(Last Updated On: November 15, 2023)
Our content is reader-supported. We may earn a commission if you make a purchase through one of our links.
Launching a business in the US is not an easy feat. You need a proper plan, a budget, a marketing strategy, and so much more.
One of the most critical things that determine the success of a new business is the location. Where do you plan to open up shop? Most importantly, which state have you chosen to start your business in?
The United States of America is known as the land of opportunities for a reason. In 2021, it ranked in fourth place for being one of the best countries to start up a business. However, the success rate of new businesses heavily depends upon which state they are based in.
In this article, we will examine the various factors that should be considered before choosing a state for your business, including the 10 best states to start a business in 2023.
What Are the Top 10 States to Start a Business for 2023
Texas
Georgia
California
Florida
Idaho
Utah
Colorado
North Dakota
North Carolina
Massachusetts
1. Texas
The Lone Star State is known for its growing economy that is attracting new business owners, in addition to new residents. Also, Texas ranks in the second place when it comes to having the most construction workers. Hence, this state is perfect for construction-related businesses in the US. Plus, Texas also offers high venture capital.
There are many other industries in the state that business owners can invest in, such as IT, banking, gas and oil, agriculture, transportation, and tourism.
2. Georgia
Georgia is among the top states when it comes to venture capital. Also, it is known as one of the best states to start a business in terms of taxes. This is because of its reduced tax burden for corporations and companies.
Moreover, everything is easily accessible in the Peach State, which makes it the perfect location for business investments. Business owners can quickly get in touch with all the relevant decision-makers regarding their business.
There are several reasons why Georgia has flourished in the business world. They invested in their education system, launched workforce development programs like Quick Start, and significantly improved their banking system.
Over the years, Georgia experienced a massive growth in small businesses due to these major changes.
3. California
California is the ideal state to start a tech business, particularly in Silicon Valley which is known as the startup heaven. Also, this state offers numerous benefits for new business owners like its ever-growing markets, remarkable infrastructure, a gifted workforce, and so much more.
Besides all this, the Golden State offers high venture capital with an 80% early survival rate.
4. Florida
The primary sector of Florida is tourism, hence new businesses related to that niche will flourish greatly. However, there are several other evolving industries, such as financial services, agriculture, life sciences, trading, and so on.
Moreover, Florida is known for its business-friendly tax climate and affordable labor costs for startups. That's why over the last five years entrepreneurs have launched new businesses in the Sunshine State.
5. Idaho
Idaho is famous for its mining, food processing, science, chemicals, technology, and tourism sectors. Hence, it is one of the best states to start a business within one of these most profitable business industries. It is a tax-friendly state with a great job market. Employers can easily get access to affordable labor.
6. Utah
If you are looking to invest in real estate, then Utah is the place for it. The state is known for having the lowest TEBTR. New business owners have an opportunity for growth and can benefit from the high venture capital.
In addition to real estate, other top industries include IT, aerospace, tourism and travel, sporting goods, health technology, and natural products.
7. Colorado
The Centennial State is among the best states for small startups. It has a growing economy and a reasonable tax burden. This business-friendly state also offers high venture capital and an educated workforce that can easily be accessed.
Other leading industries that new business owners can venture in include infrastructure, bioscience, agriculture and food, energy, and tourism.
8. North Dakota
North Dakota has a flourishing economy which makes it perfect for starting a new business. It is known as one of the lowest-cost states when it comes to operating a business. This tax-friendly state is the ultimate land of opportunities for new startups.
Some of the booming industries of North Dakota include energy, agriculture, transport, and tourism.
9. North Carolina
There is strong potential in North Carolina when it comes to launching a startup. It is one of the best places to do business due to its low TEBTR, including low taxes per employee. North Carolina also offers the lowest corporate taxes by state. With a growing population, future business owners have easy access to talented workers as well.
North Carolina is known as a national leader in agriculture, manufacturing, and financial services. Hence, new business owners can invest in one of these lucrative industries.
10. Massachusetts
This state is perfect for business owners looking to start a small business. It offers high venture capital and has low TEBTR. Plus, with an impressive initial survival rate of 80.53%, new businesses will surely expand to new heights.
There are numerous industries within the Bay State where new business owners can invest. Some of those industries are IT, engineering, higher education, finance, and tourism.
How to Choose the Best State to Start a Business
In the US, starting a business in different states has its benefits and drawbacks when it comes to new ventures. So what should you look for in a state in terms of a business? Here are the different factors that should be considered when picking a state to open your business.
1. Financing Opportunities
In order to start a business you need a certain amount of funds. Many new business owners are unable to provide the necessary funds to properly launch their business. Therefore, they need financing opportunities if they want their business to take flight.
Financing opportunities are more accessible in some states, while not so much in others. Look for states that allow you to launch your business without worrying about money. Some examples of business financing options are:
Crowdfunding
Business loan or SBA
Venture capital
Credit cards
2. Tax Climate
Certain states are friendlier regarding business tax liability, while others glue several tax responsibilities onto businesses, such as high tax rates, complex systems, and so on.
Business owners in tax-friendly states are aware of its tax systems. These are the states that have a low tax rate or none at all when it comes to major taxes like individual income tax, corporate income tax, sales tax, property tax, and unemployment insurance tax.
Moreover, states that offer a tax-friendly system are known for simplifying taxes for business owners.
3. Workforce
Hiring the right people for your business matters greatly. Someone who is unfit for the job will be unable to accelerate your business towards success. However, a worse situation would be to not have anyone to hire in the first place.
When picking a state for your business, think about the following factors:
Availability of human capital.
Does the labor force have the required knowledge and skills?
A business that needs a lot of labor will benefit from launching in a state where numerous human resources are available. Plus, a particular niche of business will require employees who are educated in specific skill sets.
Estimate the number of employees you will need before launching your business. Also, note down the different range of positions your business might require in order to operate successfully.
4. Costs and Expenses
As mentioned earlier, every business needs a certain amount of money before launching. This includes several things, such as costs and expenses. This will help you determine which state is well-suited for your financial needs.
How much can you pay for things like labor, office space, living, and so on? If you are not running your business from home, then it helps to know where you can secure inexpensive office space. For this, you need to compare costs by state.
Business owners have to think about other expensive costs like employee wages. Setting salaries for your employees depends upon the location of your business. You can obtain detailed wage data from the Bureau of Labor Statistics (BLS), which is based on location and occupation.
Living Costs
This includes the cost of necessities, such as food and housing. Low living costs affect a business owner's personal expenses, including wage averages for the state. Besides the location of your business, your cost of living gets added into your expenses too.
First-time business owners need to think about the costs listed below:
Annual compliance fees: Certain states need annual filings for certificates and licenses.
Formation fees: It is paid once and can cost between $100 to thousands of dollars, based on which state you're registering your business in.
Investor appeal: This is not necessarily an expense. However, it can hinder your chances of collecting the money from venture capitalists, especially if your state does not have favorable business laws.
Moreover, other business expenses might include inventory, delivery fees, equipment, and so on. Several of these expenses are usually tax deductible, which is beneficial for businesses in a high tax state.
5. Potential for Growth
Every business owner wants their venture to grow. Check to see if there's a lucrative market for your product or service when searching for the right state to launch your business. You can do your research and find the current labor force of a state. Next, look for potential competition to see if there's a demand for what your business is offering.
Furthermore, when choosing your state, check the population to see if it's stable, growing, or declining. Search for other demographics as well like education levels, income range, and so on.
Three key factors indicate business growth: profits, the ever-growing consumer base, and overall business growth. There are more chances of business growth in some states and not so much in others.
6. Survival Rate of a Business
The business survival rate can show the overall business climate of a state. 50% of new businesses will end up failing within the first five years, on average. However, there are states where businesses have a better chance of survival. This data is based on businesses that have flourished from 2015 to 2020.
What Are the Worst States to Start a Business?
You can never be too careful when picking a location to launch your business. We have discussed the top 10 states to start a new business, but what about the worst ones?
US states with high business costs, strict business regulations, expensive living, or high taxes aren't too favorable for new business ventures.
Here are the top four states that fall under the above categories.
1. New York
The Big Apple is famous for many things, but new business ventures is not one of them. The living costs are extremely high for new entrepreneurs and financing is not easily accessible.
2. New Jersey
The cost of living in New Jersey is said to be quite high, which also includes labor costs. Plus, there is little to no growth for small businesses.
3. Illinois
This state was in the lower ranks for the last eleven years due to high taxes. For example, Chicago charges a combined sales tax of around 10.12%. Also, there is a lack of talented labor, including unfavorable business regulations.
4. Washington
The Evergreen State ranked among the worst states for starting new businesses. Tough business regulations and high living costs are some of the many reasons that don't compel business owners to launch new ventures in this state.
It should be noted that taxes and business regulations change every year. Hence, it is advised by professionals to consult your accountant or a business attorney before choosing the state you want to launch your business in.
The Best States to Start a Business – Conclusion
There has been a slight 4% decrease in new business applications this year, as compared to last year. This is mainly because of the rise in inflation, interest rates, and the possibility of a looming recession. That's why businesspeople are being cautious before starting anything new.
However, the United States is known for valuing entrepreneurship. Even through difficult times, the country recorded large spikes in new businesses. There will always be certain states that will continue to make progress regardless of their current business environment.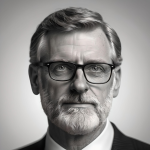 Dr. Alexander Sterling, Esq, a distinguished legal scholar with a business law degree and a Doctor of Juridical Science, is a leading expert in business registration and diverse business departments. Renowned for his academic excellence and practical insights, Dr. Sterling guides businesses through legal complexities, offering invaluable expertise in compliance, corporate governance, and registration processes.
As an accomplished author, his forthcoming book is anticipated to be a comprehensive guide for navigating the dynamic intersection of law and business, providing clarity and practical wisdom for entrepreneurs and legal professionals alike. With a commitment to legal excellence, Dr. Alexander Sterling, Esq, is a trusted authority dedicated to empowering businesses within the ever-evolving legal landscape.