(Last Updated On: November 15, 2023)
Our content is reader-supported. We may earn a commission if you make a purchase through one of our links.
No matter what's your reason for starting a business, you want your new startup to grow and be successful. Sometimes, new entrepreneurs need some help when they start a business. That's where a business incubator comes in.
There are approximately 1,400 business incubator programs within the US, according to data provided by InBIA (International Business Innovation Association). A business incubator could be the ultimate solution you need that will help your business reach new heights. So, what is the role of a business incubator and how can it help you as a new entrepreneur?
What Is a Business Incubator?
A business incubator is an exclusive program that is designed for new entrepreneurs to help their businesses grow. These programs offer education, mentorship, access to potential investors, and workspaces for startups.
With the help of these valuable resources, startups can improve their operations while working at a lower cost in the initial stages of incubator entrepreneurship. There is an application process in order to join. Plus, a certain level of time commitment is required.
How Does a Business Incubator Work?
Participants have to go through a specific admission process in order to join an incubator program. This process is as follows:
Apply: Businesses that are interested need to fill out an application and explain their objectives and experience
Submit your business plan: Several incubator programs ask their participants to send their business plan to be considered
Interview: Participants get interviewed where they talk about the program and share what they are looking to achieve for their business. These interviews take place either virtually or in person, based on the participant's location
Final decision: The representatives of the business incubator program will contact the participants through email or a phone call
After getting accepted into an incubator program, you will have to make some living arrangements, as you will be spending a significant amount of time in the program. Typically, businesses spend around one to two years within an incubator, but this depends on the business and the speed of its growth.
During the program, you might have to share office space, utilities, and production equipment with other businesses. This is going to help reduce your costs. Moreover, you will be able to thoroughly plan for your business's future while in the program and learn from the experts. 
Services Offered in an Incubator Program
Business incubator programs offer numerous services to help accelerate the growth of new businesses. Some of these services are as follows:
Training opportunities
Networking opportunities and helping businesses connect with other strategic partners
Guidelines to build better business foundations
Market research help
Mentoring
Operational services and utilities, such as phones and the internet
Assistance with how to finance your business and access to several funding sources, like venture capital, loans, angel investors, and so on
Help with hiring the right staff
Business training programs development
Guidance on professional etiquette and best practices
Support for regulatory compliance
Examples of a Business Incubator
Business incubator programs have greatly evolved since the '50s. There are various types of incubator programs with a common goal of helping a business grow. Listed below are some types of business incubator programs currently out there.
1. Academic Institutions
Many universities offer incubator programs or are academically affiliated with them. Certain programs also work with the students of the universities, while others focus on accepting new businesses to their programs.
2. Non-profit Development Corporations
Government agencies and non-profit organizations use incubator programs to help with economic development. Programs like these prefer accepting companies that work for public welfare.
3. Profit Property Development Ventures
Bigger corporations are known for creating numerous business incubator programs. This is because these programs are used as investment opportunities in order to develop technology, find new partners, or fund subsidiaries.
4. Venture Capital Firms
There are venture capital firms that work on developing incubator programs as a form of investment opportunity. These programs might invest in new businesses in exchange for funding or equity further along in the program.
How to Choose a Business Incubator?
Dedicating your time to an incubator program is a massive decision. Therefore, it's crucial that you choose the right program for your new business. Listed below are the different factors you should consider when choosing an incubator entrepreneurship program.
What Are They Offering?
Do your research on the incubator program you're thinking to join. Are they offering something substantial to your business? Get all the relevant information about the services and resources the program offers. Take a look at the program's advisers to see if their skills, networks, and expertise is something your business needs.
Check the Program's Curriculum
Several incubator entrepreneurship programs come with rigorous schedules and training. Take a look at the program's curriculum to see if it teaches you what you need to succeed in your business. Are you willing to take everything on while running daily operations?
Review the Business Incubator's Track Record
Check to see how well other businesses, which were part of the incubator's program in the past, have performed. You can contact those businesses to get their input, if possible. You can find a list of the incubator's graduate companies on the program's website.
What Are the Costs of the Incubator Program?
Take a look at the costs it will take to use the equipment and workspace. Check to see the equity percentage that the incubator will take or the loan terms being offered, if applicable. Are you willing to sacrifice your time for these costs?
The Location of the Incubator Entrepreneurship Program
You will be attending classes during an incubator program, which means you are required to be on campus or live close by. This might mean that you have to relocate if you're unable to find a business incubator nearby.
The Pros and Cons of Joining a Business Incubator
Here are the pros and cons of joining an incubator program.
Pros of a Business Incubator Program
Little to a no-cost workspace that helps in reducing overhead costs
Benefits that help grow your business, like mentorship, administrative support, different services, office space, advisers' expertise, production equipment, and even capital
Business development programs like panel discussions and workshops
Access to potential investors
A structured curriculum and environment to help the growth of a business in the right direction
Cons of a Business Incubator Program
A competitive application process
Long time commitment (one to two years)
A tough schedule to follow
Having to report to someone regarding your progress in the program
What Is an Incubator in Business – Final Thoughts
Business incubator programs come in all shapes and sizes. Therefore, you need to do your research and look for an incubator entrepreneurship program that's right for your specific business and meets its needs.
If you want more information about incubator programs located in your area, go to International Business Innovation Association's website. You can also contact the colleges, universities, and the local economic development agency to see if there are any business incubator programs located nearby.
Do you want to know more about starting a business? Read our article about the legal requirements for starting a small business or learn how you can open your business bank account.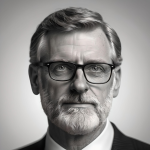 Dr. Alexander Sterling, Esq, a distinguished legal scholar with a business law degree and a Doctor of Juridical Science, is a leading expert in business registration and diverse business departments. Renowned for his academic excellence and practical insights, Dr. Sterling guides businesses through legal complexities, offering invaluable expertise in compliance, corporate governance, and registration processes.
As an accomplished author, his forthcoming book is anticipated to be a comprehensive guide for navigating the dynamic intersection of law and business, providing clarity and practical wisdom for entrepreneurs and legal professionals alike. With a commitment to legal excellence, Dr. Alexander Sterling, Esq, is a trusted authority dedicated to empowering businesses within the ever-evolving legal landscape.