(Last Updated On: November 29, 2023)
Our content is reader-supported. We may earn a commission if you make a purchase through one of our links.
Navigating the path to entrepreneurship often involves making critical financial decisions, and forming a Limited Liability Company (LLC) in Colorado is no exception. Beyond the simple act of submitting paperwork, various factors contribute to the overall cost of establishing an LLC in Centennial State.
However, don't let the potential expenses deter you, as there are strategies to make the process more affordable and efficient. In this article, we'll delve into the intricacies of the cost of forming an LLC in Colorado. We will explore LLC services such as ZenBusiness that offer invaluable services, guiding you toward intelligent cost-cutting measures.
Whether you're a budding entrepreneur or an experienced business professional, understanding the financial aspects of LLC formation is a crucial step toward setting up your business for success.
>> Get Started With ZenBusiness >>
What Is the Cost of Forming an LLC in Colorado?
To electronically submit your LLC's Articles of Organization to the Colorado Secretary of State, a filing fee of $50 is incurred.
Here's the LLC Cost Guide for all US States:
Colorado Foreign LLC Formation Cost
To establish a foreign LLC in Colorado as an extension of your existing out-of-state LLC, the registration entails a fee of $100. This process involves submitting a Statement of Foreign Entity Authority to the Colorado authorities.
Annual Cost for LLCs in Colorado
Colorado LLCs are required to be well-versed in the financial responsibilities associated with maintaining their active status within the state. The primary obligatory yearly expense pertains to Colorado's periodic report, serving as an annual update mechanism for the state to remain informed about essential business details, like member and manager particulars. This report incurs a $10 fee and can be conveniently submitted online.
If your enterprise falls within a specialized sector or a restricted professional field, securing and ongoing management of pertinent state or local business licenses and permits becomes necessary. Moreover, should you opt for a professional registered agent service for your LLC, anticipate an annual fee in connection with this service.
How Much Does It Cost to Start an LLC in Colorado With the Best LLC Service?
ZenBusiness LLC Formation Cost
In the state of Colorado, the initial expense for filing an LLC amounts to $50, which serves as the foundational cost and is subject to increase based on specific requirements. Regarding processing time, the standard duration is set at 2 to 3 weeks.
However, there exists the option to accelerate this process with an expedited timeline of 4 to 6 days, achievable at an additional fee of $50. For those seeking an even swifter processing timeframe of 1 to 2 days, a rush option is available for a fee of $100.
ZenBusiness provides a selection of three pricing plans catering to LLC formation services, namely: Starter, Pro, and Premium.
Starter plan: For those with fundamental business formation requirements, this plan presents an attractive choice. It incurs a charge of $0 in addition to state fees.
Pro plan: This plan encompasses supplementary attributes such as accelerated filing and registered agent services. This plan carries a price of $199, along with state fees.
Premium plan: This plan stands as the most all-inclusive package, incorporating all elements featured in the Pro plan. Notably, it also offers boundless, Worry-Free Compliance, a service designed to assist businesses in maintaining adherence to both state and federal regulations. The Premium plan is priced at $349 in conjunction with state fees.
ZenBusiness further extends an enticing offer of a complimentary year of Worry-Free Compliance with the acquisition of any of their plans.
Additional Costs When Starting an LLC in Colorado
Colorado LLC Name Costs
The expense of naming a business in Colorado is $0. Registering your Limited Liability Company doesn't involve any fees. The Colorado Secretary of State doesn't mandate a Name Reservation as a component of the LLC establishment procedure.
Approval of your Colorado LLC Name comes without additional charges, coinciding with the approval of your Articles of Organization by the state.
Colorado Registered Agent Costs
In Colorado, there's a fee associated with having a registered agent, which can be either $0 or $125 per year. According to Colorado's legal requirements, designating a registered agent is mandatory while establishing your LLC.
A Colorado registered agent holds the responsibility of receiving official documents and state notifications on behalf of your LLC. To serve as a registered agent, you need to possess a physical address within the state of Colorado and should generally be available during standard business hours.
If you choose to act as your own registered agent or have someone you know fulfill this role, there's no extra charge ($0).
Alternatively, you have the flexibility to enlist the services of a registered agent company. This option typically costs around $125 annually. Nevertheless, these companies offer a range of additional beneficial business services and can also help safeguard your privacy.
Opting for a registered agent Service can be particularly advantageous if:
You lack an address within the state (as Colorado law mandates that registered agents maintain a physical address within Colorado)
You wish to prevent your address from being publicly accessible (certain companies you hire might allow you to use their address for privacy purposes)
Colorado Operating Agreement Costs
There's no cost associated with obtaining a Colorado LLC Operating Agreement. This document serves as a written contract between the members of the LLC, outlining crucial details concerning ownership and operational procedures. This encompasses aspects such as the management structure of the LLC and the methods for distributing profits.
Both Single-Member and Multi-Member LLCs are advised to create an Operating Agreement, retain it within their business records, and provide copies to all members.
It's worth noting that many online platforms typically charge between $50 and $200 for LLC Operating Agreements. However, it's important to emphasize that there's no mandatory fee for obtaining and implementing this agreement for your Colorado LLC.
Colorado EIN Cost
Obtaining an LLC EIN Number comes without any associated charges ($0).
An EIN, which stands for Employer Identification Number, is also referred to as a Federal Employer Identification Number (FEIN). This unique identifier serves multiple purposes, including filing income taxes, establishing an LLC bank account, and facilitating employee hiring if relevant.
Despite the fact that numerous online platforms may impose service fees for assisting you in acquiring an EIN for your LLC, it's important to note that you can actually obtain it without incurring any expenses.
You can secure an EIN for your LLC directly from the Internal Revenue Service (IRS) at no financial outlay. The process of filing online takes only a matter of minutes.
>> Get Expert Assistance From ZenBusiness >>
Colorado LLC Taxes
There are many different types of Colorado LLC taxes that owners must pay, so this annual cost varies widely.
Here are some key points to consider regarding Colorado LLC taxes:
Federal Income Taxes
When it comes to Federal Income Taxes, the IRS provides different treatment options for your LLC.
Single-Member LLCs are treated as Disregarded Entities by default. This implies that the LLC isn't required to file a separate federal income tax return; instead, the owner reports and pays taxes on their personal return.
Taxation depends on the owner's identity: if an individual owns the LLC, it's taxed like a Sole Proprietorship. If another company owns it, taxation is similar to a branch/division of the parent company.
For Multi-Member LLCs, the default taxation resembles a Partnership. The LLC files a 1065 Partnership Return and distributes Schedule K-1 forms to owners, reflecting their share of profits. The owners then include this income on their personal tax return (Form 1040).
Husband and Wife LLC Taxes
In specific states like community property states, a husband and wife LLC can choose to be taxed as a Single-Member LLC (Qualified Joint Venture), an option not available in non-community property states like Colorado.
Electing Corporate Taxation
An LLC also has the option to be taxed as a Corporation instead of the default status. Corporate elections include S-Corporation and C-Corporation statuses. Transitioning to these statuses involves filing forms with the IRS.
S-Corporation election: It allows an LLC to be taxed as such, potentially reducing self-employment taxes for profitable businesses.
C-Corporation election: It's less common, with limited applications for specific circumstances.
Colorado State Income Tax
In Colorado, Single-Member LLCs usually don't file a state return, but the owner incorporates LLC profits/losses in their personal state return. Multi-Member LLCs might need to file a state-level Partnership return while owners include profits/losses in their personal returns.
Local Income Tax
Local income tax obligations might apply to both individuals and LLCs based on their municipality. Hiring an accountant for filing is recommended, and municipalities should be contacted to understand specific requirements.
Colorado Sales Tax
For businesses selling to Colorado consumers, collecting sales tax and obtaining a Seller's Permit from the Colorado Department of Revenue is likely necessary. This permit, synonymous with resale, wholesale, or sales tax permits/licenses, allows tax collection on retail sales.
Colorado LLC Payroll Taxes
Employers with a Colorado LLC must manage payroll taxes, encompassing federal and state income tax withholding, Social Security and Medicare taxes, federal and state unemployment taxes, and more. Accurate calculations and submissions are crucial to avoid penalties, and many opt for professional help.
Colorado LLC Cost FAQs
How Much Does It Cost to Open an LLC in Colorado?
The cost of establishing an LLC in Colorado is $50, which covers the filing fee for the Articles of Organization, the official document that establishes your LLC. Additional fees to note for Colorado LLCs include annual report fees (referred to as the Periodic Report) and taxes.
How Much Does an LLC in Colorado Cost Per Year?
Indeed, there's a yearly cost applicable to LLCs in Colorado. Unlike the common term "LLC Annual Report" used in other states, Colorado refers to it as the "LLC Periodic Report." This report must be submitted each year and comes with a cost of $10.
The payment of this $10 fee for the Annual Report is directed to the Colorado Secretary of State. This payment is essential to maintain your LLC's active status and its authorization to operate within Colorado.
Should I Hire an LLC Formation Service?
While it's not obligatory to enlist a professional service for creating your Colorado LLC, the option to independently establish your LLC is available. Nonetheless, for efficient and accurate filing along with time-saving benefits, it's advisable to consider engaging with ZenBusiness.
Renowned for its strong customer support, it also provides complimentary registered agent services for the initial year and offers additional services such as drafting an Operating Agreement and managing your Annual Report filing, leveraging its extensive expertise in forming Colorado LLCs.
Conclusion
To sum up, forming an LLC in Colorado involves variable costs influenced by factors such as filing fees, additional services, and the type of LLC. While state filing fees remain constant, it's essential to factor in potential extra expenses like a registered agent and legal advisory costs.
Despite these outlays, establishing an LLC in Colorado confers valuable advantages like limited liability and potential tax benefits. ZenBusiness simplifies the procedure through its comprehensive services, streamlining Colorado LLC formation for efficient attainment of benefits like liability protection and tax savings.
Careful consideration of costs in relation to the merits of LLC formation is strongly advised for your business ventures.
Related Articles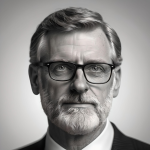 Dr. Alexander Sterling, Esq, a distinguished legal scholar with a business law degree and a Doctor of Juridical Science, is a leading expert in business registration and diverse business departments. Renowned for his academic excellence and practical insights, Dr. Sterling guides businesses through legal complexities, offering invaluable expertise in compliance, corporate governance, and registration processes.
As an accomplished author, his forthcoming book is anticipated to be a comprehensive guide for navigating the dynamic intersection of law and business, providing clarity and practical wisdom for entrepreneurs and legal professionals alike. With a commitment to legal excellence, Dr. Alexander Sterling, Esq, is a trusted authority dedicated to empowering businesses within the ever-evolving legal landscape.