(Last Updated On: November 15, 2023)
Our content is reader-supported. We may earn a commission if you make a purchase through one of our links.
Imagine this scenario: you're launching your dream business, and excited to start. However, the prospect of dealing with complicated legal documents makes you feel stressed and uncertain when you go on to register your business as an LLC.
This is where the best LLC services come in handy! With the assistance of online LLC services, you can simplify establishing your business, allowing you to concentrate on what's essential. In this article, we'll walk you through the best LLC services online and assist you in selecting the one that best suits your requirements. Get prepared to embark on the journey to business triumph!
8 Best LLC Services
To determine the best LLC services available online, we carefully evaluated multiple factors to ensure our rankings were based on valid and reliable information. Our criteria included customer service, pricing, ease of use, and the range of features each service offers.
Additionally, we analyzed user reviews and ratings to gain insight into the experiences of actual customers. Our rankings provide a comprehensive and balanced overview of online LLC services.
ZenBusiness – Best LLC Formation Service Overall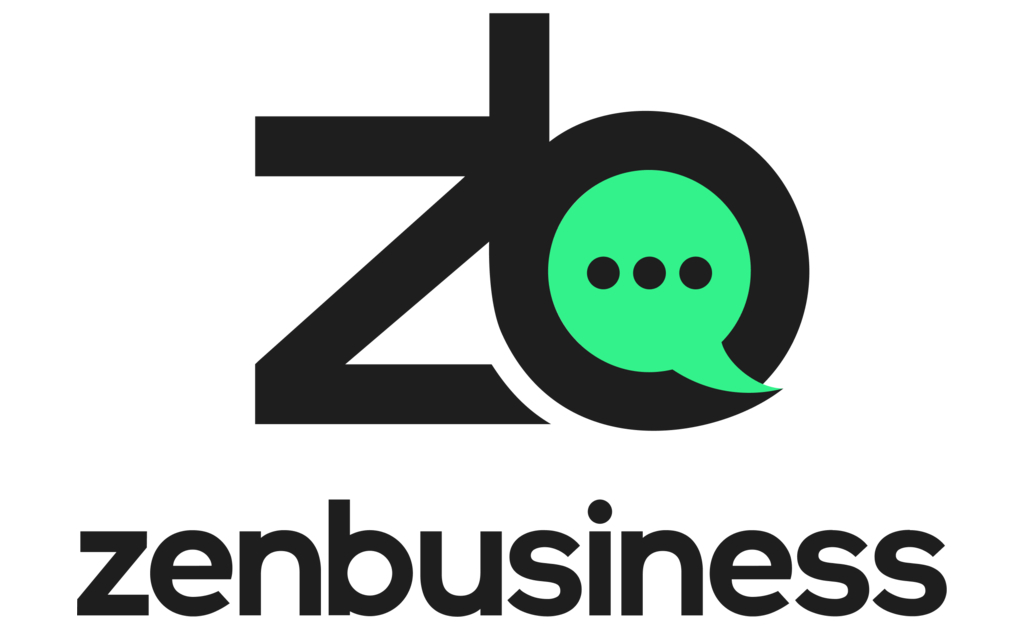 Star Rating: 4.9/5
If you have any queries regarding your LLC, it's recommended to use ZenBusiness as your primary online LLC formation service. Their customer service is available for extended hours, including weekends.
In addition, ZenBusiness offers a basic LLC formation package at a reasonable price, which includes compliance alerts without any extra cost. ZenBusiness has a unique formation process that involves a chat feature to assist in completing paperwork by answering a series of questions about the goals and objectives of your LLC.
In addition, the company provides free resources and "courses" that can help you develop ideas for expanding and developing your business.
The "Worry-Free Compliance" feature sends reminders for essential filings to ensure your business remains in good standing. ZenBusiness offers website development and domain name registration services.
Read the full ZenBusiness Review
Pros:
Registered agent service is an optional extra
Stress-free yearly reporting is included
Various subscription packages allow you to pay for just what you use
Cons:
The cost of additional features is relatively high
Pricing & Plans
Starter Plan: With the Starter Plan, customers pay no annual fee but must cover state filing fees. The plan provides essential LLC formation services, like checking name availability, preparing and submitting Articles of Organization, and offering registered agent services for the first year.
Pro Plan: For a yearly fee of $199, the Pro Plan offers all the features in the Starter Plan and provides extra services like registering for an EIN, an Operating Agreement, and banking resolution.
Premium Plan: The Premium Plan comes with additional services such as expedited filing, compliance monitoring, and a worry-free guarantee on top of all the features included in the Pro Plan. The yearly fee for this plan is $299.
Star Rating: 4/5
Suppose you know the need for a registered agent service for managing your LLC. In that case, we suggest choosing Northwest Registered Agent as it offers affordable LLC formation services in its basic LLC package at a direct cost.
Furthermore, the Corporate Guide® service provided by the company can assist you with your requirements. Northwest has established itself as a company that prioritizes user convenience and offers adaptable payment methods.
It provides small business owners with the Corporate Guide® service, which links them with an experienced professional who can assist them with various aspects of the LLC formation services specific to their state.
Northwest provides an annual compliance filing service for an extra fee, which sends reminders and manages filings on behalf of the business owner. It offers payment plans that allow for the gradual payment of formation and state filing fees, rather than all at once.
Read the full Northwest Registered Agent Review
Pros:
Quick processing of paperwork
The choice to pay monthly instead of an up-front state fee
Fast Support
Cons:
Very few clients rate
Doesn't provide legal aid
Its rivals are more well-known
Pricing & Plans
Northwest Registered Agent provides LLC formation services starting at $225 per year, which covers crucial aspects like preparing and filing the Articles of Organization, confirming name availability, and providing registered agent service for 12 months.
They give customers online access to all business documents, free mail forwarding of legal and tax documents, and reminders and alerts for compliance. Customers can tailor their LLC formation services by choosing from a wide range of additional features at an extra cost. Overall, Northwest Registered Agent offers businesses a flexible and personalized approach to establishing their LLCs with ease.
Incfile – Best LLC Service for Affordability
Star Rating: 3.8/5
Based on our research, Incfile is the best option for those who're starting a business with limited funds. It's the most affordable among the best LLC services available and only charges state filing fees.
Furthermore, it provides a free registered agent service for one year. While there may be additional fees after the first year, we still recommend Incfile, as it can help you establish your business without spending too much money.
The standout features of Incfile are its low prices and free first year of registered agent services. Although it offers fewer services than its competitors, it's known for its reliable LLC formation services and positive customer reviews.
It provides essential features such as templates for LLC formation services and operating agreements, EIN filing, lifetime compliance alerts, and a secure online dashboard to store your documents. For entrepreneurs who're on a tight budget, Incfile has everything necessary to launch LLC formation services.
Read the full Incfile Review
Pros:
Overall cheaper costs
Formation and registered agent services are provided for free during the first year
Infinite lookups of available LLC names
Same-day filing and other expedited options are available at higher plan tiers
Cons:
Throughout its formative stages, it received less direction than its rivals
Website usability that's inferior to rivals
There's a shortage of customer service
The process of applying for an EIN is not part of this deal
Pricing & Plans
Gold Package: The cost of $199 plus state fees is mandatory
Silver Package: You will only need to pay the state fees, which are $0 plus state fees.
Platinum Package: $299, along with state fees, is mandatory
Inc Authority – Best LLC Service for Startups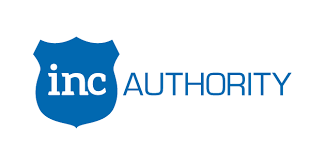 Star Rating: 3.5/5
Inc Authority provides cost-effective packages that equip business owners with essential resources and tools to start an LLC promptly and effectively.
Apart from LLC formation services, the company also presents various supplementary services, such as website design and business credit, to support entrepreneurs in developing their businesses.
According to satisfied customers' reviews and ratings, Inc Authority demonstrates remarkable satisfaction among its clients. Inc Authority guarantees lifetime customer support for all their packages, meaning entrepreneurs can receive help and advice throughout the LLC formation services and even after completion.
With its affordable pricing and dependable service, Inc Authority is an excellent choice for the best LLC services. It also provides various supplementary services to assist entrepreneurs with business development and expansion.
Read the full Inc Authority Review
Pros:
Basic and premium versions with additional features to meet the demands of a wide range of enterprises
LLC formation services are competitively priced
Excellent feedback from past clients
Provides other LLC formation services, including company finance and web development
All packages include free lifetime support
Cons:
Services such as legal and tax consultations offered by other LLC formation services may not be included in all packages
Only basic services as a registered agent are provided
Some packages have restricted choices for personalization
Pricing & Plans
Business LLC Executive Bundle: To avail of the services, a sum of $499 along with state fees is mandatory
Starter Package: You will only need to pay state fees, as the charges are inclusive of the cost of the service
Tycoon LLC Business Bundle: The amount of $799 is mandatory, along with the fees charged by the state
Starter Business Bundle: $399 plus the state fees are mandatory
MyCompanyWorks – Best for Extra LLC Services
Star Rating: 3/5
MyCompanyWorks is a well-known service that helps entrepreneurs launch their businesses by providing a range of LLC formation services. It has been in operation for more than two decades and has assisted numerous clients in forming the best LLC service for their clients.
MyCompanyWorks offers packages such as standard and premium LLC formation services, registered agent services, and business compliance services to cater to different business requirements.
MyCompanyWorks offers packages with a satisfaction guarantee and a user-friendly platform for entrepreneurs to establish their LLCs promptly and effectively. The company has a group of skilled experts who are accessible to address any inquiries and offer guidance throughout the LLC formation services procedure.
Read the full MyCompanyWorks Review
Pros:
Support queries and concerns with the help of a trained staff member
A straightforward interface for setting up an LLC quickly and easily
All parcels are guaranteed to arrive in good condition
Various plans to meet the demands of various business sizes
A dependable business with over two decades of experience
Cons:
Some packages have restricted choices for personalization
Services such as legal and tax consultations may not be included in all packages
The cost could be more than you'd pay with a different company
Pricing & Plans
Entrepreneur Package: To proceed, one must pay $199 plus the fees levied by the state.
Basic Package: This service costs $59 plus applicable state fees.
Complete Package: You need to pay a total of $279 in addition to state fees.
Swyft Filings – Best LLC Service for Quick Turnaround Time

Star Rating: 4.6/5
If you are an entrepreneur who is pressed for time and needs to establish your business quickly, Swyft Filings is the ideal option.
The company lives up to its name by providing speedy services with a turnaround time of 7 to 10 business days, faster than most other business LLC formation services. Swyft Filings is a straightforward service provider that lets you personalize your package, so you only pay for the required services.
Their offerings include commonly sought-after features such as templates for operating agreements, registered agent services, applications for EIN, and searches for business name availability at lower prices than their competitors.
They provide complimentary services such as one-hour tax consultation, compliance alerts during a trial period, and a website domain via Squarespace.
Read the full Swyft Filings Review
Pros:
Payment plans are an available option
The filing process is quick and easy
One of the market's most affordable starting points
Cons:
Costs for extras might easily pile up
Pricing doesn't cover the EIN application or registered agent service
Not all formation paperwork is included in the basic bundle
Pricing & Plans
Premium plan: For a price of $299, which includes state fees, the Enhanced plan offers all the features of the Standard plan, a business website and domain, a business email, and phone number, and a report on the business license.
Standard plan: For a total cost of $149 plus state fees, the Enhanced plan offers everything that the Basic plan provides, as well as additional services such as filing for an EIN/Tax ID, creating an operating agreement or bylaws, and a banking resolution.
Basic plan: For a fee of $49 along with state fees, you'll receive a service that involves the creation and submission of the Articles of Incorporation or Articles of Organization, a check to ensure the availability of your desired name and a registered agent service that will be provided for a year.
Tailor Brands – Best LLC Service for Branding Solutions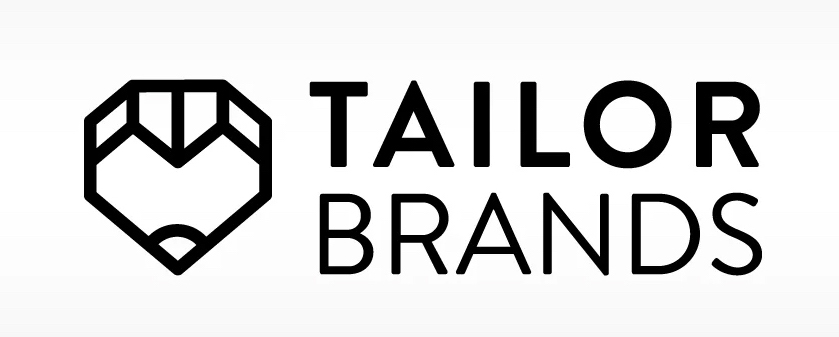 Star Rating: 4.3/5
Tailor Brands support entrepreneurs through their all-inclusive services encompassing LLC formation, compliance, and branding/online presence. Although Tailor Brands provides three plans, the Elite Plan is highly recommended as it includes all the features committed entrepreneurs require to effectively reach their intended audience, which is crucial to establishing an online presence.
While many businesses provide essential services such as creating LLCs and developing websites, these actions are merely the initial steps to gaining market exposure. However, with the Elite Plan from Tailor Brands, additional features enable you to transform your LLC and website into a well-established brand with a solid online presence.
Although Tailor Brands may be a more affordable option for startups, it's an essential investment for those serious about building a solid online presence.
Read the full Tailor Brands Review
Pros:
Help you establish your brand and grow your internet presence
Has everything you need to launch a successful online enterprise
You can be up and running in as little as 10 minutes with just a few clicks
Enhanced personalization compared to standard offerings like logo and graphic design
Cons:
To utilize Tailor Brands, opting for the highest-priced plan is necessary
Pricing & Plans
Premium: You can pay $49.99 or $12.99 monthly for the entire year in advance.
Basic: You can pay $9.99 per month or $3.99 per month for a whole year upfront.
Standard: To access the service, you can pay $19.99 monthly or opt for a yearly payment of $5.99.
LegalZoom – Best LLC Service for Legal Assistance

Star Rating: 2.8/5
If you anticipate requiring intellectual property safeguards like trademarks, and foresee a constant need for legal assistance, LegalZoom is the most suitable LLC filing service. The range of legal services offered by LegalZoom can be tailor-made to suit your business necessities, making it a beneficial choice for newly established and established businesses.
LegalZoom's Pro package may have a higher price than its competitors in certain regions. Still, it provides the most comprehensive legal assistance by offering access to lawyers with diverse specializations in all 50 states.
The package includes a Business Advisory Plan that provides extensive aid on issues such as contracts, trademarks, and business trusts, and also offers guidance on related services like tax, banking, insurance, and compliance.
Read the full LegalZoom Review
Pros:
All fifty states have access to specialized legal counsel
Guaranteed full refund if not satisfied within 60 days
An established brand that has supported the efforts of over 2 million would-be business owners
Cons:
Customer service may be enhanced
Fees for acting as a registered agent are higher
Costs to incorporate an LLC are higher
Pricing & Plans
Express Gold Package: $349 along with state fees is mandatory.
Economy Package: An amount of $79, along with state fees.
Standard Package: To proceed with the task, $329 plus state fees must be paid.
Ranking Methodology for the Best LLC Services
Our clients trust us to provide unbiased and precise details, which is why our team of certified legal professionals has devised a comprehensive rating system to develop our rankings of online legal services.
Our assessment of the best LLC services involved collecting data on various ranking factors for all service providers and assigning scores ranging from 0.0 to 5.0 (5.0 being the highest) based on their performance in the following domains:
Customer satisfaction: We assessed our satisfaction with the process by analyzing customer feedback from trustworthy review websites.
Usability: Our focus was testing our ability to navigate the website without any hindrances. We also analyzed the obstacles that may have arisen during the process, such as difficulty adding features or logging into our account. Additionally, we compared our experiences before and after setting up our account.
Features: We examine a business's necessary components to initiate the best LLC service. We consider crucial aspects to include a registered agent facility, a template for operating agreement, assistance with EIN application, advice from specialists, aid with licensing, tax advisory provisions, assistance with compliance, and assurance of acceptance.
Value for money: We evaluated the worth of the basic, middle, and premium LLC formation services of each formation company to determine if we received a fair deal, were short-changed, or received our money's worth.
Customer service: We assessed the quality of customer service of various companies by evaluating their responsiveness and accuracy through email, phone, and chat. The aim was to determine whether the customer service experience was satisfactory, average, or unsatisfactory.
Best LLC Services – Buyer's Guide
What Is an LLC?
When business owners form an LLC, they create a legal separation between themselves and their business, meaning that their personal assets are distinct from those of the business.
This separation ensures the business owner isn't personally responsible for the company's debts. LLCs offer tax benefits to business owners. Moreover, establishing the best LLC service can enhance a business's credibility as it appears more professional than operating as an individual.
How to Start an LLC by State?
To start an LLC, the initial step involves submitting the documents for the LLC formation services to the state where you intend to conduct business. The process involves several steps, including appointing a registered agent, which is mandatory in all states.
You need to acquire information about the specific paperwork requirements of your state and gather the required documentation before submitting the articles of organization. Depending on your circumstances, the ideal state for your LLC to function in may not necessarily be where you reside. To conduct your business legally, you must follow each state's regulations, which can differ significantly.
For instance, some states mandate yearly reports that provide comprehensive details, while others require only basic information. Similarly, certain states levy an annual fee, whereas others charge a one-time fee, ranging from $50 to $300 or higher.
Please refer to our comprehensive guide to learn more about establishing the best LLC services.
Why Do I Need an LLC Formation Service?
There may be various factors that could require you to avail of an LLC formation service.
Liability protection: If you use an LLC formation service, you can safeguard your personal assets from any legal action or financial obligations arising from your business operations.
Time-saving: An LLC formation service can free up your time to concentrate on other important business areas by taking care of all the necessary paperwork and filing. This is a great option for those who want to streamline setting up an LLC without worrying about the details themselves.
Expertise: If you seek to form an LLC, it's advisable to engage an LLC formation service specializing in this area, as they possess the necessary knowledge and experience to help you navigate the process seamlessly.
Professional image: Outsourcing the formation of your business to an LLC formation service can enhance your company's credibility and professionalism, which is crucial when interacting with investors or customers. Handling all aspects of your business formation correctly is imperative for a positive image.
Legal compliance: If you want to form an LLC in your state, ensuring your business is legally compliant and meets all the requirements is important. This is where an LLC formation service can be helpful.
Entrepreneurs who want to guarantee their LLCs' lawful and correct formation and safeguard their personal properties can greatly benefit from utilizing an LLC formation service. This type of service can also help them save time.
How To Choose the Best LLC Service?
An LLC service isn't the only way to form an LLC. The process is straightforward in most states and possible without using (or paying for) a service. However, there are often additional benefits to using the best LLC service.
Here are some key benefits when narrowing down your selection:
In some situations, registered agent services can be obtained independently from LLC filing services to safeguard personal data from being displayed online or accessible to the public. Having someone else handle the paperwork can save time for filing and exploring the necessary procedures.
The best LLC services may provide branding solutions like trademarks that can help safeguard your logo or slogan, making it a crucial factor to consider when deciding.
When filing, operating agreements can be included in the package, eliminating the need to create your own or modify a pre-made template, saving time and energy.
When forming an LLC, most states demand the submission of Articles of Organization. While many of the best LLC services can assist in drafting these documents as part of their filing package, it's essential to ensure that no extra charges are involved.
If you reside near a state border or plan to run your LLC in a state other than the one you live in, being active in multiple states could be extremely important for you.
It's important to note that every one of the best LLC services has unique services and fees. Therefore, it's recommended to carefully consider which services are necessary and select a company that provides them at a reasonable cost. 
Some companies offer a free trial, which can be a useful way to assess whether a particular provider meets your requirements before making a long-term commitment.
Best LLC Services – Frequently Asked Questions
We've compiled a list of the frequently asked questions to address any additional inquiries you may have. No information has been left out of this list.
What Does an LLC Service Do?
Forming an LLC involves following different regulations, filling out specific forms, and paying fees that vary from state to state. Hiring a professional service to assist you with the process ensures that all requirements are met, and nothing is overlooked.
With the help of such services, you won't have to worry about finding the paperwork or missing any deadlines. These LLC formation services offer the necessary forms for your state and manage the incorporation process, minimizing the risk of costly mistakes. Additionally, customer support staff can answer questions, so you don't have to navigate the complex process alone.
Can I Set up an LLC by Myself?
It's possible to create the best LLC service. Still, it's important to ensure you have all the necessary paperwork, such as articles of incorporation or a certificate of formation, specific to your state. Some states may require an operating agreement as well.
State filing fees and deadlines may vary, so it's important to do thorough research. Alternatively, you could consider hiring a local business lawyer for a more personalized experience, although this may be more costly than using the best LLC services.
Is ZenBusiness Good for LLC Formation?
According to our team, ZenBusiness fulfills its commitment to simplifying the process of LLC formation services. We've rated it the top choice overall because of its user-friendliness, cost-effectiveness, availability of free resources, and helpful guide for entity formation.
ZenBusiness's Worry-Free Compliance feature ensures you can start your business smoothly by complying with the annual filing and tax obligations.
Bottom Line on Best LLC Services
Establishing the best LLC filing companies can be challenging, but it can become simpler with the help of appropriate online services. Having conducted extensive research and analysis of numerous best LLC services, we've identified the leading choices you should consider.
Among these choices, ZenBusiness stands out as our top recommendation. Whether you value affordability, user-friendliness, or comprehensive features, numerous best LLC services can cater to your requirements.
If you choose one of the best LLC services from our list, you can safeguard your personal assets, establish your business's credibility, and concentrate on expanding your enterprise.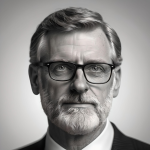 Dr. Alexander Sterling, Esq, a distinguished legal scholar with a business law degree and a Doctor of Juridical Science, is a leading expert in business registration and diverse business departments. Renowned for his academic excellence and practical insights, Dr. Sterling guides businesses through legal complexities, offering invaluable expertise in compliance, corporate governance, and registration processes.
As an accomplished author, his forthcoming book is anticipated to be a comprehensive guide for navigating the dynamic intersection of law and business, providing clarity and practical wisdom for entrepreneurs and legal professionals alike. With a commitment to legal excellence, Dr. Alexander Sterling, Esq, is a trusted authority dedicated to empowering businesses within the ever-evolving legal landscape.