(Last Updated On: November 15, 2023)
Our content is reader-supported. We may earn a commission if you make a purchase through one of our links.
If you're an American entrepreneur looking to launch a company, it's crucial for you to understand how to register a business in the US. Business registration is key if you want to turn your small business idea into a legal entity, hire employees, and build brand credibility.
Registering your firm protects it from lawsuits. Your business assets are also legally protected, depending on the official business structure you opt for. Continue reading to learn all the ins and outs of how to register a business in the US.
How to Register a Business in the US – Overview
Create a Business Plan
Select your Preferred Business Structure
Designate a Business Location
Find a Name for Your Business
Apply for your Employer Identification Number (EIN)
Obtain Business Licenses and Authorizations
Open a Bank Account
Take Intellectual Property into Account
If you're ready to register your business, visit Northwest Registered Agent for a great deal at only $39.
Read about how to register a business in any US state:
How to Register a Business in the US – Step-By-Step Guide
Here's a step-by-step guide on how to register a small business.
1. Create a Business Plan
If you want to start a business or have already started one, you must have a solid business plan at the ready. If you don't, now's your time to get one ready.
Writing a business plan is the first step to registering your business. Coming up with a business idea is one thing. Turning into a prospective business plan is something entirely different.
Your business plan includes a thorough company overview outlining your objectives, as well as how you intend to draw in customers and investors.
A business plan, or business strategy as some might call it, also assists you in determining the institutional framework and business structure of your company.
2. Select Your Preferred Business Structure
Knowing you want to establish a company is one thing. Knowing which kind of company will serve your needs is rather different.
This stage is crucial and establishes the direction of your company, guiding how you go about your business taxes and everyday operations. You need to make this decision very carefully.
Read more about how to choose a legal business structure.
Here are some of the most common business structure types often opted for by individuals intending to start a small business.
Sole Proprietorship – Independent Entrepreneurship
Your company will be a sole proprietorship if you're an independent entrepreneur and you start a business without taking the effort to specify a legislative framework. Due to the lack of separation between personal and commercial assets in such one-person businesses, all of your money is vulnerable in the case of a lawsuit or any other financial mishap with your business.
Limited Liability Company (LLC)
Entrepreneurs can register an LLC to separate their personal assets from their business assets. This way, your personal wealth is safe even if your business runs into financial difficulties. An LLC can nevertheless operate as a sole proprietorship if you're a one-person business.
You can still lend personal stuff to your LLC, despite separating your personal and commercial assets. When you file your taxes, you can deduct the cost of office space, vehicles, computers, and other things.
If you decide to register your business as an LLC, you will need a registered agent as it's compulsory in all states. You can appoint any individual or firm as your registered agent if they reside in the state so they can collect legal and tax paperwork on behalf of your business.
Although you can also appoint yourself as your registered agent, we recommended you use a registered agent service. When you apply for an LLC with an LLC formation service provider, they can also serve as your registered agent.
Using professional registered agent services is a reliable option because they're always ready to receive and address paperwork-related issues quickly. This gives you a lot of peace of mind and you can avoid any consequences you might otherwise encounter.
Partnership
Partnerships are businesses where multiple people collectively own a company. There are two types of partnership businesses.
Limited Partnership (LP)
Limited Liability Partnership (LLP)
In a Limited Partnership (LP) business, one partner in the business is exposed to risk while the other partner has limited liability. In Limited Liability Partnership (LLP) businesses, both partners get equal protection from personal liability arising from business-related matters.
Individuals opting to register a small business as a partnership should go for an LLP business structure to minimize the chances of major financial losses.
Corporation
A corporation separates a company's stockholders from its commercial entity. Corporations can pay taxes, receive gains and losses, and are in charge of their practices and financial situation independent of shareholders. A corporation ought to be able to carry on operating mostly unaffected when a founding member or investor chooses to leave.
Although small businesses may find it challenging to keep up with the necessary record-keeping and accounting, this company structure is not just for big businesses.
There are two main types of corporations: C-corporations and S-corporations.
C-corporations are more established companies that could be required to pay additional taxes, both when they make a profit and when they provide investors with dividends.
A distinct corporate structure called an S-corporation was created to prevent double taxation, which results from using a C-corporation. Companies must submit extra documentation to the IRS in order to achieve S-corporation status.
Ready for the next step? Now you can register your business for only $39!
3. Designate a Business Location
50% of businesses fail within the first five years, and poor location choice is one of the reasons behind it. Where you choose to set up shop affects the taxes you pay and the precise procedures you must follow to register your business.
Choosing the right state, city, and area is among the most important decisions when you're launching an enterprise. Your target demographic will also be determined by your location, thus laying the foundation for your marketing strategy.
Choose a course of action that'll enable your organization to achieve all of its goals in the most economical way possible without compromising on quality. Although there is more competition in major US cities, a larger population also means more sales.
Since every business is unique, you must determine which elements are most crucial to your operations. Is it the state's business regulations, tax environment, infrastructure, or the availability of skilled labor? Read our guide to the best states to start a business to be able to make a better decision.
If you want to register an online business, you're not obligated to register it in the state where you currently reside. In fact, a small number of states only require federal tax returns since they have no state taxes. It could save you money if you register in one of these states.
4. Come Up With a Business Name
A proper name for your business is a basic requirement when registering an enterprise for the first time. Your business name needs to be distinctive. You'd want it to be catchy and descriptive of your business.
Start by identifying the unique selling point of your company and then generate business name ideas from there. When forming a sole proprietorship or partnership, the founder's name is typically used. However, using your own name for the business isn't always a good idea.
You need to abide by some fundamental principles when naming your business. Each state has its own regulations on nomenclature for business registration. For example, in some states, you must include "LLC" or "Inc." in your company's official name based on what business structure you are filing for.
You're not permitted to use any jargon that would lead someone to mistake your business for a government entity, such as "CIA." States frequently place restrictions on phrases like "educational" or "historical," necessitating additional documentation for authorization.
Here are some tips on how to come up with a business name.
You must submit the papers to the state government for approval once you've decided on a business name. Business names that are submitted with phrases that are not usable or that are already recorded in the database will be refused at your expense.
You might need to submit a "doing business as" (DBA) paperwork if you want to use a different name for the company. Remember that a DBA does not protect your company's name from being used by someone else under a different name.
If you're starting an online business, you'd want to ensure the availability of a domain name that's identical to or comparable to your business. It won't help much to settle on a catchy name if your domain name is entirely different.
5. Apply for the Employer Identification Number (EIN)
The nine-digit Employer Identification Number (EIN) helps tax authorities recognize your company. This is sort of your company's Social Security Number.
You need to get an EIN before you begin the LLC or corporation business registration process. All businesses are entitled to a free registration service from the IRS, which can be finished online.
6. Obtain Business Licenses & Authorizations
Ensure you possess all the required business licenses and authorizations to operate lawfully. These permits may be different at the state and federal levels.
For individuals seeking to register a small business, you can look up your business type and region on the SBA website to see if you need any licenses or permits. In general, municipalities and local governments only need what the federal and state administrations require in terms of regulatory approvals.
However, before you formally start a business operation, it's important you check to make sure you are not forgetting anything. Not having the required documentation could cost you money or put your company in danger.
7. Open a Business Bank Account
Opening a business bank account dedicated to your business is one of the last steps you need to take to register your business. Maintaining financial and asset separation between personal and corporate affairs is possible by registering an LLC or corporation. The simplest way to do this is to open a business bank account that is exclusively for your company.
Most of the time, you must complete the business registration process before being able to create a business bank account. To demonstrate that you are an actual company owner, you will need to have these documents.
There is no necessity to operate with a bank within the same jurisdiction you register. It's entirely up to you to select the bank you prefer. Keep in mind that certain banks could demand a physical visit. Here's a guide for you to choose from the best business banks out there.
Additionally, keeping track of the money coming into and leaving your firm, as well as your monthly revenues, will be made easier with a dedicated business bank account. Having customers pay into a corporate account rather than a personal one also presents a more professional image.
8. Take Intellectual Property Into Account
Being able to utilize your creativity is a major reason to start a business for many. But when you get creative, you also want to safeguard your ideas from copycats.
You might have significant intellectual property that you would want to safeguard based on the kind of business you are establishing. These are listed below and play a significant role in how to become a registered company.
Trademark
Your brand logo will already have been registered as a trademark. However, if you create any product descriptions, emblems, or other design features that you wish to protect as being exclusive to your organization, keep in mind to trademark them as well. The entire trademark procedure typically takes four months.
Patent
A new product line or machinery that you have invented should surely be protected by a patent to prevent rip-offs from taking credit. The only approach to make sure you will profit financially is to do it this way. Make sure that you get a head start because the patent application procedure is lengthy and can require up to five years.
Copyright
Any original piece, software, online content, video, audio recordings, photographs, and much more are protected by copyrights. Copyright is immediately issued as soon as you manufacture anything new, therefore you do not need to file for one.
It is your duty to ensure that no one is copying your work and breaching your copyrights. This could be particularly significant when you have to register a small business.
Why Do Businesses Require Registration?
Alongside being viewed as reputable and reliable, business registration has other benefits as well. After covering the steps on how to register a business, provided below are justifications to questions like, "Do I need to register a small business?" or "Is it advantageous to register my business?"
If you're ready to register your business, then go to Northwest Registered Agent.
1. Defense Against Personal Liabilities
Registering your business can safeguard your possessions from insolvency and debt. That said, the business structure you choose will determine how much liability the company has.
Partnerships and sole proprietorships, for instance, are not regarded as independent entities. In both cases, the owner is accountable for any corporate debt or bankruptcy.
Limited Liability Companies, or LLCs, and corporations, on the other hand, are independent of their owners. As a business owner, your money will be safe even if the business fails to pay off debt at any point.
2. Corporate Credibility
An investor ensures the authenticity of the firm before making an investment. It's simpler to raise money for registered firms because they are viewed as being more reputable.
Investors avoid picking any unregistered companies. This is also why knowing how to register a business holds such significance. It's better for businesses that customers know their operations are totally safe and legal.
3. Organizational and Brand Security
Your trademark is protected when you have your company registered. You can be certain that nobody else will exploit your company's registered trademark if you do this. This is because states don't let multiple businesses share the same name. This is also why you need to come up with a unique name for your business.
Conversely, if you choose not to license your brand names, a rival may do so and mislead your clients.
4. Hire Workers Lawfully
If your company is registered, you'd be able to hire employees easily and legally. You must obtain an Employer Identification Number, often known as an EIN, to carry out employee payroll properly.
Time Required to Register Your Business in the US
Businesses in the US register with their Secretary of State or other relevant state authority. The government analyzes the paperwork and examines all the material after receiving your registration request before authorizing it. This procedure may take a few business days, based on the state.
Registration for an LLC or S-corporation may be approved by the Secretary of State in the majority of US jurisdictions in four to six weeks, occasionally taking longer. In some states, including New York, expedited processing is an option. Paying the additional charge, which varies across states, is advised if your company plan substantially relies on timing because this service reduces the time to 2–3 working days.
Register your business for only $39!
Foreigner Business Registration – How to Register a Business in the US if You're a Foreigner
Foreigners are given the same opportunity to register a business in the US as citizens. This gives foreign nationals a chance to enjoy the US business environment, including favorable tax rates and exposure to a sizable and interconnected market.
You don't need to be a US citizen to own an LLC in the US. Anyone can apply for an LLC regardless of nationality, under this company structure.
However, the filing procedure is a bit more time-consuming compared to when a citizen is filing an LLC. Other corporate forms, such as S-corporation, prohibit foreign nationals from owning businesses in the US.
Can a Foreign Company Run a US Corporation? – How to Register a Business in the US
Yes, a foreign corporation can manage a US business if you decide to set up an LLC. This is accomplished by designating your foreign company rather than an individual as the managing member.
If you choose to form a corporation, you must designate a director during the time of registration. Directors are not always the proprietors of the company. Corporations are owned by investors, thus in that sense, your foreign company may own a company in the US entirely.
An LLC should be considered if you are interested in lower taxes, such as pass-through revenue distributions, as a foreign person. The company will pay two taxes under a standard C-corporation.
Additionally, as non-citizens are not permitted to buy any stocks of S-corporations, these firms are off-limits to them. For this reason, a lot of foreign companies choose to form LLCs.
Working in the United States
Owning a business in the US does not imply that one can work there as well. You will require a visa if you intend to manage your firm from anywhere in the United States.
The US offers a wide variety of visas, ranging in duration from six months to three years, with the opportunity to renew them with permission. You may be able to reside and work outside of the US for an extended period of time, based on the visa. Your ability to conduct business is restricted by some visas.
Another option for non-Americans to open an enterprise in the US is to obtain a green card. There are no limitations on starting any type of business for individuals with a green card.
How to Register Your Business in the US – Wrap Up
Now that you've got a good idea of how to register a business in the US, you can begin this fascinating entrepreneurial journey. However, you must note that the business registration process may vary from state to state, so be sure to check your state's guidelines for the business structure you've opted for.
Register your business for just $39 with Northwest Registered Agent.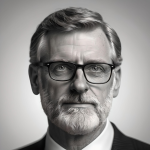 Dr. Alexander Sterling, Esq, a distinguished legal scholar with a business law degree and a Doctor of Juridical Science, is a leading expert in business registration and diverse business departments. Renowned for his academic excellence and practical insights, Dr. Sterling guides businesses through legal complexities, offering invaluable expertise in compliance, corporate governance, and registration processes.
As an accomplished author, his forthcoming book is anticipated to be a comprehensive guide for navigating the dynamic intersection of law and business, providing clarity and practical wisdom for entrepreneurs and legal professionals alike. With a commitment to legal excellence, Dr. Alexander Sterling, Esq, is a trusted authority dedicated to empowering businesses within the ever-evolving legal landscape.