(Last Updated On: November 15, 2023)
Our content is reader-supported. We may earn a commission if you make a purchase through one of our links.
If you're contemplating starting a business, you may have encountered the term "registered agent" and wondered about its significance. In a Limited Liability Company or other legal business structures, a registered agent is a crucial element that ensures the legal compliance of your business.
This blog post delves into the definition of a registered agent, why your business requires one, and the factors to consider when selecting one.
Understanding the significance of a registered agent is necessary for the prosperity of your company, regardless of whether you're a fledgling business owner or have been managing your business for years. Let's get started and acquire more knowledge!
Hire Northwest Registered Agent for only $125!
What Is a Registered Agent?
A registered agent is a legal representative appointed by a business to receive official mail and service of process on their behalf. The term "statutory agent" or "agent for serving of process" may also refer to this individual or business.
It's mandatory for all registered business entities, such as LLCs, corporations, and nonprofits to appoint a registered agent. This legal business requirement entails appointing a registered agent on their formation documents, articles of organization, or incorporation.
Hire Northwest Registered Agent for only $125!
What Does a Registered Agent Do?
The primary responsibility of a registered agent is to be present to receive the service of the process, which may be delivered in person by a process server or sheriff, or in certain states, through certified mail with a return receipt requested. Some states permit other modes of delivery.
For a court to have personal jurisdiction, a defendant in a lawsuit must be served with good process, as mandated by the Due Process Clause of the U.S. Constitution, which is necessary for the court to issue an order directing the defendant to take some action.
When filing a lawsuit against a corporation or LLC, determining the authorized person to deliver legal documents can prove challenging. Merely being associated with the entity doesn't necessarily imply authorization, and even if one knows who's authorized, such individuals may not be readily accessible.
Since every LLC or corporation must designate a statutory agent, whose name and location are publicly available, serving the legal process should become a simpler task for the plaintiffs.
Who Needs a Registered Agent?
All corporations and LLCs, established under the laws of a state or the District of Columbia, must designate and uphold a registered agent within their formation state and in all other states where they operate as a foreign corporation or LLC, hence it's crucial to understand what a statutory agent is for an LLC.
Other legal entities, particularly those providing limited liability to their owners, such as limited liability partnerships, are also typically obligated to appoint a registered agent. This requirement is mandated by law and must be noticed, as non-compliance can lead to legal consequences, hence crucial to have all the information.
Certain state or federal laws may mandate the appointment of a resident agent for specific business operations or activities. This obligation is separate from state corporations and LLC laws, which require domestic and foreign entities to designate and maintain a registered agent.
For instance, interstate motor carriers must register with the Federal Motor Carrier Safety Administration and assign a process agent. Typically, out-of-state companies must comply with this requirement so that the administering agency or any state resident conducting business with the company can easily reach out to it, and, if needed, serve legal documents through the registered agent.
A registered agent obligation imposed by a law other than governing business entities is sometimes known as a "special agency."
Do I Need a Registered Agent?
When setting up a new business and exploring different business structures, such as LLCs, you may wonder what a registered agent for an LLC is and whether it's necessary. A registered agent is mandatory and must be included in the details of your LLC or corporation, as per legal requirements.
When to Use a Professional Registered Agent?
When forming a business entity, choosing a statutory agent is crucial, much like selecting the entity type, formation state, and entity name. To determine whether hiring a professional registered agent is wise for your corporation or LLC, consider answering the following questions.
If any of your responses are affirmative, it's highly recommended that you appoint a professional registered agent.
Do you have visitors to your house or place of business? If so, you don't want your clients or customers to worry about why the company is being sued when they see a sheriff or process server delivering papers.
Did you set up shop or incorporate somewhere other than your state of operation? Having the same registered agent in each state is advantageous if a corporation or LLC plans to conduct business in several states. The administrative overhead is reduced, and track who the resident agent is in each state is much simpler.
Do you want to avoid adhering to the governing business entity laws' compliance requirements and the consequences of failing to do so? If so, choose a knowledgeable registered agent. Professional service firms frequently offer various services for LLCs, corporations, and other business organizations to help them with their compliance obligations. These services are in addition to the professional registered agent's statutory duties of receiving and forwarding documents.
Would you want to keep your address a secret? The registered agent's address is made available to the general public. If a professional registered agent is used, the address of the professional agent for service of process will be disclosed.
Will you ever change your address? If you want to use the registered office as a person's or a company's business address, remember to update the registered office if the address changes.
Will the business have divisions? Each subsidiary must have a separate registered agent in the state where it was formed and in any other states where it would be acceptable. It's challenging to keep track of the arrivals and departures of specific resident agents for each subsidiary. The administrative burden for the person responsible for complying with the registered agent requirement is lessened by utilizing the same registered agent for the parent and each subsidiary, which can be accomplished using a professional resident agent.
Do the individual owners, staff members, or other people who could be listed as registered agents have the authority to establish their working hours or locations? Remember that the registered agent must be present during business hours at the statutory site.
Hire Northwest Registered Agent for only $125!
Who Can Be a Registered Agent?
One must fulfill specific requirements to meet the eligibility criteria for being a registered agent. Firstly, the registered agent LLC must be a state resident where the company is registered. The agent for service of process should have a physical location where documents can be delivered, and a P.O. box is unacceptable.
Although these requirements are uncomplicated, carefully considering whom to appoint as your registered agent is crucial. This can be achieved by clearly understanding what a registered agent is.
Should I Be My Own Registered Agent?
If you decide to be a registered agent but don't have a fixed physical site or can't always be available at the specific location you provide during regular business hours, this could lead to difficulties.
What Can Happen If You Don't Have a Registered Agent?
When you register your LLC, it's usually mandatory to name a registered agent. You must submit a form acknowledging the change if you decide to change the registered agent. Apart from the legal consequences, not having an agent for service of process can also expose your company to other risks.
Default Judgments
If a company is sued and there's no registered agent to receive the summons, it may not receive it promptly. In such cases, the plaintiff may serve the company in alternative ways, which may lead to the company not responding to the summons within the required time.
In some states, the Secretary of State can be served if attempts to serve the registered agent fail. Without a statutory agent or any other person, the plaintiff may obtain permission from the court to deliver notice of the lawsuit through "substituted service" or other methods that may not result in the actual notice, such as through publication in a newspaper.
When a plaintiff serves an LLC or corporation and receives no response, they can obtain a default judgment, regardless of whether the lawsuit was baseless and the defendant could have easily won. This can lead to irreversible damage to the company's assets by the time the judgment is enforced.
Although courts generally disapprove of default judgments and may overturn them, they may be less likely to do so if the default was due to the company's failure to comply with the state's resident agent requirement.
Loss of Good Standing
A business may jeopardize its reputation with the state if it fails to maintain an updated registered agent. This failure alone could lead to a loss of reputation. Furthermore, the state may send the LLC or corporation's annual or biennial report to the statutory agent.
If the registered agent information on record isn't current, the report may not be received and filed on time, resulting in a reputation loss. Being in bad standing can have severe consequences for a company, such as an inability to litigate, expand to other states, or obtain financing to grow the business.
Fines and Penalties
If an LLC or corporation fails to comply with statutory regulations, it may face financial penalties. It's crucial to adhere to these requirements to avoid any potential consequences, by having clear information on what a statutory agent is.
Administrative Dissolution
As previously mentioned, it's possible for the state to dissolve an entity through administrative means. Should this occur, the entity's owners might face liability for any debts owed to business creditors.
While it's usually possible to address and fix the issue of administrative dissolution, this may not always be the case, especially if too much time has passed.
5 Reasons You Might Need to Use a Registered Agent Service
It's crucial to consider the following factors:
1. Official Mail Duties
What does a registered agent do? Going through unwanted emails and important documents necessary for business operations can be overwhelming, leading many individuals to delegate this responsibility to a reliable registered agent service. This guarantees that all critical paperwork is managed and delivered to you promptly.
2. You Want to Keep Your Personal Address Private
If you choose to register yourself as a statutory agent, your personal information may become available to the public, particularly if you operate from your home office, hence it's key to comprehend what a registered agent does.
Understanding what a registered agent does and opting for a registered agent service can help you keep your personal information private.
3. You Want to Keep Legal Matters Confidential
Certain states require that legal notices be handed over to the recipient by a process server or law enforcement officer.
Suppose you're the resident agent for your business and there's a legal case pending. You may receive legal documents in front of your employees and customers, which could cause embarrassment and lead to rumors.
To avoid such a situation, a registered agent service can come in handy, hence crucial to fully understand the registered agent meaning.
4. You Aren't in the Office During Normal Business Hours
During regular business hours, a registered agent must be available at the listed address.
If you have an unconventional work schedule, don't have a permanent residence or workplace, are frequently away from the office, have an irregular schedule, or are uncertain if you will always be present at your location during the workweek, a registered agent service is ideal.
These services typically require an annual fee ranging from $50 to $300, but they ensure that all important company-related documents are delivered promptly.
5. You Want to Expand Your Business to Other States
If you plan to register your business in a state other than your own, you cannot act as its registered agent. Instead, you must appoint a resident agent who either resides in or is authorized to conduct business in that state.
To address this requirement, using a registered agent service can be an effective solution, and it is necessary to understand what a statutory agent is for an LLC and what a registered agent does.
Best Registered Agent Services
ZenBusiness is an internet-based company that provides LLC formation services to assist aspiring business owners and entrepreneurs with establishing and expanding their enterprises.
They offer cost-effective LLC formation packages comprising various services like registered agent services and annual report filing. They provide continuous assistance and resources to support businesses in maintaining compliance and achieving success.

Northwest Registered Agent is a company that provides various business services such as registered agent services, document filing, and compliance management. They're experts in LLC formation and offer ongoing support and resources to help businesses grow while staying compliant. They're a reliable partner for LLC formation services.

Incfile is a company that offers LLC formation services that are both speedy and inexpensive. They provide various packages that comprise registered agent services, compliance management, and document filing.
The platform offered by Incfile is effortless to use and uncomplicated, simplifying the LLC formation process. They also extend continuous support and resources to help businesses comply with regulations and prosper. Incfile is a good choice for LLC formation services as they prioritize affordability and ease of use.
Swyft Filings

Swyft Filings offers a range of fast and hassle-free LLC formation services, tailored to meet the diverse needs of businesses looking for incorporation, compliance, and registered agent solutions.
The company offers customized assistance to clients to help them maneuver through the LLC formation process and adhere to state and federal regulations.
Tailor Brands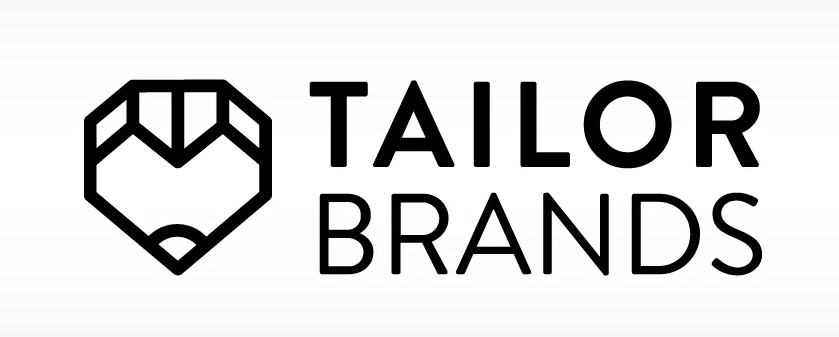 For those wondering what a statutory agent does, Tailor Brands is an internet-based service that specializes in designing and creating comprehensive brand identities for businesses.
Their services range from developing logos, business cards, and social media branding to providing businesses with various tools and resources to customize their branded assets.
What is a Registered Agent? – Frequently Asked Questions
What Are the Pros and Cons of Being My Own Registered Agent?
The major advantage of self-listing is the absence of any cost involved. It's a completely free process. Self-listing's potential drawbacks include overlooking important paperwork or communication and disclosing personal information to public records that will reveal the address mentioned in your LLC or corporation.
Therefore, it's crucial to clearly understand what a registered agent does.
Can I Be Penalized for Not Having a Registered Agent for My Business?
Suppose you don't have a registered agent for your company. It can lead to negative outcomes such as missing out on crucial tax and government paperwork and the possibility of not being informed about any legal action against your business.
Additionally, not having a resident agent may lead to suspending your company's ability to operate in the state.
Can a Registered Agent Have a Virtual Address?
It's important to note that they must have a physical address where they can receive physical mail during business hours. This is a mandatory requirement for registered agents.
What Is the Service of Process?
Service of process refers to delivering a legal notice, which may include a subpoena or summons, to an individual or a business. The recipient must respond to these notices promptly and take necessary actions such as appearing in court or producing documents.
With a business entity, it's the designated individual responsible for receiving legal notices and service of process. So, if your business faces a lawsuit, a process server will deliver the summons to your company's registered agent. This ensures that all important legal documents are received and processed promptly by the right person.
Can I Use My Registered Agent as My Business Address?
Indeed, by utilizing registered agent services, their address is disclosed on your public documents, ensuring the confidentiality of your address.
Bottom Line on What Is a Registered Agent
When forming an LLC or corporation, selecting a registered agent is a crucial choice that cannot be overlooked, and you should strive to know what is a registered agent.
What is a registered agent for an LLC, and their role? The role of a statutory agent is of utmost importance, and any mistake in choosing one can result in catastrophic outcomes for the company. Therefore, expert registered agent companies are available to handle this responsibility.
Those tasked with determining the statutory agent, whether in the home state or a different state, should appoint a professional registered agent.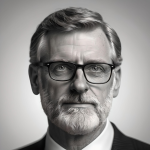 Dr. Alexander Sterling, Esq, a distinguished legal scholar with a business law degree and a Doctor of Juridical Science, is a leading expert in business registration and diverse business departments. Renowned for his academic excellence and practical insights, Dr. Sterling guides businesses through legal complexities, offering invaluable expertise in compliance, corporate governance, and registration processes.
As an accomplished author, his forthcoming book is anticipated to be a comprehensive guide for navigating the dynamic intersection of law and business, providing clarity and practical wisdom for entrepreneurs and legal professionals alike. With a commitment to legal excellence, Dr. Alexander Sterling, Esq, is a trusted authority dedicated to empowering businesses within the ever-evolving legal landscape.