(Last Updated On: September 18, 2023)
Our content is reader-supported. We may earn a commission if you make a purchase through one of our links.
Are you looking to put your business on the map, quite literally? Look no further than Google Maps, the digital atlas that connects people to places all around the world. With millions of users relying on this powerful tool every day, having your business listed on Google Maps can significantly boost your online visibility and attract new customers.
So, if you're ready to put your business on the map and make your mark, let's discover how to register your business on Google Maps.
How to Register Your Business on Google Maps?
To register your business on Google Maps, create or sign into your Google account and visit Google My Business. Add your business name, address, and contact details, and select your business category. Verify your business through mail, phone, or email, following Google's instructions. Once verified, customize your profile with business hours, photos, and a brief description. Regularly update and optimize your listing for the best results.
Importance of Registering Your Business on Google Maps
Registering your business on Google Maps is vital for several reasons:
Visibility: Registering your business on Google Maps increases its visibility, especially for local searches. When potential customers search for businesses like yours in their area, your business will appear in the results.
Authenticity: When your business is listed on Google Maps, it gives your business a sense of authenticity and reliability. It proves to your customers that your business exists at a physical location.
Easy Access to Information: Google Maps provides information such as business hours, contact details, and directions, making it easier for customers to engage with your business.
Reviews and Ratings: Google Maps allows customers to leave reviews and ratings, which can influence the decision-making process of potential customers. A high rating can attract more customers to your business.
Competitive Advantage: Many businesses are not yet utilizing Google Maps to its full potential. Registering your business can give you a competitive advantage over these businesses.
Read more about how to register a business in the US.
Read about how to register a business in any US state:
How To Register Your Business on Google Maps – Preparing for Registration
Preparing adequately before registering your business on Google Maps is crucial for a seamless process. Let's take a detailed look at the preparation steps required for registration on Google Maps:
Gather Necessary Information
Gathering the necessary information is the first and one of the most important steps in registering your business on Google Maps. Here are the details you will need:
Business Name, Address, and Contact Details: This includes your business's legal name, physical address, and primary contact details like phone number and email address. The address should be accurate to ensure your business location is correctly displayed on the map.
Business Category and Description: Define what category or industry your business falls under—this helps Google determine when to show your business for specific search queries. Also, prepare a brief yet comprehensive description of what your business does. This description should be keyword-rich to improve searchability.
Business Hours and Website URL: Accurate business hours help customers know when they can visit your location. If you have a business website, include its URL in your Google Maps listing to drive more traffic to your site.
>> Get Started With ZenBusiness >>
Create a Google Account
If you don't already have a Google account, you'll need to create one. The Google account will not only give you access to Google Maps but also other Google services that can be beneficial for your business, such as Google Analytics and Google My Business.
Verify Business Eligibility and Compliance With Google's Guidelines
Before you start the process, make sure your business meets Google's eligibility requirements. Some types of businesses are not allowed to be listed on Google Maps. Check Google's guidelines to confirm that your business complies with their policies.
This includes, for instance, not adding false information to your listing and not misleading users about your business's identity, location, or services. Violation of these guidelines may lead to your listing being suspended or removed.
After you've collected all the necessary information, created a Google account, and verified your business's eligibility, you can proceed to register your business on Google Maps. The process involves adding your business to Google My Business, which is a free tool that allows you to manage your online presence across Google, including Search and Maps.
How To Register Your Business on Google Maps – Registration Process
The registration process for your business on Google Maps involves several steps:
Access Google My Business
Visit the Google My Business website: Navigate to the official Google My Business website on your web browser.
Sign in to your Google account: If you're not already signed in, you'll need to sign in with the Google account you created or designated for your business.
Initiating the Registration
Click on the "Manage now" button: This will start the process of adding your business to Google.
Enter your business name: If your business doesn't appear in the dropdown menu, click on "Add your business to Google" and then type in your business name.
Provide Business Information
Enter your business address: Make sure it's accurate so Google can correctly place your business on the map.
Specify the service area: If your business serves customers outside of the business address, you can list your service area.
Add contact details: Provide a phone number and website URL, if you have one, to help customers get in touch with you.
Choose a Business Category
Choosing the right category for your business is crucial as it helps Google determine which search queries your business is relevant to. This decision can significantly impact your visibility to potential customers searching for services or products similar to what you offer.
Verify Your Business
Choose the verification method: You can verify your business via mail, phone, or email, depending on what options are available for your business.
Follow the instructions provided by Google for verification: This typically involves waiting for a verification code to be sent to your business address or phone number, which you then enter on Google My Business to confirm that your business is legitimate.
Customize Your Business Profile
Add business hours: Make sure these are accurate and update them if they change.
Upload photos of your business: This can include your logo and pictures of your storefront, interior, products, or services to give customers a better idea of what to expect.
Write a brief business description: Describe what your business does, what products or services you offer, and any other important details.
Optimize Your Listing
Add additional information: You can add information about the products or services you offer, the payment methods you accept, and more.
Encourage customer reviews and respond to them: Reviews can significantly impact your business's reputation, so encourage satisfied customers to leave reviews and make sure to respond to them in a timely and professional manner.
Utilize Google My Business features: Google My Business offers several features, like posts and messaging, which you can use to engage with your customers and promote your business. Regularly updating your profile and utilizing these features can help your business appear more prominent in search results.
>> Register Your Business on Google Maps With ZenBusiness >>
Top 5 LLC Services to Register Your Business
Here are descriptions of the best business registration services that can assist you in registering your business on Google Maps: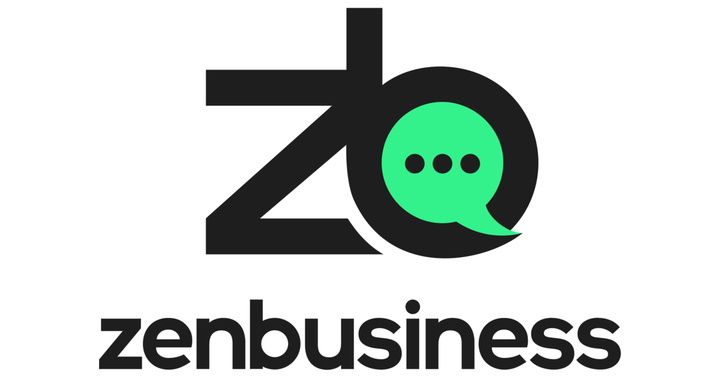 ZenBusiness stands as a trusted ally in the world of LLC formation and management. When considering the task of registering your business on Google Maps, ZenBusiness can assist in ensuring your business is properly set up and legally compliant. They can provide the necessary documentation and guidance you need to establish your business presence, making the process of appearing on Google Maps a much smoother transition.
Swyft Filings offers a comprehensive range of business services, including the necessary paperwork and legal compliance assistance to get your business up and running. In terms of registering your business on Google Maps, their expert team can guide you through the process, ensuring that your business is correctly listed and visible to potential customers, increasing your reach and visibility.
>> Start Using Swyft Filings >>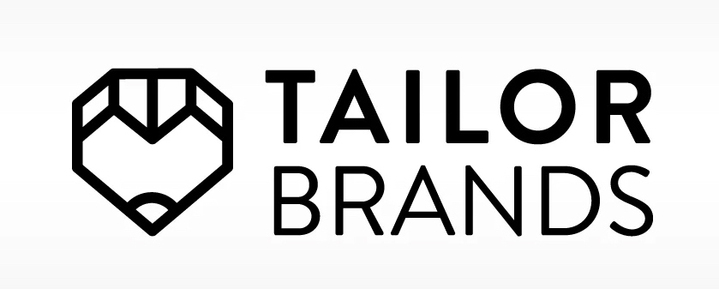 While primarily known for its branding services, Tailor Brands can also play a crucial role in your business's journey to Google Maps. By helping you create a compelling brand identity, they can enhance your business's appeal and recognizability when customers see your business listed on Google Maps. A strong brand can make your business stand out, driving customer engagement and boosting your online presence.

Known for its registered agent services, Northwest can also assist in your business's Google Maps registration. They can ensure your business details are kept up-to-date, a crucial element for your Google Maps listing. With their expertise in handling official documentation, you can confidently navigate the process of registering your business on Google Maps, ensuring accuracy and compliance.
>> Use Northwest Registered Agent >>

Incfile is a reputed LLC service that can play a vital role in getting your business on Google Maps. Apart from their standard LLC formation services, they can help ensure your business complies with all legal prerequisites for an accurate and effective Google Maps listing. Their professional assistance can streamline the registration process, simplifying your journey toward a stronger online presence.
Managing and Updating Your Business Profile on Google Maps
Managing and updating your business profile on Google Maps is a continuous process and is as important as initial registration. This includes:
Keeping Your Information Up to Date
Update Business Hours, Contact Details, and Other Information: Business details can change over time, including hours of operation, contact information, or even the business address. Ensure these details are always current on your Google My Business listing to provide accurate information to your customers.
Use Google My Business Dashboard to Make Changes: The Google My Business dashboard is the central hub for managing your business listing. You can edit your business information, add photos, respond to reviews, and more from this dashboard.
>> Visit ZenBusiness to Update Your Business Profile Now >>
Responding to Customer Reviews and Inquiries
Regularly Monitor and Respond to Reviews: Actively monitor customer reviews and respond promptly and professionally. Responding to both positive and negative reviews demonstrates your commitment to customer satisfaction and can help enhance your business's reputation.
Address Customer Inquiries and Messages Promptly: Customers can send messages directly through your Google My Business listing. Be sure to respond to these messages quickly to provide excellent customer service and increase customer engagement.
Utilizing Google My Business Features
Create Posts to Share Updates, Promotions, and Events: Use the posts feature to keep your customers informed about what's happening with your business. This could be special promotions, upcoming events, or important updates.
Use the Messaging Feature to Communicate with Customers: Google My Business provides a messaging feature that allows you to chat directly with customers who find your business listing on Google. This feature can be turned on or off according to your preference.
Explore Insights and Analytics Provided by Google My Business: Google My Business provides valuable insights about how customers find your business listing, what actions they take, and how they interact with your listing. These insights can help you understand your audience better and optimize your listing for better performance.
>> Try ZenBusiness to Manage Your Business Profile >>
Benefits of Having Your Business Listed on Google Maps
Listing your business on Google Maps provides several significant benefits:
Enhanced SEO: Google Maps listing helps improve your local SEO, making your business more visible in local search results.
Increased Traffic: With improved visibility, more people are likely to visit your website or physical location, leading to increased traffic.
Customer Insights: Google provides businesses with valuable insights such as how customers found your business listing, where they come from, and what actions they take.
Cost-Effective Marketing: Google Maps is a free tool that provides significant marketing benefits, making it a cost-effective marketing option for small and large businesses alike.
Customer Interaction: Google Maps allows businesses to interact with customers through the review system, creating an opportunity for businesses to demonstrate their customer service skills and commitment to customer satisfaction.
Mobile-Friendly: With the rise of mobile technology, having your business on Google Maps means it's accessible to customers on the go, especially since Google Maps is often used for navigation on smartphones.
Online Presence: Even if you don't have a website, a Google Maps listing can serve as your online presence, providing necessary information to potential customers.
Conclusion – How To Register Your Business on Google Maps
Registering your business on Google Maps is an essential step in enhancing your digital presence. It not only improves your visibility in local searches but also lends credibility to your business.
Utilizing LLC services can also streamline the registration process, ensuring a smooth and efficient setup on Google Maps. A well-optimized Google Maps business profile reaps numerous benefits. It boosts your local SEO, increases customer engagement, and provides valuable insights into customer behavior. Moreover, it's a cost-effective marketing strategy.
Regular maintenance of your Google Maps listing is crucial. Timely updates of business information, proactive responses to customer reviews and inquiries, and effective utilization of Google My Business features enhance customer service and strengthen your online reputation. Remember, a well-managed Google Maps listing is a powerful tool for business growth.