(Last Updated On: September 17, 2023)
Our content is reader-supported. We may earn a commission if you make a purchase through one of our links.
In the grand theatre of today's digital world, Google is the stage that never sleeps, the spotlight that never dims. It's where businesses thrive, customers engage, and growth soars. But to step onto this stage, you need an invitation, a golden ticket: registration.
So, are you ready to claim your place in this online pantheon, ready to etch your business name into the vast, ever-expanding tapestry of Google? Welcome then, to our comprehensive guide on 'How to Register Your Business on Google'.
In the next few sections, we'll journey together through the world of Google My Business, unraveling the nuances of Google's business registration, and unlocking the secrets to visibility, credibility, and success in the digital marketplace.
Buckle up, entrepreneurs, because we're about to take the first step on the road that leads straight to the heart of the world's largest search engine.
How to Register Your Business on Google?
To register your business on Google:
Create or sign in to a Google account
Visit Google My Business website
Fill in your business details
Verify your business
Complete and optimize your business profile
Importance of Registering a Business on Google
Registering your business on Google is crucial for enhancing online visibility, credibility, and customer engagement. It boosts visibility on the most widely used search engine, improves credibility, and attracts more online and physical traffic. Google listings serve as free advertising platforms, particularly advantageous for smaller businesses. They also enable direct interaction with customers through reviews, updates, and queries.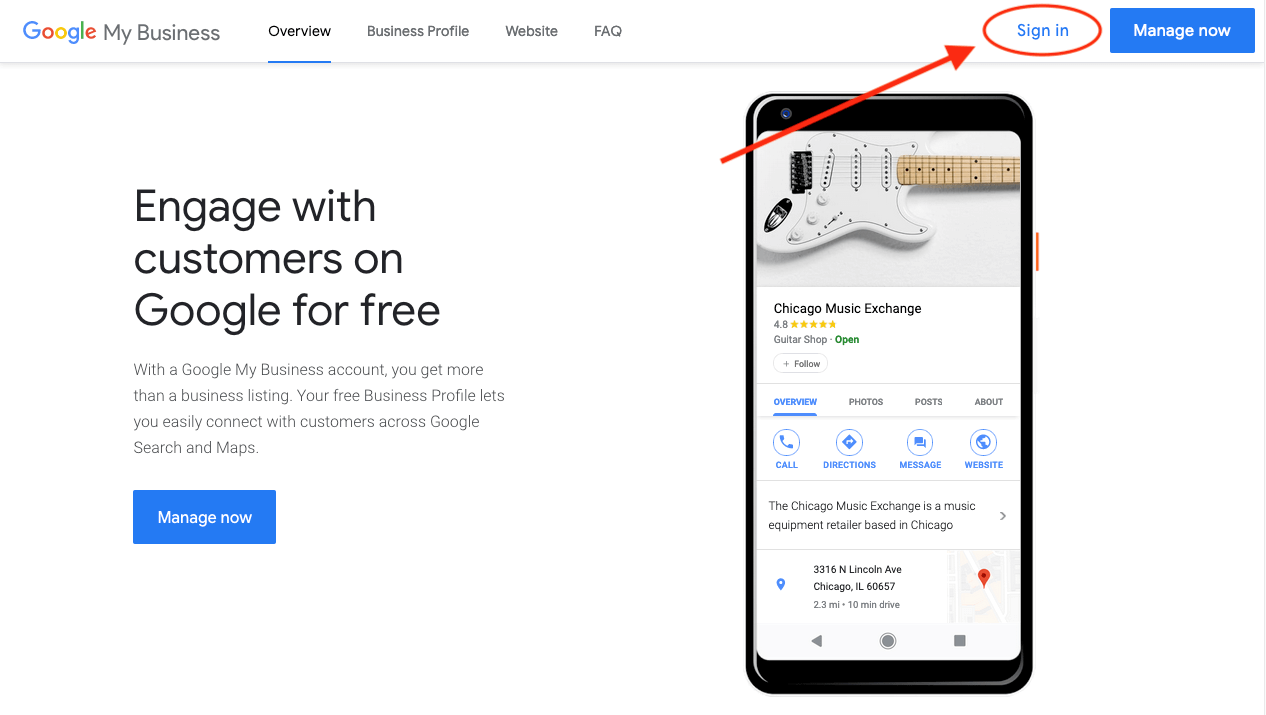 Additionally, Google provides valuable insights and analytics to inform business strategies and drive growth. Overall, Google registration is a cost-effective and impactful method for expanding the customer base and fostering business growth.
Understanding Google My Business
Google My Business (GMB) is a free tool offered by Google that allows businesses to manage their online presence across Google's various services, such as Search and Maps. This tool gives businesses the ability to create a business profile, where they can provide essential information about their business, including the name, location, contact details, operating hours, and more.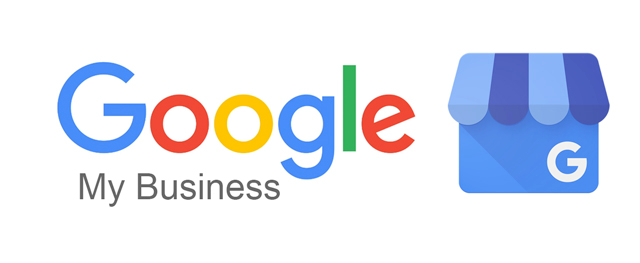 With GMB, businesses can interact with customers, respond to reviews, post updates, showcase products or services, and gather insights into how customers are finding and interacting with their businesses online.
Preparing to Register Your Business
If you're planning on starting a business, it's important to take the right steps to ensure your venture is legitimate and protected. One of these crucial steps is registering your business. Below are some steps you need to take when preparing to register your business.
Gathering Necessary Information About Your Business
Before you can register your business, you need to gather all the necessary information. This step is crucial because it gives a clear picture of your business and helps government agencies understand your business operations.
Business Name
Choosing a business name is often the first step in setting up a new enterprise. This is the name under which your business will operate and be known to your customers. It's essential to pick a name that reflects your brand and is easy for customers to remember.
Address
You also need to provide the physical address of your business. This could be your home address if you're running a home-based business, or it could be the location of your store or office. If you're running an online business with no physical storefront, you might need to use a registered agent's address.
Contact Information
It's essential to have reliable contact information for your business. This typically includes a business phone number and an email address. This contact information will be publicly available, so ensure it's a method of contact you're comfortable with sharing broadly.
Operation Hours
You should also document the operating hours of your business. This helps customers know when they can reach out to you or visit your physical location. For online businesses, you might operate 24/7, but for brick-and-mortar locations, you'll have specific opening and closing times.
Creating a Google Account or Using an Existing One
Once you've gathered all the necessary information about your business, the next step is to create a Google account, if you don't already have one. This account will be helpful for a variety of reasons. For one, it allows you to access various Google services that can aid in managing and promoting your business, such as Google My Business, Google Analytics, and Google Ads.
To create a Google account, you simply need to sign up using a valid email address, create a password, and follow the step-by-step instructions provided by Google. If you already have a Google account, you can use it to access these services.
Remember to keep the login information secure and to use a business email for this account to ensure professionalism and separation from personal accounts. This email account will be the primary point of contact for all Google-related business services, so it must be managed responsibly.
Taking these steps will help ensure that your business is properly registered and ready to operate legally and effectively.
Step-by-Step Process of Registering Your Business on Google
To register your business on Google, follow these step-by-step instructions:
Step 1 – Visit the Google My Business Website
The first step in registering your business is to visit the Google My Business (GMB) website. Google My Business is a free tool that helps small businesses create and manage their Google listings, which appear when customers find businesses on Google Search and Maps. It's essential for increasing your online presence and making your business more accessible to potential customers.
Step 2 – Sign in with Your Google Account
Once you're on the GMB website, the next step is to sign in with your Google account. This is the account you either created or designated for your business. By signing in, you'll be able to access the GMB dashboard where you'll input your business information.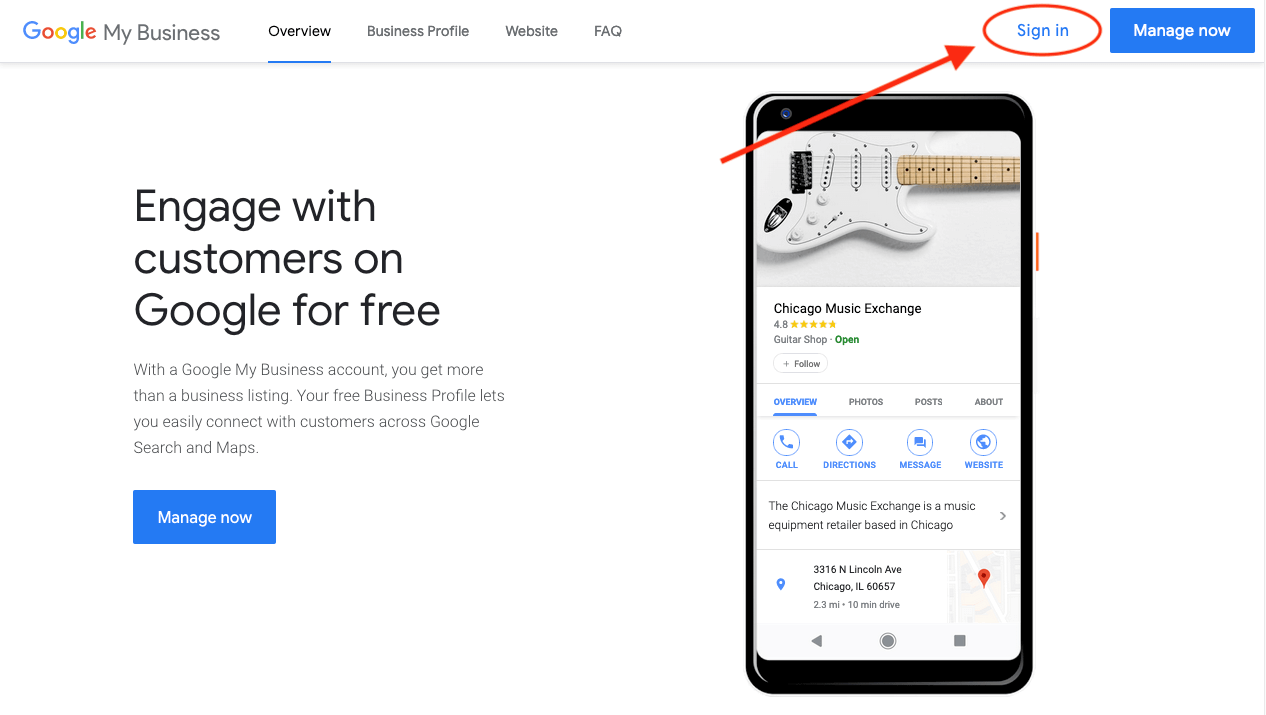 Step 3 – Input Your Business Information
On the GMB dashboard, you'll find a form to fill out with your business information. This includes the business name, address, contact information, and operation hours you gathered earlier. Make sure to fill out this information as accurately as possible, as it will be what appears on Google when people search for your business.
Step 4 – Verify Your Business
Once you've filled out all the necessary information, the next step is to verify your business. This is a critical step because it ensures the accuracy of your business information across Google services.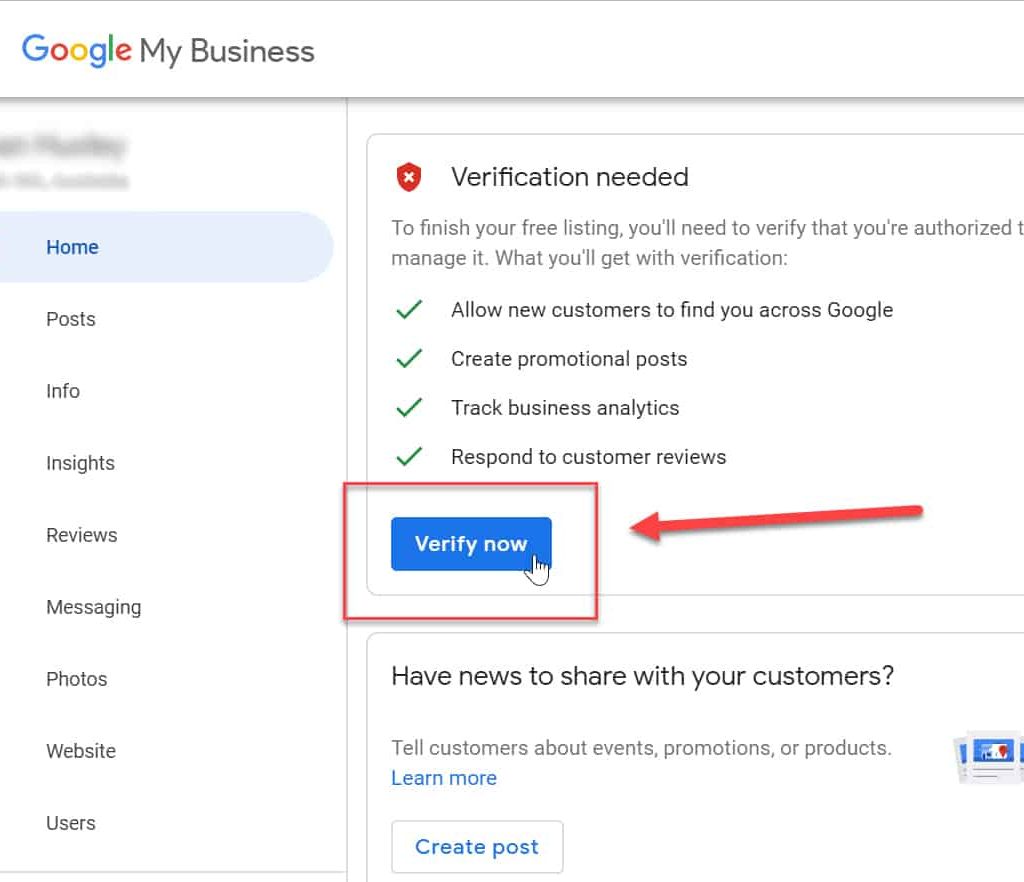 Options for Verification
There are several ways to verify your business on Google, depending on what's available for your type of business:
Postcard verification: Google will send a postcard to the business address you provided, which will contain a verification code.
Phone verification: In some cases, you may be able to verify by receiving a code via an automated phone call.
Email verification: Some businesses can verify their listing by email.
Instant verification: If you've already verified your business's website with Google Search Console, you may be eligible for instant verification.
The Verification Process
The verification process is straightforward. For most businesses, Google will send a postcard to the business address with a unique verification code. Once you receive the postcard, log into GMB, choose the business you want to verify, and enter the code from the postcard.
For phone and email verification, Google will send you a unique code which you'll input on the verification page. For instant verification, ensure you're signed into GMB with the same account used for Google Search Console.
Step 5 – Finalize Your Business Profile
After verifying your business, the final step is to finalize your business profile. This involves adding any additional information that will help customers understand what your business does and why they should choose you. This can include adding photos of your business, your logo, a link to your business website, and a detailed description of your services or products.
You can also specify categories for your business to help it show up in relevant searches, and set up messaging so customers can directly message you from your listing.
By following these steps, you can successfully register your business on Google, making it easier for customers to find you and learn about what you offer. Be sure to regularly update your profile with new information, photos, or special offers to keep it engaging and relevant.
Optimizing Your Google My Business Profile
Once you've registered and verified your business on Google My Business (GMB), the next step is to optimize your profile. This is a crucial step to increase visibility, attract more customers, and ultimately drive more sales.
Importance of Profile Optimization
Optimizing your GMB profile is crucial for several reasons. First, it improves your online presence, making your business easier to find and more attractive to potential customers. Second, it enhances your local search ranking. Google uses the information in your GMB profile to determine your ranking in local search results. Lastly, an optimized profile provides potential customers with valuable information about your business, helping them make informed decisions.
Adding Photos and Logos
Adding photos and logos to your GMB profile can significantly enhance its appeal. A logo helps with brand recognition, while photos give potential customers a glimpse into your business. You can include images of your products, services, staff, or premises. Ensure the photos are high-quality and accurately represent your business.
Managing and Responding to Reviews
Reviews are a powerful tool for attracting new customers. Many people rely on reviews to decide whether to patronize a business, so it's essential to manage and respond to your reviews. Thank customers for positive reviews and address any issues mentioned in negative reviews. This shows that you value customer feedback and are committed to resolving problems.
Utilizing the Posting Feature
GMB offers a feature that allows businesses to post updates directly to their profile. This can be an excellent way to share news, promotions, events, or updates with customers. These posts show up in search results related to your business, providing an easy way to communicate directly with your audience.
Keeping Business Information Up to Date
Lastly, always keep your business information up to date. If your business hours, address, or contact information change, update these details on your GMB profile as soon as possible. This ensures that customers always have the most accurate information.
In conclusion, optimizing your Google My Business profile is a powerful way to boost your online presence, improve your local search ranking, and provide valuable information to potential customers. By adding photos and logos, managing and responding to reviews, utilizing the posting feature, and keeping your business information up to date, you can make the most of this valuable tool.
Top 5 LLC Services to Register a Business
Here are five popular LLC services that can help you register your business before you register it on Google:
ZenBusiness is an LLC service that offers comprehensive solutions for registering your business. With their user-friendly platform, ZenBusiness guides you through the process of setting up your LLC and ensures compliance with all the necessary legal requirements. They assist you in preparing and filing the required documents, such as the Articles of Organization, with the appropriate state authorities. 
Additionally, ZenBusiness provides a registered agent service to help manage your legal and official correspondence, allowing you to focus on growing your business. Their reliable and efficient service makes them a valuable partner in getting your business registered on Google.
Swyft Filings is a trusted LLC service that plays a crucial role in the process of registering your business. They offer a streamlined approach to LLC formation, assisting you in preparing and filing the necessary paperwork. Swyft Filings ensures compliance with state-specific requirements and provides expert guidance throughout the entire registration process.
Their services include securing a registered agent, who acts as your official representative, and managing important legal documents. Swyft Filings' commitment to efficiency and accuracy makes them an excellent choice for entrepreneurs looking to register their businesses on Google.
Tailor Brands offers a unique set of services that are essential for successfully registering your business. They specialize in creating professional and visually appealing logos, websites, and other branding materials that will make your business stand out online.
With their intuitive design platform, Tailor Brands allows you to customize your brand assets to reflect your business's identity. By establishing a strong brand presence, you can enhance your visibility on Google and attract more customers. Tailor Brands' expertise in branding and design is a valuable asset when it comes to effectively registering your business on Google.
Northwest Registered Agent is a reputable LLC service that plays a crucial role in the process of registering your business. They offer reliable registered agent services, ensuring that your business has a designated representative to receive important legal and official correspondence.
Northwest Registered Agent also assists with the formation of your LLC by preparing and filing the necessary documents with state authorities. Their emphasis on privacy and compliance makes them a trusted partner in navigating the registration process and maintaining legal obligations while establishing your presence on Google.
Incfile is a reliable LLC service that offers comprehensive solutions to help you register your business. Their services include guiding you through the entire LLC formation process, from preparing and filing the required documents to providing ongoing support and compliance monitoring.
Incfile ensures that all legal formalities are met, including obtaining an Employer Identification Number (EIN) from the IRS. With its easy-to-use platform and knowledgeable support team, Incfile streamlines the registration process, making it convenient and efficient to establish your business presence on Google.
Each of these LLC services brings unique expertise and benefits, enabling businesses to establish a solid foundation for online visibility and success.
Understanding Google Business Features and Tools
Google My Business (GMB) provides a wealth of tools and features designed to help business owners manage their online presence and interact with their customers. Here's a breakdown of some of the most important features and tools:
Insights and Analytics
GMB provides Insights, a feature that offers analytics data about how and when customers are interacting with your business listing. This includes information such as:
How customers find your listing: This could be via direct search (they searched for your business name or address) or discovery search (they found your listing by searching for a category, product, or service).
Where customers find you on Google: This shows whether customers found your business through Google Search or Maps.
Customer actions: This reveals what customers do once they find your listing, such as visiting your website, requesting directions, or calling you.
Photo views: You can see how often your photos have been viewed compared to photos of businesses similar to yours.
These insights can help you understand your customers better and make more informed decisions about your business.
Google Ads Integration
GMB integrates smoothly with Google Ads, Google's online advertising platform. This allows you to create ads directly from your GMB dashboard. By linking your Google Ads account with your GMB account, you can use location extensions to show your ads with your address, a map of your location, or the distance to your business. This can significantly enhance the visibility of your ads and attract more local customers.
Messaging and Booking Features
GMB offers a messaging feature, which allows customers to send messages directly to your business through your listing. This can be a great way to provide quick customer service and answer any questions potential customers might have.
For businesses that operate on appointments, GMB also includes a booking feature. Businesses in certain categories can allow customers to book appointments directly from their GMB listing, making it easy for customers to schedule a service at their convenience.
By understanding and making the most of these features, you can optimize your GMB profile and make it a powerful tool for your business.
Maintaining Your Google My Business Account
Maintaining your Google My Business (GMB) account is as important as setting it up. Regular updates and engagement can help keep your business information accurate, boost your visibility on Google's platforms, and improve your relationship with customers. Here are some ways to effectively maintain your GMB account:
Regularly Checking and Updating Your Account
It's crucial to frequently check your GMB account to ensure all the information is up-to-date and accurate. If your business hours, contact information, or location change, make sure to update these details on your GMB profile promptly. This helps to provide accurate information to your customers and prevent any potential confusion or frustration.
Also, keep an eye on the "Questions & Answers" section, as potential customers may ask questions about your business there. Providing timely and helpful responses can enhance your business's reputation and help customers feel more connected to your business.
Responding to Customer Queries and Reviews
Engaging with customer queries and reviews is a key part of maintaining your GMB account. Regularly responding to reviews shows that you value customer feedback, whether it's positive or negative.
For positive reviews, a simple thank you can go a long way in fostering a good relationship with your customers. For negative reviews, address the issues raised professionally and show your willingness to resolve the problem. This demonstrates to customers and prospects alike that you care about customer satisfaction.
Posting Updates and Promotions
Google My Business allows you to post updates directly to your profile. This can be an effective way to communicate with your customers and keep them informed about what's happening in your business.
Regularly post updates about new products or services, special promotions, events, or changes to your business operations. Not only does this keep your customers informed, but it also keeps your business listing fresh and engaging, which could potentially improve your visibility in search results.
By doing these consistently, you can keep your business information accurate, build a strong online reputation, and foster a good relationship with your customers.
Benefits of Using Google My Business for Businesses
There are several benefits to using Google My Business:
Enhanced visibility: GMB increases your business's visibility on the world's most popular search engine and mapping service, making it easier for potential customers to find you.
Improved local search ranking: Google uses the information in your GMB profile to determine your ranking in local search results. A well-optimized profile can help your business appear in the 'Local 3-Pack' – the top three local business listings displayed on Google's first page.
Customer interaction: GMB provides a platform for businesses to interact with customers directly. You can respond to reviews, answer questions, and use the messaging feature to communicate with your customers.
Insights into customer behavior: GMB provides valuable insights about how customers find your business and what actions they take after finding your listing. This information can guide your marketing strategies and help you understand your customers better.
Free advertising: Essentially, a GMB profile acts as a free advertisement for your business on Google. You can showcase your products or services, share updates and promotions, and highlight what makes your business unique.
Conclusion
In conclusion, registering your business on Google through Google My Business (GMB) is crucial for establishing a strong online presence. It offers immense benefits to businesses of all sizes and sectors, allowing them to showcase their offerings to potential customers on Google Search and Maps. Regular updates and engagement on the GMB platform are key to maximizing its potential.
Additionally, utilizing LLC services like ZenBusiness can provide comprehensive support and guidance for businesses looking to establish themselves as a Limited Liability Company (LLC) and ensure legal compliance. By combining the power of GMB and professional LLC services, businesses can significantly boost their visibility, customer engagement, and overall growth in today's digital era.