(Last Updated On: November 29, 2023)
Our content is reader-supported. We may earn a commission if you make a purchase through one of our links.
Welcome to the world of business possibilities in Illinois! If you're thinking about starting a Limited Liability Company (LLC), you're in the right place. But before you jump in, let's talk about the money side of things. There are fees you need to pay when you apply, and you'll also need some money to keep your LLC running smoothly.
This guide is here to help you understand all the costs that come with forming an LLC in Illinois. And if you want some extra help, there are LLC services like ZenBusiness that can guide you through the paperwork and make sure you're doing everything correctly.
By getting the right information and assistance, you'll be all set to manage the expenses and all the little details that come with creating your own LLC in Illinois.
>> Get Started With ZenBusiness >>
What Is the Cost of Forming an LLC in Illinois?
The primary cost to form an LLC in Illinois is the online filing fee of $150 required for submitting your LLC's Articles of Organization to the Illinois Secretary of State.
Here's the LLC Cost Guide for all US States:
Illinois Foreign LLC Formation Costs
In case you possess an LLC that's already registered in a different state and intend to extend your business operations into Illinois, it is necessary to initiate the registration of your existing LLC as a foreign LLC in the state of Illinois.
The fee associated with the registration of a foreign LLC in Illinois amounts to $150. The procedure involves submitting an Application for Admission to Transact Business (Form LLC-45.5) to formally register the foreign LLC in the state of Illinois.
Annual Cost for LLCs in Illinois
After successfully establishing your LLC in Illinois, it's crucial to comprehend the ongoing yearly expenditures linked with upholding compliance and operational functions. While these expenses might differ based on your individual business requisites, there are numerous standard costs to factor in when outlining your LLC's annual budget in Illinois.
One such cost is the Annual Report, obligating LLCs in Illinois to submit this report to the Secretary of State's office, incurring a filing fee of $75. This report encompasses updated LLC details like address, managers, and members. Failing to meet the reporting deadline can lead to late penalties or even the dissolution of your LLC.
Moreover, Illinois mandates a registered agent who receives vital official and legal documents on the LLC's behalf. Opting for a registered agent for service comes with fees ranging from approximately $100 to $300 yearly. While some LLC proprietors choose to fulfill this role themselves, eliminating the expense, it requires their availability during business hours to receive legal paperwork.
How Much Does It Cost to Start an LLC in Illinois With the Best LLC Service?
ZenBusiness LLC Formation Cost
In Illinois, the initial expense for filing an LLC starts at $150 and can vary based on additional services. The standard processing timeframe is set at 2 – 3 weeks. Alternatively, for an additional fee of $50, expedited processing can be completed within 11 – 13 days, while a more accelerated option is available at $100 to rush the processing within 8 – 9 days.
ZenBusiness provides a selection of three pricing tiers catering to business formation services: Starter, Pro, and Premium.
Furthermore, ZenBusiness extends a complimentary year of Worry-Free Compliance with the acquisition of any plan.
>> Get Expert Assistance From ZenBusiness >>
Additional Costs When Starting an LLC in Illinois
Illinois LLC Name Costs
The expense for registering an Illinois business name is ($0). Selecting a name for your Limited Liability Company (LLC) comes with no financial burden. Approval of your chosen name for your Illinois LLC is included in the approval process of your Articles of Organization filing without any additional charges.
There might have been information circulating online suggesting the necessity of reserving an LLC name, but this isn't accurate for the majority of states. Typically, forming an LLC doesn't mandate a Name Reservation.
It's important to verify that your chosen LLC name aligns with the naming criteria set by Illinois and isn't already in use by another business entity.
Illinois Registered Agent Costs
When establishing your LLC in Illinois, you're required to appoint a registered agent, either incurring a fee of $0 or $125 per year. This agent is responsible for receiving legal documents and state communications for your LLC, necessitating a valid in-state street address and availability during business hours. While you can choose to be your own registered agent or enlist someone you know, there's no extra charge for this.
Alternatively, you have the option to employ a registered agent service, typically priced between $100 and $300 annually. Such services offer additional business benefits and privacy safeguards.
Opting for a registered agent service is advisable if you lack an in-state address or seek to keep your address confidential on public records, as certain companies can allow you to use their address for this purpose.
Illinois Operating Agreement Costs
There's no cost associated with obtaining an Illinois LLC Operating Agreement, which serves as a written contract outlining the arrangements among LLC Members. This document comprehensively covers aspects of ownership, management, and profit allocation within the LLC, and it's recommended for both Single-Member and Multi-Member LLCs to create and retain this agreement alongside their business records, providing each Member with a copy.
While numerous websites typically charge between $50 to $200 for such Operating Agreements, acquiring one for your LLC in Illinois comes at no expense.
Illinois EIN Cost
An EIN Number, also referred to as an Employer Identification Number (EIN) or Federal Employer Identification Number (FEIN), serves various purposes, such as income tax filing, setting up an LLC bank account, and employee recruitment if needed. Despite some websites charging fees for obtaining an EIN for your LLC, it can actually be acquired for free through the Internal Revenue Service (IRS) via a quick online filing process.
It's important to note that the EIN Application is the sole federal requirement, while other aspects of LLC management are conducted at the state level.
Illinois LLC Taxes
The range of annual costs for Illinois LLCs varies due to the numerous types of taxes that owners are responsible for. These taxes paid by LLC owners encompass.
Federal Income Taxes.
The IRS offers various options for tax treatment of your LLC. For Single-Member LLCs, the IRS treats them as Disregarded Entities, meaning the LLC doesn't file its own federal income tax return; instead, the owner files and pays taxes.
The taxation method depends on LLC ownership: if an individual owns it, it's taxed like a Sole Proprietorship; if owned by a company, it's taxed as a branch/division.
Multi-member LLCs are taxed as Partnerships. The LLC files a Partnership Return, issuing K-1s to owners who report their share of profits on personal returns.
Husband and Wife LLC Taxes
In some states, like community property states, husband and wife LLCs can file taxes as a Single-Member LLC (Qualified Joint Venture) or a Multi-Member LLC. Community property states allow this option; Illinois isn't one of them, so Qualified Joint Ventures aren't available there.
Electing Corporate Taxation
Apart from default statuses, an LLC can choose to be taxed as a Corporation: S-Corporation or C-Corporation.
To become an S-Corp, file Form 2553; this can help profitable businesses save on self-employment taxes. For C-Corp taxation, file Form 8832; it's less common and mostly for large employers seeking healthcare fringe benefit savings.
Illinois State Income Tax
Single-member LLCs in Illinois don't file a state return; the owner includes LLC profits/losses in a personal state return. Multi-member LLCs might need to file a state-level Partnership return, with owners reporting the LLC's profits/losses on personal returns. Certain industries/businesses face specific Illinois business taxes; an accountant's help is recommended.
Personal Property Replacement Tax
Illinois LLCs pay 1.5% of net income as Personal Property Replacement Tax to the Illinois Department of Revenue.
Illinois Tax ID Number
Illinois businesses should obtain a state-level Tax ID number. This can be done online via MyTax Illinois or by contacting the Illinois Department of Revenue.
Local Income Tax
Local municipality income taxes might apply to you or your LLC; consult an accountant and check with your local authorities.
Illinois Sales Tax
If you sell to Illinois consumers, you must collect sales and use tax and get a Sales and Use Tax license (seller's permit). Registration is available through MyTax Illinois. Variations of the term are used interchangeably.
Illinois LLC Payroll Taxes
Employing people in an Illinois LLC involves various payroll taxes: federal and state income tax withholding, Social Security and Medicare taxes, federal and state unemployment taxes, and local deductions. While you can handle it yourself, many opt for a payroll company or accountant due to the complexity and potential penalties.
>> Get Started With ZenBusiness >>
Illinois LLC Cost FAQs
How Much Does It Cost to Open an LLC in Illinois?
The initiation of an Illinois LLC demands a $150 fee, covering the one-time filing charge for the LLC Articles of Organization. There are no additional obligatory filing expenses for the establishment of your corporate entity within the state.
Certain Illinois LLCs might necessitate a business license contingent upon their industry and geographic location. The specific cost of local business permits can vary.
How Much Does an LLC in Illinois Cost Per Year?
Every Illinois LLC is required to make a payment of $75 annually for the purpose of the Annual Report. These fees designated for the state are remitted to the Secretary of State, constituting the sole obligatory yearly charge imposed by the state. Adherence to the requirement of submitting Annual Reports each year is essential to maintain the LLC's favorable standing.
Should you opt for the services of a registered agent, an annual subscription fee of approximately $125 will be incumbent on you each year.
Certain LLCs operating in Illinois might find it necessary to obtain a business license, contingent upon factors such as the industry in which they operate and their geographical location. To ascertain whether there are any yearly renewal fees associated with the business permit, it is advised to consult the local municipality.
Should I Hire an LLC Formation Service?
Engaging a professional service firm to establish your Illinois LLC isn't obligatory. You retain the option to personally undertake the LLC formation procedures if you so desire.
For a smoother process and precise submission of your LLC documents, we recommend looking into ZenBusiness. Renowned for excellent customer support, they offer free registered agent services for the first year. They also provide an Operating Agreement and aid with Annual Report submissions.
Conclusion
In conclusion, establishing an LLC in Illinois requires a comprehensive examination of associated costs, including filing fees, registered agent charges, and potential legal or consultancy expenses, despite the state's business-friendly regulations and economic opportunities. LLC services like ZenBusiness provide various plans to simplify the LLC formation process.
Entrepreneurs should weigh these financial considerations against Illinois' strong legal framework and commercial reputation to decide if forming an LLC aligns with their business goals and finances.
Related Articles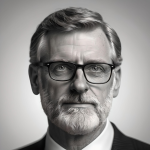 Dr. Alexander Sterling, Esq, a distinguished legal scholar with a business law degree and a Doctor of Juridical Science, is a leading expert in business registration and diverse business departments. Renowned for his academic excellence and practical insights, Dr. Sterling guides businesses through legal complexities, offering invaluable expertise in compliance, corporate governance, and registration processes.
As an accomplished author, his forthcoming book is anticipated to be a comprehensive guide for navigating the dynamic intersection of law and business, providing clarity and practical wisdom for entrepreneurs and legal professionals alike. With a commitment to legal excellence, Dr. Alexander Sterling, Esq, is a trusted authority dedicated to empowering businesses within the ever-evolving legal landscape.