(Last Updated On: November 29, 2023)
Our content is reader-supported. We may earn a commission if you make a purchase through one of our links.
Embarking on the journey to establish an LLC in Oklahoma involves more than just the fundamental filing procedures. Contrary to misconceptions, the process doesn't have to be financially daunting.
In this article, we'll explore the comprehensive costs associated with forming an LLC in Oklahoma and reveal strategic avenues, like leveraging LLC services such as ZenBusiness, that offer shrewd opportunities for minimizing expenses while navigating the intricacies of the process.
>> Get Started With ZenBusiness >>
What Is the Cost of Forming an LLC in Oklahoma?
The primary cost to form an LLC in Oklahoma is the $100 charge, which covers the online submission of your LLC's Articles of Organization to the Oklahoma Secretary of State.
Here's the LLC Cost Guide for all US States:
Oklahoma Foreign LLC Formation Costs
In case you possess an existing LLC that's already registered in a different state and you intend to broaden your business operations into Oklahoma, the requirement is to enroll your LLC as a foreign LLC in the state.
The fee associated with the registration of a foreign LLC in Oklahoma amounts to $300. The procedure for registering a foreign LLC in Oklahoma involves submitting an Application for Registration (Form 0081).
Annual Cost for LLCs in Oklahoma
When overseeing the financial aspects of your Limited Liability Company (LLC) in Oklahoma, it's vital to account for the continuous expenses associated with its upkeep. Having a clear understanding of these costs is crucial for effective budgeting and ensuring the long-term financial well-being of your LLC.
The key ongoing fees for an Oklahoma LLC encompass the Annual Certificate, necessitating a yearly submission with a fee of $25, and the registered agent Fee, which obligates LLCs to have a registered agent; opting for a third-party service could result in an annual expenditure of $100 – $300.
Considering these persistent financial commitments when structuring your LLC's budget in Oklahoma empowers you to make well-informed decisions and sustain your LLC's financial vitality.
How Much Does It Cost to Start an LLC in Oklahoma With the Best LLC Service?
ZenBusiness LLC Formation Cost
The initial fee for establishing an LLC in Oklahoma is $100, which serves as the foundational cost before potential increments. Regarding processing timelines, the standard duration is set at 2 to 3 weeks. However, for those seeking a quicker processing option, there's an expedited alternative taking 3 to 5 days at an additional fee of $50 or a more accelerated route spanning 1 to 2 days for $100.
ZenBusiness introduces a trio of pricing options for their suite of LLC formation services, each categorized as Starter, Pro, and Premium.
Starter plan: This is an optimal route catering to fundamental business formation requisites, demanding no monetary outlay apart from associated state fees.
Pro plan: This encompasses an expanded array of features, including expedited filing and registered agent service, for a fee of $199, supplemented by state fees.
Premium plan: The zenith of inclusivity is represented by the, which not only inherits all attributes from the Pro plan but also integrates unlimited Worry-Free Compliance support, a resource dedicated to assisting businesses in upholding compliance with both state and federal regulations. The Premium plan carries a price tag of $349 in conjunction with state fees.
ZenBusiness enhances the appeal by bundling in a complimentary year of Worry-Free Compliance with the selection of any of their available plans.
>> Get Expert Assistance From ZenBusiness >>
Additional Costs When Starting an LLC in Oklahoma
Oklahoma LLC Name Costs
Selecting a name for your Limited Liability Company (LLC) doesn't entail any expenses. The approval of your chosen Oklahoma LLC Name is included when your Articles of Organization submission is sanctioned by the state without any additional charges.
There might be information circulating online that suggests the necessity of LLC Name Reservations. However, this is generally not accurate in most states. The majority of states do not mandate a Name Reservation as a prerequisite for LLC formation. In Oklahoma, initiating your LLC doesn't demand any payment for a Name Reservation fee.
Oklahoma Registered Agent Costs
The Oklahoma registered agent Fee (ranging from $0 to $125 per year) pertains to the requirement in Oklahoma law that mandates the appointment of a registered agent during the formation of your LLC.
An Oklahoma registered agent can be an individual or a company designated to receive legal documents and official notifications on behalf of your LLC. This agent must possess a physical address within the state and be generally accessible during regular business hours.
Should you decide to serve as your own registered agent or have a trusted associate assume this role, there will be no extra charges incurred.
Alternatively, you have the opportunity to enlist the services of a registered agent provider, which would entail an annual cost ranging from $100 to $300. It's worth noting that such companies offer additional beneficial business services and can contribute to safeguarding your privacy.
Opting for a registered agent service is advisable under certain circumstances:
If you lack an address within the state (as Oklahoma law necessitates registered agents to maintain a physical in-state address)
If you wish to maintain the confidentiality of your address (depending on the chosen service provider, it might be possible to use their address to keep your own private)
Oklahoma Operating Agreement Costs
In Oklahoma, an LLC Operating Agreement serves as a written agreement among its members, outlining crucial aspects such as ownership, management structure, and profit distribution. This document is essential for both Single-Member LLCs and Multi-Member LLCs. It should be created, retained within the business records, and furnished to each member.
While many online platforms typically impose charges ranging from $50 to $200 for an Oklahoma LLC Operating Agreement, it's important to note that there's no associated cost for this document.
Oklahoma EIN Cost
Obtaining an EIN Number, also known as an Employer Identification Number (EIN) or Federal Employer Identification Number (FEIN), for your LLC is essential for tasks such as income tax filing, opening a business bank account, and potential employee hiring. While certain websites might impose fees for this service, it's worth noting that you can obtain an EIN for your LLC at no cost.
The Internal Revenue Service (IRS) provides a simple online filing process that takes just a few minutes to complete without incurring any charges.
>> Use ZenBusiness >>
Oklahoma LLC Taxes
The range of annual expenses for Oklahoma LLC owners varies significantly due to the assortment of taxes they're obligated to pay. A few examples of these taxes encompass:
Federal Income Taxes
When it comes to your Limited Liability Company (LLC) and federal income taxes, the Internal Revenue Service (IRS) offers various treatment options.
Single-member LLCs are treated as Disregarded Entities by default, meaning the IRS doesn't expect the LLC to file its federal income tax return separately. Instead, the owner of the LLC files the return and pays the taxes. The taxation method depends on the owner's identity: an individual owner leads to taxation similar to a Sole Proprietorship, while corporate ownership results in taxation akin to a branch of the parent company.
For Multi-Member LLCs, the default tax status resembles that of a Partnership. The LLC must file a 1065 Partnership Return and provide a Schedule K-1 to owners detailing their share of profits. This profit share is then reported on owners' personal income tax returns (Form 1040).
In the case of a Husband and Wife LLC, some states allow them to choose between filing as a Single-Member LLC (Qualified Joint Venture) or a Multi-Member LLC. However, this option might not be available in all states.
Additionally, an LLC can elect to be taxed as a Corporation instead of the default status. This choice involves two types of corporate elections: S-Corporation and C-Corporation.
For an S-Corporation election, the LLC files Form 2553 with the IRS, potentially reducing self-employment taxes for businesses with established profits. However, such an election should be made after consulting with an accountant and ensuring the business's stability.
The C-Corporation election, accomplished through Form 8832, is less common and can benefit larger employers with healthcare fringe benefits savings. Nevertheless, most LLC owners don't opt for this tax status change.
Oklahoma State Income Tax
In Oklahoma, the approach to state income taxes differs based on the type of LLC.
For Single-Member LLCs, the LLC itself doesn't typically file a state-level return, while the owner includes the LLC's profits or losses in their personal state-level return.
Multi-member LLCs might need to file a state-level Partnership return, with owners also reporting the LLC's financial outcomes on their personal state-level returns.
Specific industries and business types might be subject to other Oklahoma business taxes, making it advisable to engage an accountant for tax preparation and filing.
Local Income Tax
LLC owners in Oklahoma might need to address local income taxes at the municipal level. This could entail filing and paying taxes to local entities such as towns, cities, or counties. Enlisting the assistance of an accountant is recommended for accurate preparation and filing. Checking with the relevant local authorities about specific requirements is also advisable.
Oklahoma Sales Tax
Selling products to consumers in Oklahoma could necessitate the collection of sales tax and obtaining a Seller's Permit. This permit, available through the Oklahoma Tax Commission (OTC) using OKTap, enables the collection of sales tax on retail transactions within the state. Synonymous terms for the permit include resale license, wholesale license, and sales tax permit/license.
Further details about Oklahoma sales tax can be accessed through OTC resources, and questions about the necessity of a Seller's Permit can be directed to the Oklahoma Tax Commission.
Oklahoma LLC Payroll Taxes
For Oklahoma LLCs with employees, the responsibility of submitting payroll taxes arises. This includes a range of taxes and filings like federal and state income tax withholdings, Social Security tax, Medicare tax, and various unemployment taxes. Managing payroll taxes requires setting up payroll, withholding taxes, and submitting filings to appropriate agencies.
Due to the complexity, many opt to hire payroll companies or consult accountants to ensure accurate calculations and compliance and to avoid potential penalties and fines.
>> Get Started With ZenBusiness >>
Oklahoma LLC Cost FAQs
How Much Does It Cost to Open an LLC in Oklahoma?
The initial expense of $100 covers the filing fee for the Oklahoma LLC Articles of Organization, a one-time payment. Additionally, the requirement for a business license in Oklahoma is contingent upon your industry and LLC's location, with costs for local permits differing.
Furthermore, based on your LLC's operations, the necessity of obtaining business insurance, like liability coverage or specialized policies, might arise.
How Much Does an LLC in Oklahoma Cost Per Year?
Each year, all Oklahoma LLCs are obligated to remit $25 for the Annual Certificate, directed to the Secretary of State, serving as the sole essential annual state fee – sometimes referred to as the Oklahoma Annual Report fee – to ensure the active status of your LLC.
For those who've enlisted a registered agent service, an annual subscription fee of approximately $125 is typically required.
The necessity for an Oklahoma business license hinges on your industry and your LLC's location. To determine potential annual renewal fees for the business permit, it's advisable to consult your municipality.
Should I Hire an LLC Formation Service?
While it's not obligatory to enlist a professional service for creating your Oklahoma LLC, you have the option to establish the LLC on your own. Nevertheless, for a quicker and more accurate filing process, it's advised to consider ZenBusiness.
Renowned for their top-notch customer support, they even provide free registered agent services for the first year. Additionally, they extend other beneficial services, including an Operating Agreement and assistance with Annual Certificate submission.
Conclusion
In conclusion, establishing an LLC in Oklahoma entails more than just the upfront filing expenses. Beyond the initial costs, this process entails navigating documentation requirements, engaging registered agents, and addressing critical factors such as operating agreements and obtaining an EIN. Skillful financial oversight across these domains is of utmost importance, a role that adept LLC services like ZenBusiness excel in.
Armed with insights into these intricate financial aspects and bolstered by the guidance of ZenBusiness, prospective entrepreneurs can initiate their Oklahoma LLC journey with assurance.
Related Articles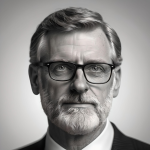 Dr. Alexander Sterling, Esq, a distinguished legal scholar with a business law degree and a Doctor of Juridical Science, is a leading expert in business registration and diverse business departments. Renowned for his academic excellence and practical insights, Dr. Sterling guides businesses through legal complexities, offering invaluable expertise in compliance, corporate governance, and registration processes.
As an accomplished author, his forthcoming book is anticipated to be a comprehensive guide for navigating the dynamic intersection of law and business, providing clarity and practical wisdom for entrepreneurs and legal professionals alike. With a commitment to legal excellence, Dr. Alexander Sterling, Esq, is a trusted authority dedicated to empowering businesses within the ever-evolving legal landscape.