(Last Updated On: November 29, 2023)
Our content is reader-supported. We may earn a commission if you make a purchase through one of our links.
Navigating the path to entrepreneurship often involves making strategic financial decisions. If you're considering forming an LLC in Tennessee, it's crucial to understand the costs involved beyond the mere filing of paperwork. While the prospect might seem daunting at first, rest assured that with the right guidance and resources, the process can be more cost-effective than you might expect.
In this article, we'll delve into the various expenses associated with establishing an LLC in Tennessee and highlight valuable services like ZenBusiness that can not only streamline the process but also help you make informed choices to optimize cost savings.
Whether you're a seasoned entrepreneur or venturing into business ownership for the first time, our insights will equip you with the knowledge needed to navigate the financial aspects of forming an LLC in the Volunteer State.
>> Get Started With ZenBusiness >>
What Is the Cost of Forming an LLC in Tennessee?
The primary cost to form an LLC in Tennessee involves a fee of $300 or more, which covers the online filing of your LLC's Articles of Organization through the Tennessee Secretary of State.
Here's the LLC Cost Guide for all US States:
Tennessee Foreign LLC Formation Costs
In case you possess an existing LLC registered in a different state and are considering extending your business operations to Tennessee, it's necessary to enroll your LLC as a foreign entity within the state. This entails a registration process for foreign LLCs in Tennessee.
The associated fee for registering a foreign LLC in Tennessee is $50 per member, with a floor limit of $300 and an upper cap of $3,000. You can effectuate the registration of a foreign LLC in Tennessee by submitting an Application for Certificate of Authority (Form SS-4233).
Annual Cost for LLCs in Tennessee
To maintain a Tennessee LLC's good standing, it's crucial to account for various recurring compliance expenses. These include filing an Annual Report annually, incurring a fee of $50 per member or a minimum of $300 to a maximum of $3,000.
Additionally, there's an Annual Franchise and Excise Tax obligation, with the Franchise Tax starting at $100 and is calculated based on the LLC's net worth or tangible property, accompanied by a 6.5% Excise Tax on the domestic taxable income.
Furthermore, renewing assumed name registrations every five years requires a fee of $20, and designating a registered agent, typically costing between $100 to $300 per year through a registered agent service, is obligatory.
By planning for these expenses, you can effectively ensure the continuous compliance and good standing of your Tennessee LLC.
How Much Does It Cost to Start an LLC in Tennessee With the Best LLC Service?
ZenBusiness LLC Formation Cost
The initial cost for submitting an LLC application in Tennessee starts at $300 and can vary depending on specific requirements. Regarding processing times, the standard period is 2 – 3 weeks. For an accelerated process, an expedited option of 4 – 6 days is available at an additional fee of $50. Alternatively, a rush processing service requiring 1 – 2 days is offered at a premium of $100.
ZenBusiness provides three pricing options for their business formation services: Starter, Pro, and Premium.
Furthermore, ZenBusiness includes a complimentary year of Worry-Free Compliance with the purchase of any of the plans.
>> Get Expert Assistance From ZenBusiness >>
Additional Costs When Starting an LLC in Tennessee
Tennessee LLC Name Costs
Selecting a name for your Limited Liability Company (LLC) does not come with a price tag. Approval of your chosen Tennessee LLC name occurs at no additional expense upon the state's approval of your Articles of Organization filing. Despite online information suggesting mandatory LLC Name Reservations, this is largely inaccurate for the majority of states, as Name Reservations are not typically obligatory for LLC formation.
However, if you wish to secure your desired name before forming the LLC, you can do so by submitting an Application for Reservation of Name (Form SS-9425) and remitting a $20 filing fee. This allows you to reserve the name for up to four months before officially establishing your LLC.
Tennessee Registered Agent Costs
Tennessee mandates the appointment of a registered agent during LLC formation, with the cost varying between $0 if you serve as your own agent or $125 per year. Adding a registered agent's details to your Articles of Organization doesn't incur extra fees.
A Tennessee registered agent is responsible for receiving legal documents and state notifications for your LLC. They must possess a physical in-state address and be available during business hours.
Opting to act as your own registered agent or designating someone you know doesn't involve additional charges. Nonetheless, you have the choice to enlist a registered agent service, typically costing $100 to $300 annually. These services often provide supplementary business assistance and privacy protection.
Engaging a registered agent service becomes beneficial when you lack a state address or wish to shield your personal address from public records, which some companies offer by using their address.
Tennessee Operating Agreement Costs
There's no fee for a Tennessee LLC Operating Agreement, which serves as a written contract outlining ownership, management, and profit distribution among LLC Members. Both Single-Member and Multi-Member LLCs should create and retain this agreement within their business records, providing copies to each Member.
While many platforms typically charge $50 to $200 for such agreements, there's no associated cost in Tennessee.
Tennessee EIN Cost
Obtaining an EIN Number for your LLC, also referred to as an Employer Identification Number (EIN), Federal Tax Identification Number, or Federal Employer Identification Number (FEIN), comes without any charge. This unique identifier is crucial for filing income taxes, establishing an LLC bank account, and hiring employees, if necessary.
While various online platforms may impose service fees for EIN acquisition, it can actually be obtained for free. The Internal Revenue Service (IRS) website allows you to secure an EIN for your LLC at no cost, and the online filing process can be completed swiftly within a matter of minutes.
Tennessee LLC Taxes
The annual expenses for Tennessee LLC owners can differ significantly due to the various types of taxes they're required to settle. A few examples of these taxes encompass:
Federal Income Taxes
When it comes to federal income taxes, the Internal Revenue Service (IRS) offers various treatment options for your Limited Liability Company (LLC). For Single-Member LLCs, the IRS designates them as Disregarded Entities, meaning the LLC itself isn't required to file a separate federal income tax return.
Instead, the owner of the Single-Member LLC reports the income and pays the taxes on their personal tax return. The taxation method depends on whether the LLC is owned by an individual or another company.
Multi-Member LLC Taxes
If your LLC has multiple owners, it's classified and taxed as a Partnership by default. In this scenario, the LLC needs to file a specific tax return known as Form 1065, which outlines the partnership's income and deductions.
Additionally, the LLC issues a Schedule K-1 to each owner, indicating their share of profits and losses. Owners then include this information on their personal tax returns.
Husband and Wife LLC Taxes
In some states, a married couple who operates an LLC together, colloquially referred to as a husband and wife LLC, has the option to be treated as a Single-Member LLC for tax purposes. However, this option is typically only available in community property states and isn't applicable in all jurisdictions.
Electing Corporate Taxation
Beyond the default options, an LLC can choose to be taxed as a Corporation. There are two types of corporate elections: S-Corporation and C-Corporation. The former can lead to self-employment tax savings for established businesses. The latter, being taxed as a C-Corp, is less common and usually not favored by most LLC owners.
Tennessee State Income Tax
Tennessee is one of the states that does not impose a personal state income tax. As a result, individual residents and LLCs registered in Tennessee are not required to file a state income tax return.
Tennessee Business Tax
In Tennessee, businesses are subject to the Business Tax, which is calculated based on factors such as the LLC's annual gross receipts, primary business activity, and whether the LLC operates as a retailer or wholesaler. The amount owed varies, but there's a minimum annual payment.
Tennessee Franchise & Excise Taxes
Tennessee levies both Franchise and Excise Taxes on businesses. The Franchise Tax is assessed based on the net worth or book value of tangible property owned or used within the state. The Excise Tax is calculated based on the LLC's net earnings. Both taxes have varying payment amounts, with the Franchise Tax having a specified minimum payment.
Local Income Tax for Tennessee LLCs
Depending on the specific municipality, LLCs and individuals in Tennessee might have local income tax obligations. It's advisable to seek professional assistance and consult local authorities to understand and fulfill these requirements.
Tennessee Sales Tax
For LLCs engaged in selling products to consumers within Tennessee, the collection of sales tax is often required. Acquiring a Seller's Permit is essential for this purpose. This permit, also known as a resale or sales tax permit, authorizes the LLC to collect and remit sales tax to the state.
Tennessee LLC Payroll Taxes
If your Tennessee LLC has employees, you're responsible for payroll taxes, which encompass federal income tax withholding, Social Security tax, Medicare tax, federal and state unemployment taxes, and any applicable local deductions. While Tennessee lacks a state income tax, federal withholding requirements still apply.
Due to the intricacies of payroll tax calculations, many LLCs opt to enlist the assistance of a payroll service provider or an accountant with expertise in this area.
>> Get Started With ZenBusiness >>
Tennessee LLC Cost FAQs
How Much Does It Cost to Open an LLC in Tennessee?
The initiation of a Tennessee LLC requires a $300 payment, covering the sole filing fee for the LLC's Articles of Organization. Furthermore, the necessity of a business license for your LLC in Tennessee is contingent on your industry and geographical location. The expenses tied to local business permits differ, and the requirement for business insurance may also arise, contingent on the nature of your LLC's activities.
How Much Does an LLC in Tennessee Cost Per Year?
Each year, every Tennessee LLC must allocate $300 for the Annual Report, a state-imposed charge submitted to the Secretary of State. This is the solitary obligatory annual fee in the state, and consistent payment is imperative to maintain the LLC's favorable status. If you've enlisted a registered agent service, an annual subscription fee of approximately $125 is part of the financial commitment.
Depending on the nature of your industry and your LLC's location, the necessity of a business license varies, and it's recommended to consult with your local authorities to discern any annual renewal fees connected to the business permit.
Should I Hire an LLC Formation Service?
You have the option to independently establish your Tennessee LLC without a professional service, incurring only the state filing fee. Alternatively, for efficiency and accurate filing, ZenBusiness is suggested, offering top-notch customer service, complimentary 1st-year registered agent services, and additional features such as an Operating Agreement and Annual Report filing.
Conclusion
To conclude, delving into the process of establishing an LLC in Tennessee uncovers a nuanced financial landscape that reaches far beyond the initial registration fee. This journey involves navigating essential paperwork, engaging registered agents, and tending to critical components such as operating agreements and obtaining an EIN.
Skillful financial navigation within these realms holds utmost significance, and this is precisely where the proficiency of LLC services like ZenBusiness becomes evident.
Armed with insights into these diverse costs and empowered by the guidance of ZenBusiness, prospective business proprietors can confidently embark on their Tennessee LLC endeavor.
Related Articles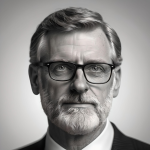 Dr. Alexander Sterling, Esq, a distinguished legal scholar with a business law degree and a Doctor of Juridical Science, is a leading expert in business registration and diverse business departments. Renowned for his academic excellence and practical insights, Dr. Sterling guides businesses through legal complexities, offering invaluable expertise in compliance, corporate governance, and registration processes.
As an accomplished author, his forthcoming book is anticipated to be a comprehensive guide for navigating the dynamic intersection of law and business, providing clarity and practical wisdom for entrepreneurs and legal professionals alike. With a commitment to legal excellence, Dr. Alexander Sterling, Esq, is a trusted authority dedicated to empowering businesses within the ever-evolving legal landscape.