(Last Updated On: November 15, 2023)
Our content is reader-supported. We may earn a commission if you make a purchase through one of our links.
According to the National Women's Business Council, there were 11.6 million women-owned businesses in the US in 2018. These businesses employed nearly 9 million people and generated $1.8 trillion in revenue.
There are many factors to consider when starting a business, such as business costs and accessibility. The most important one is choosing an industry you are passionate about and have some knowledge or expertise in.
Many business ideas and industries are suitable for you. One option is to start a business from home, which can be done by creating an online store. For those who want to get out of the house, this might include opening a retail store, amongst other things.
With that being said, here are the top small business ideas for women.
What Are the Top 15 Business Ideas for Women?
Blogging
Daycare services
Travel agency
Interior designing
Public relations consulting
Esthetician services
Organization services
Social media managing
Teaching music
Bookkeeping services
Voice acting
IT Consulting services
Transcription services
Bakery business
Antique or thrift shop business
1. Blogging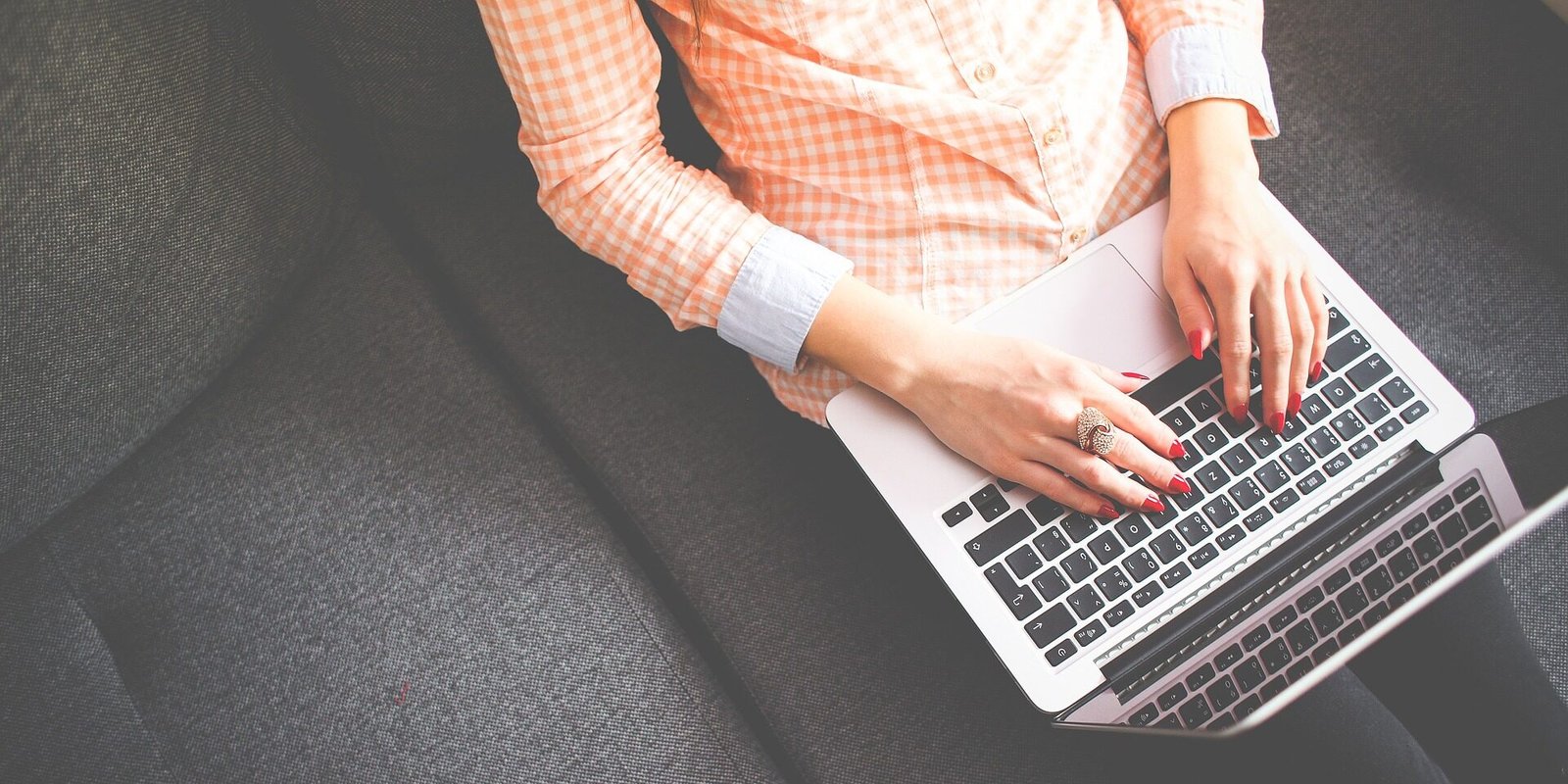 Blogging is one of the best business ideas for women at home. It's relatively easy to start, and you can do it from anywhere in the world. There are various ways to earn through blogging, such as Google ads, affiliate marketing, sponsorships, and so on.
As a woman, you have a lot to offer when starting a blogging business. You can provide a unique perspective on a variety of topics, which can appeal to a wide range of readers. You can also connect with other women bloggers and build a strong network. Plus, you can use your platform to empower and inspire other women, which can make a significant impact in the blogging world.
2. Daycare Services
If you are good with children, then why not join the daycare industry? As a woman, you understand the unique needs of other women and can provide a supportive environment for them. Plus, you likely have extensive experience in child care and can provide high-quality care.
Moreover, you can be flexible with your schedule to accommodate the needs of working mothers. Also, starting your own daycare business allows you to be your boss and set your hours.
Learning how to finance your small business and obtaining the necessary licenses and permits are vital. Once you have the essential information and resources, you can begin setting up your daycare business.
3. Travel Agency
Becoming a travel agent gives you the unique opportunity to set your own hours. You can work from home, which can be a great perk. Not to mention, you can also take advantage of opportunities to travel and see the world while helping others do the same.
Travel agents must be organized, detail-oriented, and passionate about helping others plan their dream vacations. They should also be knowledgeable about different cultures and destinations and be able to work with various clients to find the best travel options to meet their needs and budget.
4. Interior Designing
One of the best business ideas for women is opening an interior designing business. More and more people are looking to hire interior designers to help them create unique and stylish homes. With the rise of the internet and social media, marketing your business and reaching potential clients has become a lot easier.
As an interior designer, you can offer your clients a wide range of services, from helping them select furniture and fabrics to designing custom pieces and entire rooms. If you are creative, have a passion for design, and are good at working with people, then starting your own business as an interior designer may be the perfect career for you.
5. Public Relations Consulting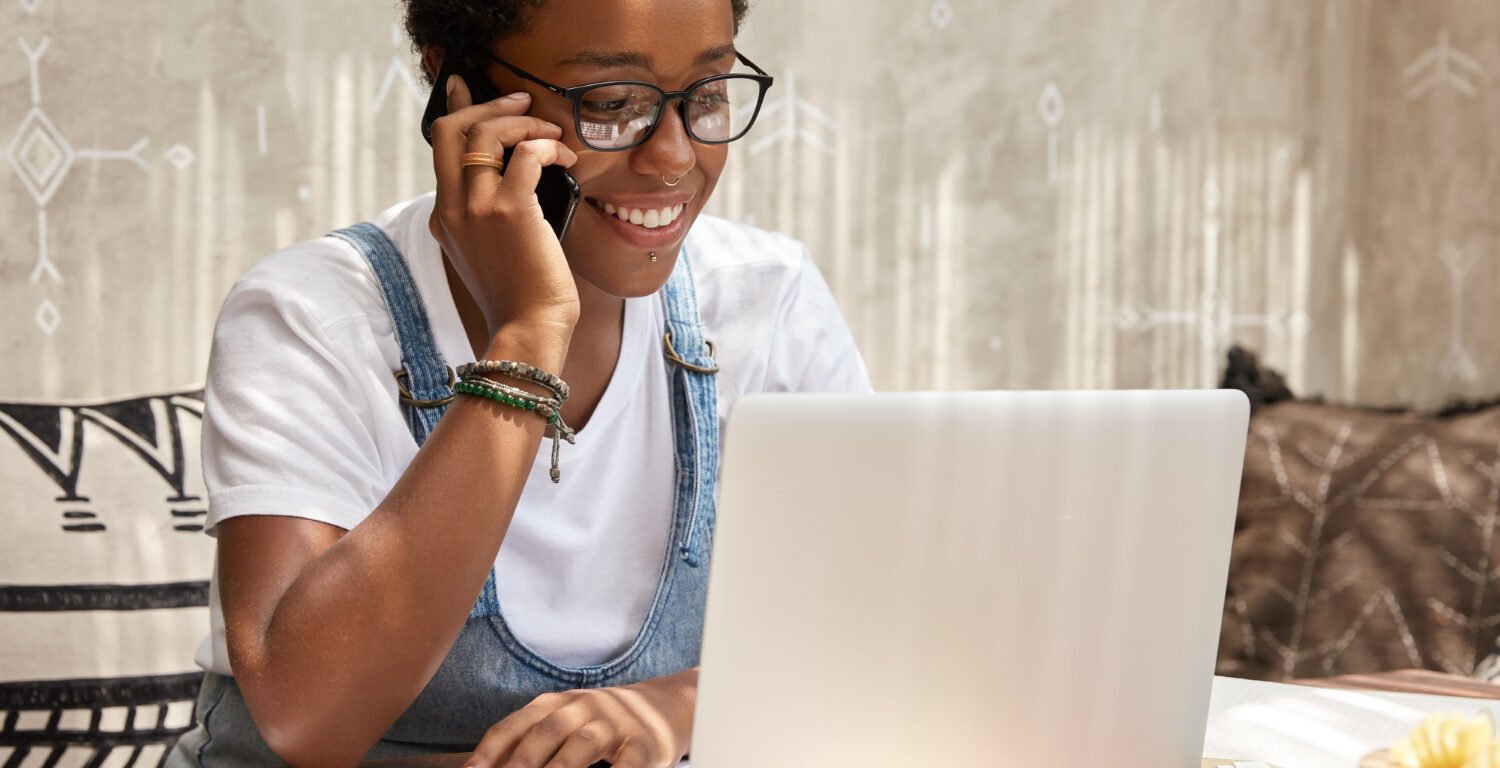 One of the best business ideas for women with good communication skills is public relations consulting. However, opening a public relations consultancy is overlooked regardless of its potential. First and foremost, women are natural communicators and very good at networking. This gives them an advantage in building relationships with all sorts of clients.
Additionally, women are detail-oriented and organized, two critical skills required in public relations. Finally, oftentimes, women are underestimated in the business world. Therefore, they have to work harder to prove themselves, which can lead to higher success in the public relations industry.
6. Esthetician Services
Starting a small business as an esthetician is quite a lucrative career. More women are opting for this career as the demand for these services is growing.
As an esthetician, you can be your own boss, while helping others feel and look their best. Some things that an esthetician will need to start their business include a professional space to work from and the necessary supplies and equipment.
To start your career as an esthetician, you need to obtain a cosmetology license. This generally includes completing a vocational school's cosmetology program and passing a state-administered examination. Estheticians can start their own small businesses once they receive a cosmetology license.
7. Organization Services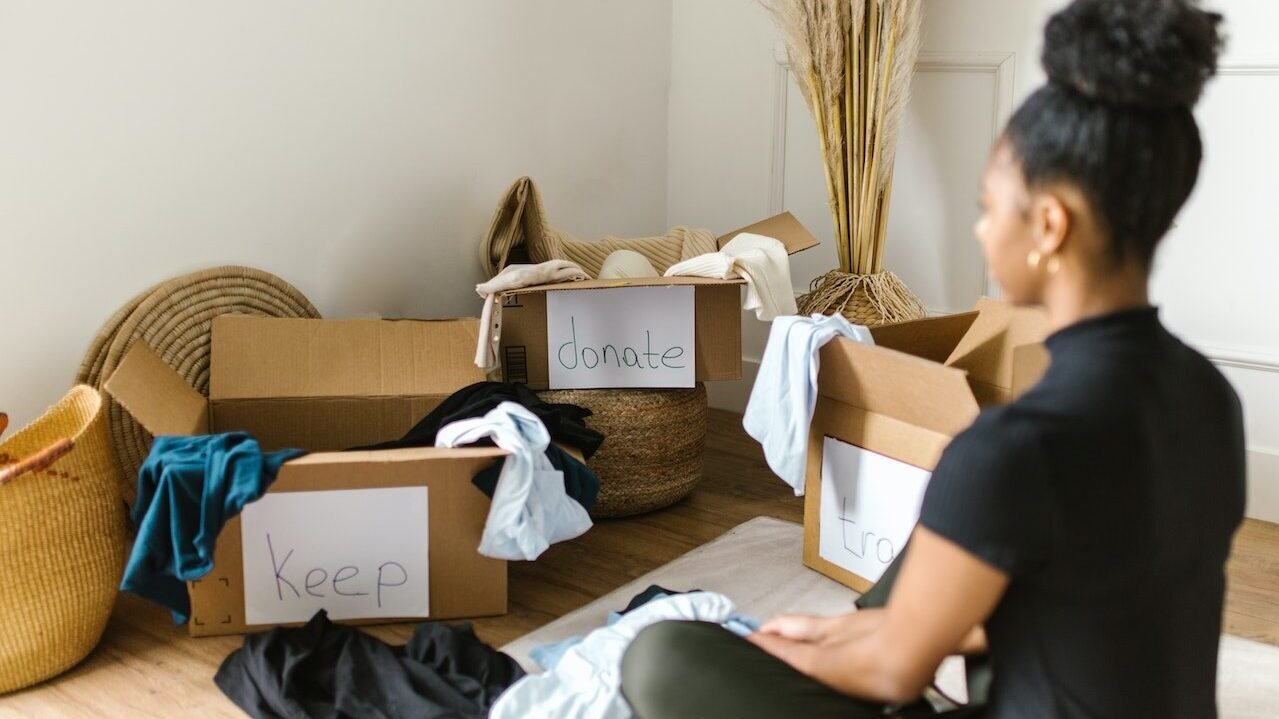 As an organization expert, Marie Kondo has helped countless people declutter and streamline their homes. Her unique approach to tidying up has inspired a whole movement of people passionate about living a more organized life.
One of the best small business ideas for women is to venture into the organization industry. If you love organizing things around your home, then this could be the career for you. Following Kondo's methods could be a helpful way to get started and offer your services as an organization expert.
You will be able to help other women achieve their goals and get their lives in order. There are a few things you will need to do to get started. First, you will need to find a niche market in which you can specialize.
It can be anything from organizing closets to helping women with their finance. After picking your niche, the planning and execution are the same for any business.
8. Social Media Managing
Becoming a social media manager is one of the best business ideas for women at home. All you need is a good internet connection, your smartphone, and a laptop.
As a social media manager, you will create and manage a company's social media accounts. This also includes creating content, engaging with followers, and monitoring analytics. You should understand social media platforms and how to use them to reach a target audience.
9. Teaching Music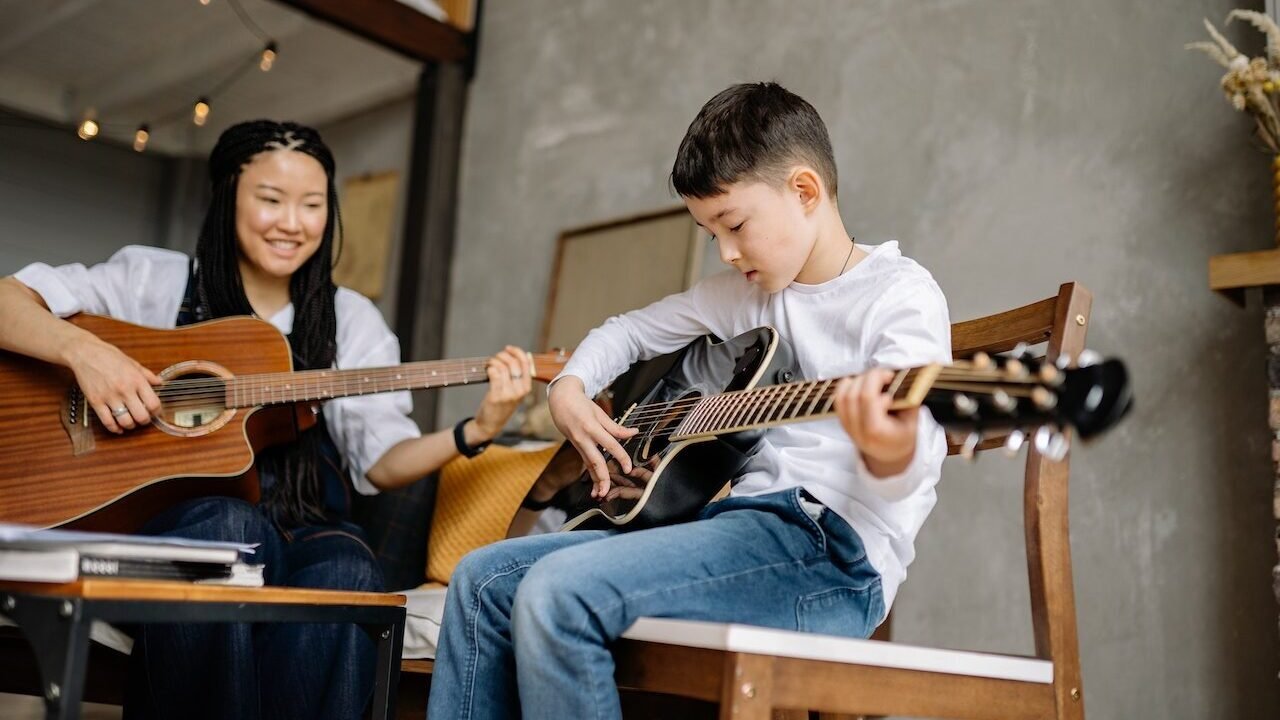 If you know how to play one or multiple musical instruments, you can use your expertise to teach others. Your clients could be anyone from children to adults. This is one of the best business ideas for women who love music.
10. Bookkeeping Services
Starting a bookkeeping business as a woman can be a great way to earn a living while helping other businesses stay organized and financially healthy. As a bookkeeper, you will keep track of a company's financial transactions, including income, expenses, and assets. In this field, there are many opportunities for growth and advancement.
To be successful in this field, you will need to be detail-oriented, highly organized, and good with numbers. You will also need to work independently and be comfortable using accounting software.
11. Voice Acting
Starting a business as a voice actress can be a great way to get into the industry and make a name for yourself. You'll have to showcase your range and versatility as a voice actress and have a strong marketing strategy to get your name out there.
There are many opportunities for voice actresses, from commercials to cartoons to audiobooks. You can use your voice to bring characters to life and make a great living doing it. The key to success is to get started and build a strong portfolio of your work.
12. IT Consulting Services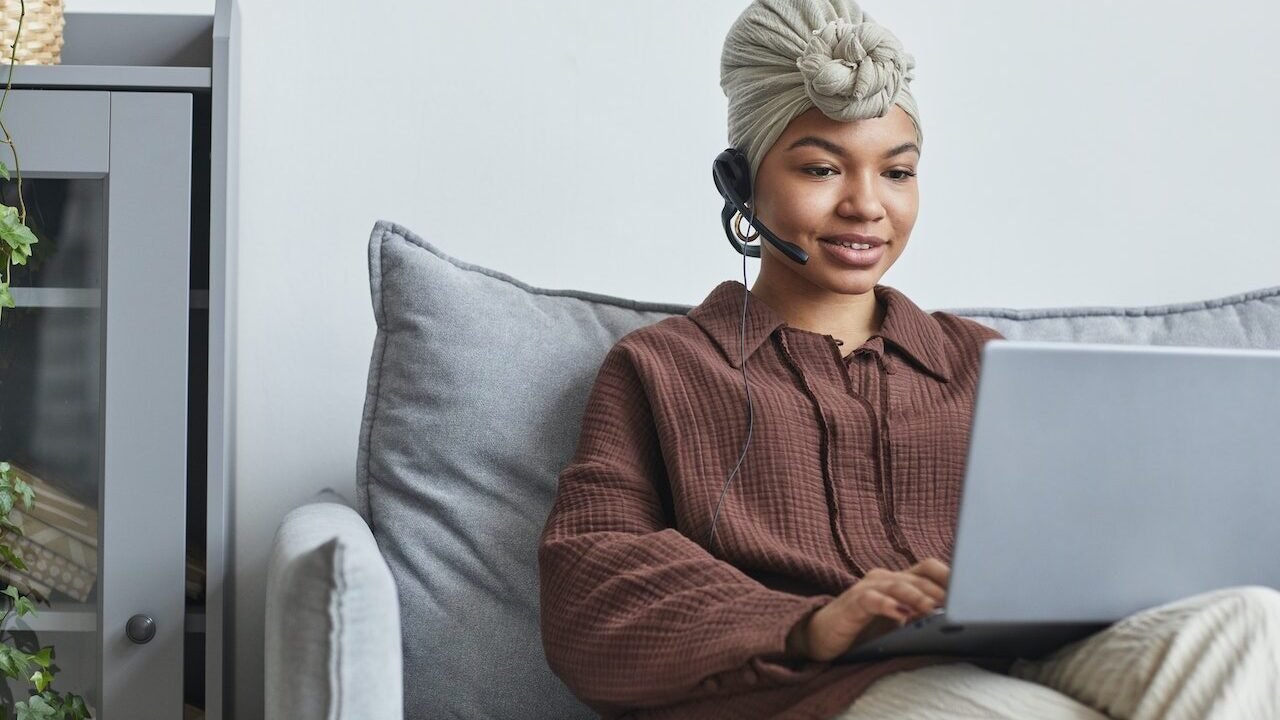 What are you particularly good at when it comes to IT? Figure out what you can offer that other IT consultants may not be able to and use that to your advantage.
Plus, don't be afraid to charge what you're worth, and never undervalue your services. A lot more women are joining the IT industry. This is one of the best business ideas for women who have expertise in this field.
13. Transcription Services
Are you a fast typist? If yes, then why not start offering transcription services? As a transcriptionist, you can work from the comfort of your home. This is among the best business ideas for women at home. You also have the option to work from an office, but that requires you to rent a space.
If you work from home, you must set up a dedicated workspace and ensure you have the right equipment. You will need a good laptop and an internet connection.
Staying organized and keeping on top of your work is one important quality required for this job. Transcription can be a demanding and fast-paced business, so you will need to be able to keep up with your workload.
14. Bakery Business
If you love to bake, then it's time to turn your passion into a lucrative career. Homemade bakery businesses are on the rise. People prefer buying their baked goods from small businesses rather than large corporations.
You can niche down and focus on specific baked goods, for example, cupcakes, wedding cakes, and so on. Once you have decided on the kind of bakery you would like to open, you need to consider the location.
You have the option to start from home and branch out once your business grows. The location of your bakery will need to be convenient for your customers. Plus, you need to have enough space to accommodate your baking needs.
15. Antique or Thrift Shop Business
Antique and thrift shop businesses can be very successful, especially if the owner has a good eye for finding unique and valuable items. The most important aspect of owning an antique or thrift shop is deciding what kind of shop you would like to open. Do you want to specialize in certain antiques, or would you like to have a more general shop?
Business Ideas for Women – Conclusion
The best business ideas are the ones that allow you to be your own boss and follow your passion. You can start earning a good income when you launch your business. Many of the business ideas mentioned in this article require little to no investment.
No matter your business idea, do your research and create a business plan. With hard work and determination, you can succeed in any business venture. Best of luck!
Are you looking for more business ideas? Take a look at our articles on the best small business ideas and the most profitable business ideas to learn more.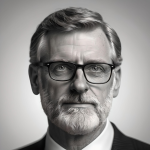 Dr. Alexander Sterling, Esq, a distinguished legal scholar with a business law degree and a Doctor of Juridical Science, is a leading expert in business registration and diverse business departments. Renowned for his academic excellence and practical insights, Dr. Sterling guides businesses through legal complexities, offering invaluable expertise in compliance, corporate governance, and registration processes.
As an accomplished author, his forthcoming book is anticipated to be a comprehensive guide for navigating the dynamic intersection of law and business, providing clarity and practical wisdom for entrepreneurs and legal professionals alike. With a commitment to legal excellence, Dr. Alexander Sterling, Esq, is a trusted authority dedicated to empowering businesses within the ever-evolving legal landscape.