(Last Updated On: November 29, 2023)
Our content is reader-supported. We may earn a commission if you make a purchase through one of our links.
Navigating the path to forming a Limited Liability Company (LLC) in Missouri involves more than just filling out paperwork – it entails a comprehensive understanding of the costs involved. While the prospect might seem daunting at first glance, delving into the process reveals opportunities for strategic financial decisions.
In this article, we'll break down the cost components associated with establishing an LLC in Missouri. Additionally, we'll introduce you to valuable LLC services like ZenBusiness that can offer expert guidance to help you make informed choices and potentially save on costs along the way.
By grasping the intricacies of LLC formation expenses and leveraging available support, you can embark on your entrepreneurial journey with financial prudence.
>> Get Started With ZenBusiness >>
What Is the Cost of Forming an LLC in Missouri?
The primary cost to form an LLC in Missouri is the $50 charge required to electronically file your LLC's Articles of Organization through the Missouri Secretary of State.
Here's the LLC Cost Guide for all US States:
Missouri Foreign LLC Formation Costs
In case you possess an LLC that's already registered in a different state and wish to broaden your business operations into Missouri, it's necessary to go through the process of registering your LLC as a foreign entity within the state of Missouri.
The fee associated with the registration of a foreign LLC in Missouri amounts to $105. The procedure involves submitting an Application for Registration of a Foreign Limited Liability Company (Form LLC-4) to officially register your foreign LLC in Missouri.
Annual Cost for LLCs in Missouri
When setting up an LLC in Missouri, it's essential to understand the continuous expenses linked with maintaining it. This awareness enables you to effectively manage your LLC's finances and ensure its economic well-being.
The main ongoing charges for a Missouri LLC include a renewal fee of $7 every five years for LLCs with fictitious names and a registered agent fee ranging from $100 to $300 annually as required by the state, responsible for receiving legal documents and official communications for the LLC.
How Much Does It Cost to Start an LLC in Missouri With the Best LLC Service?
ZenBusiness LLC Formation Cost
The initial filing fee for an LLC in Missouri starts at $50 and can vary based on additional services. In terms of processing time, the standard period is approximately 2 to 3 weeks. However, there are options for expediting the process: for an additional fee of $50, processing can be expedited within 4 to 6 days, or for $100, the LLC filing can be rushed and completed within 1 to 2 days.
ZenBusiness presents a selection of three pricing tiers for their LLC formation services: Starter, Pro, and Premium.
Starter plan: The, suited for fundamental business formation requirements, comes at a cost of $0 alongside state fees.
Pro plan: For more advanced features like expedited filing and registered agent service, the is available at $199 plus state fees.
Premium plan: The most comprehensive option, the, encompasses all Pro plan features and adds unlimited Worry-Free Compliance to aid businesses in adhering to state and federal regulations, with a price point of $349 plus state fees.
Additionally, any plan purchase includes a complimentary year of Worry-Free Compliance.
>> Get Expert Assistance From ZenBusiness >>
Additional Costs When Starting an LLC in Missouri
Missouri LLC Name Costs
Selecting a name for your Limited Liability Company comes at no expense. Once the state approves your Articles of Organization filing, your chosen name for your Missouri LLC gets the green light without any additional charges.
You might have come across information suggesting the necessity of LLC Name Reservations. Nonetheless, in the majority of states, this isn't accurate. The process of forming an LLC in most states does not demand a Name Reservation.
If you wish, you can secure your chosen name for your upcoming LLC formation for a duration of 12 months. This involves submitting the LLC Name Reservation Form (Form BE-1) and covering the $25 filing fee.
Missouri Registered Agent Costs
Missouri mandates the assignment of a registered agent for your LLC, and this involves a fee of either $0 or $125 annually.
The role of a Missouri registered agent involves receiving legal papers and state notifications on behalf of your LLC. A valid street address within the state is necessary for the registered agent, who should ideally be accessible during regular business hours.
Should you choose to act as your own registered agent or designate someone you know for this role, there are no extra charges to be concerned about.
However, you also have the alternative of enlisting a registered agent service, which comes at a cost ranging from $100 to $300 per year. These service providers not only handle registered agent duties but may offer additional valuable business services while safeguarding your privacy.
Opting for a registered agent service is particularly advisable under the following circumstances:
You lack a physical address within the state (Missouri law stipulates that registered agents must possess an address within the state).
You wish to shield your address from public records (depending on the specific company you choose, you might be able to utilize their address to maintain your personal address's confidentiality).
Missouri Operating Agreement Costs
There's no charge associated with creating an LLC Operating Agreement. In Missouri, an LLC Operating Agreement serves as a documented agreement among the LLC Members. It provides comprehensive insights into matters such as LLC ownership, the management structure, and the protocol for profit allocation.
For both Single-Member and Multi-Member LLCs, preparing an Operating Agreement is advisable. It should be properly documented and kept within the business records, and copies should be furnished to all Members.
Contrary to most websites that commonly impose fees ranging from $50 to $200 for LLC Operating Agreements, there's no cost associated with this process.
Missouri EIN Cost
There's no fee associated with obtaining an EIN Number, also known as an Employer Identification Number (EIN) or Federal Employer Identification Number (FEIN), for your LLC. This identifier is crucial for tasks like filing income taxes, setting up an LLC bank account, and hiring employees if needed.
While various websites may charge for this service, you can actually acquire an EIN for your LLC at no cost through the Internal Revenue Service (IRS) via a quick online filing process.
Missouri LLC Taxes
Numerous categories of Missouri LLC taxes necessitate payment by owners, resulting in a significant fluctuation in this yearly expenditure.
A selection of the taxes paid by LLC owners encompasses:
Federal Income Taxes
The IRS offers various options for the tax treatment of your LLC. For Single-Member LLCs, the IRS treats them as Disregarded Entities, meaning the LLC doesn't file its own federal income tax return. Instead, the owner of the LLC files the return and pays the taxes. Taxation depends on the owner: individuals are taxed as Sole Proprietorships, while companies are divisions of the parent company.
Multi-Member LLC Taxes
When an LLC has multiple owners, it's taxed as a Partnership. The LLC files a 1065 Partnership Return and issues Schedule K-1 to owners, detailing their share of profits. This income "flows through" to owners who pay taxes on their personal returns (Form 1040).
Husband and Wife LLC Taxes
In certain states, like community property states, a husband and wife LLC can opt to be taxed as a Single-Member LLC (Qualified Joint Venture) instead of a Multi-Member LLC. This option doesn't apply to non-community property states.
Electing Corporate Taxation
An LLC can choose to be taxed as a Corporation rather than the default status. This requires filing Form 2553 for S-Corporation or Form 8832 for C-Corporation. S-Corps can save on self-employment taxes for established businesses, while C-Corps can benefit larger employers with healthcare fringe benefits.
Missouri State Income Tax
For Single-Member LLCs, the owner includes the LLC's profits/losses in their personal state-level return. Multi-member LLCs might need to file a Partnership return at the state level, with owners reporting profits/losses on personal returns. Specific industries/businesses might have other Missouri business taxes.
Local Income Tax
LLC owners may need to file and pay local income taxes to municipalities. Hiring an accountant is recommended for accurate filing, or you can contact your local municipality for their requirements.
Missouri Sales Tax
Selling products to consumers in Missouri might necessitate collecting sales tax with a Seller's Permit from the Missouri Department of Revenue (DOR). It's a license for sales tax collection on retail sales.
Missouri LLC Payroll Taxes
For LLCs with employees in Missouri, payroll taxes must be submitted. These include federal and state income tax withholdings, Social Security and Medicare taxes, and various other deductions. Setting up payroll and correctly handling payroll taxes can be complex, often requiring professional assistance.
>> Get Started With ZenBusiness >>
Missouri LLC Cost FAQs
How Much Does It Cost to Open an LLC in Missouri?
The initiation of a Missouri LLC involves a $50 upfront charge for online filing of the LLC Articles of Organization. Depending on your LLC's industry and location, a business license might be necessary, with differing costs for local business permits; additionally, acquiring business insurance might be required based on your LLC's activities.
How Much Does an LLC in Missouri Cost Per Year?
No annual fees are required by the Secretary of State for a Missouri LLC. However, if you choose to use a registered agent service, an annual subscription fee of around $125 will apply. Depending on your LLC's industry and location, obtaining a business license in Missouri might be necessary, and you should inquire with your local municipality about potential annual renewal fees for the business permit.
Should I Hire an LLC Formation Service?
Although it's not mandatory to enlist a professional service to set up your Missouri LLC, you have the choice to handle the formation process on your own. However, for those aiming for efficiency and accurate filing, it's recommended to consider partnering with ZenBusiness.
Renowned for their outstanding customer support, they also offer a free first-year registered agent service, along with additional benefits such as assistance in creating an Operating Agreement and managing Annual Report submissions.
Conclusion
To conclude, navigating the process of establishing an LLC in Missouri uncovers a financial landscape that reaches beyond the initial formation fee. This journey involves obtaining essential documentation, enlisting the help of registered agents, and effectively managing crucial elements such as operating agreements and obtaining an EIN.
Skillful financial management in these aspects is critical, and this is where the expertise of LLC services like ZenBusiness becomes invaluable.
Armed with insights into these diverse costs and empowered by the support of ZenBusiness, prospective business owners can initiate their Missouri LLC endeavors with assurance. This comprehensive strategy not only lays a strong foundation but also fosters an encouraging atmosphere for enduring triumph.
Related Articles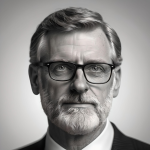 Dr. Alexander Sterling, Esq, a distinguished legal scholar with a business law degree and a Doctor of Juridical Science, is a leading expert in business registration and diverse business departments. Renowned for his academic excellence and practical insights, Dr. Sterling guides businesses through legal complexities, offering invaluable expertise in compliance, corporate governance, and registration processes.
As an accomplished author, his forthcoming book is anticipated to be a comprehensive guide for navigating the dynamic intersection of law and business, providing clarity and practical wisdom for entrepreneurs and legal professionals alike. With a commitment to legal excellence, Dr. Alexander Sterling, Esq, is a trusted authority dedicated to empowering businesses within the ever-evolving legal landscape.