(Last Updated On: September 17, 2023)
Our content is reader-supported. We may earn a commission if you make a purchase through one of our links.
The thrill of establishing a business can be accompanied by the complexity of the registration process, particularly for first-time entrepreneurs. Nevertheless, with appropriate guidance and resources at your disposal, registering your business in Iowa can be a smooth and painless experience.
This whitepaper presents a comprehensive guide designed to help you navigate the business registration process in Iowa with confidence. We also share insightful tips and resources aimed at simplifying the process for you. Regardless of whether you're initiating a new venture or registering an existing one, this guide will outline the process in 7 concise steps.
Acknowledging that business registration can be a demanding task, we have also curated a list of premier business registration services, such as ZenBusiness, to support you throughout the process. So, let's begin the journey of registering your business in Iowa!
How to Register Your Business in Iowa in 7 Simple Steps
Business registration in Iowa becomes effortless when equipped with the appropriate guidance. Implement these 7 vital steps to efficiently launch your Iowa-based business on time.
Step 1: Determine Your Business Structure
The ideal business structure for your startup depends on the kind of business you're initiating and your expansion plans. We've touched on the various incorporated and unincorporated businesses you can select from in Iowa, and now we'll explore each of these options in greater detail.
Please note that you'll only need to register your business with the Iowa Secretary of State if you choose a structure that requires incorporation, such as the following:
Sole Proprietorship
A sole proprietorship is the most basic business structure in Iowa, wherein the owner and the business are legally considered one entity. This means the owner is personally responsible for the business's debts and liabilities. Establishing a sole proprietorship is easy and has minimal legal and administrative requirements. In Iowa, you don't need to register your sole proprietorship with the state, but you may need to obtain local permits or business licenses.
General Partnership
A general partnership is a business co-owned by two or more people who share profits and losses. Each partner is personally liable for the business's debts and legal obligations. In Iowa, you don't need to register a general partnership with the state, but you may need to file a "Trade Name Registration" in the county where your business operates.
Limited Partnership (LP)
In Iowa, a limited partnership is composed of one or more general partners who manage the business and have unlimited personal liability and one or more limited partners who contribute capital but have limited liability. To form an LP in Iowa, you must file a "Certificate of Limited Partnership" with the Iowa Secretary of State.
An LLC is a flexible business structure that combines the liability protection of a corporation with the tax benefits and simplicity of a partnership. In Iowa, you need to file a "Certificate of Organization" with the Iowa Secretary of State and create an Operating Agreement to outline the company's management and ownership structure.
Corporation
A corporation is a legal entity separate from its owners (shareholders) that offers limited liability protection. There are two types of corporations in Iowa:
C-corporations
S-corporations
To create a corporation in Iowa, you must file "Articles of Incorporation for a Business Corporation" or "Articles of Incorporation for a Nonprofit Corporation" with the Iowa Secretary of State, depending on your business type. Corporations require more formalities, such as creating bylaws, issuing stock, and holding regular board and shareholder meetings.
Choose the business structure in Iowa that best suits your needs based on liability protection, taxation, and management requirements. Consult with a legal or business professional if you need assistance in making this decision.
Step 2: Choose a Unique Business Name
In Iowa, there are three key methods to name your business: by registering a legal entity name, obtaining a trademark, or by registering a legal name while operating under a different one. Naming rules and regulations can vary between states, so it's crucial to research the specific requirements for Iowa.
The path you choose for naming your business in Iowa will be based on your entity's individual needs and circumstances.
You might decide to utilize all three methods to ensure that your business name is exclusively yours, or you may select just one of the options. While not obligatory, it's often beneficial to maintain uniformity across each registration method.
Here's a detailed examination of each naming option in Iowa:
Legal Entity Name
Businesses in Iowa must register a legal entity name, which is how the state recognizes the company. Entity names are required to be unique, preventing any other business from having the same name as yours.
Iowa naming regulations encompass guidelines for company suffixes (e.g., LLC, LP, or Corp) and stipulate that the name represents the nature of the business being registered accurately. You can search for name availability using the Iowa Secretary of State's Fast Track Filing database.
Trademark
A trademark in Iowa is a form of intellectual property that protects a business name or logo at the national level. To secure a name or logo, it's essential to perform a trademark search in the USPTO database to ensure it isn't already registered.
Once registered, a trademark prevents others from using the same or similar name or logo for related goods or services, offering nationwide protection. However, registering a trademark does not automatically grant the right to use the name or logo without restrictions in all situations.
Doing Business As (DBA)
In Iowa, you have the option of registering your business under one "official" name while operating under another, referred to as a Doing Business As (DBA) name. To accomplish this, you need to file a Fictitious Name Resolution with the Iowa Secretary of State. DBA names are subject to federal trademark laws, but there is no requirement for them to be unique at the state level.
By understanding and weighing these naming options, you can successfully register your business name in Iowa and protect your brand identity.
Step 3: Consider Taxes and Other Costs in Iowa
An Iowa limited liability company (LLC) is a business structure that offers its owners limited personal liability for the company's debts and obligations. LLCs are taxed as pass-through entities, which means that the income and losses of the LLC are passed through to the owners' individual tax returns.
Here are some details about each of the taxes that Iowa LLCs may be required to pay:
Sales tax: Iowa sales tax is imposed on the sale of tangible personal property and certain services. The sales tax rate in Iowa is 6%. LLCs that sell tangible personal property or certain services in Iowa may be required to collect sales tax.
Business tax: Iowa business tax is imposed on the net income of businesses that are organized in Iowa or that do business in Iowa. The business tax rate in Iowa is 5.5%. LLCs that have net income may be required to pay business tax.
Employer payroll taxes: Iowa employers are required to withhold federal and state taxes from their employee's wages. These taxes include Social Security, Medicare, and unemployment taxes. The Social Security tax rate is 6.2%, the Medicare tax rate is 1.45%, and the unemployment tax rate is 2.4%.
LLC owners should consult with a tax professional to determine which taxes their LLC may be required to pay.
For a more efficient registration process, Iowa business owners can employ online services like ZenBusiness. ZenBusiness supplies a variety of services to support entrepreneurs in registering their businesses, encompassing filing with the Secretary of State, securing an Employer Identification Number (EIN), and formulating an operating agreement. They can also furnish ongoing compliance assistance to help businesses preserve their good standing with the state.
Step 4: Register and Acquire Licenses and Permits in Iowa
To ensure compliance and legitimacy, it's important to apply for the necessary licenses and permits for your business. In Iowa, there are several key registrations and licenses you should consider:
Tax Registration: If you plan to sell goods in Iowa, you must register with the Department of Revenue (DOR) to collect sales tax. Additionally, if you have employees, you must register with the DOR for employer withholding taxes. You can complete the registration process online or by using Form 78-005, Iowa Business Tax Permit Registration.
EIN (Employer Identification Number): If your business has employees or is taxed separately from you, obtaining a federal EIN from the IRS is required. Even if not mandatory, having an EIN can be beneficial for banking purposes, such as opening a business account or when working with other companies that require an EIN for payment processing. Applying for an EIN can be done online without any filing fees.
Regulatory Licenses and Permits: These licenses and permits pertaining to various aspects, such as environmental regulations, health and safety standards, and building and construction requirements. The range of licenses and permits can be extensive, so it's advisable to consult the Business License Information Center provided by IASourceLink, a part of the Iowa Economic Development Authority.
Additionally, you should also check the websites of relevant cities and counties where your business will operate for information on local licenses and permits.
Professional and Occupational Licenses: If you or your employees work in specific fields, you may need professional and occupational licenses. The Iowa Professional Licensing Bureau oversees regulatory boards and licensing for several professions, while other state agencies handle licensing for different occupations. For example, the Iowa Department of Public Health's Bureau of Professional Licensure manages licensing for various health-related professions like Chiropractic, Dietetics, Optometry, and Podiatry.
It's essential to research and understand the specific licenses and permits required for your business to operate legally and efficiently in Iowa.
Get Your Business Licenses with Incfile
Step 5: Set Up a Business Bank Account in Iowa
Upon receiving your EIN, you can initiate the process of opening a business bank account in Iowa.
Iowa state regulations stipulate that LLPs, LLCs, and corporations must have separate business bank accounts. However, there is no such requirement for sole proprietors and unincorporated partnerships.
To establish a business account in Iowa, approach a local bank and submit the requisite forms. It's prudent to evaluate and contrast the terms, fees, and advantages of different banks before making a decision.
Even for sole proprietors and unincorporated partnerships in Iowa, it's wise to maintain an exclusive company bank account for the clear separation of personal and business finances. This approach will prove beneficial if you decide to incorporate your business at a later time.
Get Your Business with ZenBusiness
Step 6: Defend Your Intellectual Property in Iowa
When starting a business in Iowa, it's essential to protect any valuable intellectual property (IP) that may be crucial to your company's success.
This may involve securing your company's name and logo from being replicated and used by other businesses or shielding your product designs or creative works (e.g., literature, art, or music) from unauthorized duplication.
In Iowa, several methods are available to protect your IP, and it's recommended to initiate the process as soon as possible to prevent others from exploiting your IP:
Trademark
An Iowa trademark is a distinctive sign, word, phrase, symbol, or design that differentiates one product or service from others in the market. To obtain legal protection, trademarks must be registered through the United States Patent and Trademark Office (USPTO). The registration process typically takes four to six months. Once registered, your trademark is protected across the United States, and legal action can be taken against unauthorized users.
Registering your trademark with the USPTO in Iowa not only helps preserve your brand and reputation but also provides legal recourse against unauthorized use.
Copyright
In Iowa, copyright law covers original works of authorship, including literary, dramatic, musical, artistic, and certain other intellectual works. This protection extends to written content, software, web content, films, sound recordings, images, and other forms of creative expression.
Upon creating a new work in Iowa, you automatically receive copyright protection as the work's creator. As the owner of the exclusive rights to distribute, reproduce, create derivative works, and sell intellectual property, you have the legal authority to control the use of your work.
For added legal protection and evidence of ownership, you may choose to register your copyright with the U.S. Copyright Office. Registering your copyright in Iowa can help protect your work against infringement and provide a means to enforce your rights in court if necessary.
Patent
If you invent a new product or piece of machinery in Iowa, obtaining a patent is essential. A patent grants the holder exclusive rights over an item, preventing anyone else from making, selling, or importing the patented item for a specified period.
The patent process is complex and can take up to five years to complete, so it's best to get an early start if you have a unique invention that you'd like to protect. Patent applications are submitted to the United States Patent and Trademark Office (USPTO).
By protecting your intellectual property in Iowa, you can safeguard your brand, products, and creations, ensuring that your business maintains a competitive edge and continues to grow.
Step 7: Set Up Your Payment Infrastructure in Maryland
To guarantee that your Iowa-based company is prepared to accommodate customers as soon as it's registered, it's imperative to have a reliable, user-friendly payment acceptance method in place.
A variety of payment processing services exist, offering intuitive interfaces and effortless integration with your website or point-of-sale (POS) system. Some renowned alternatives include Square, Stripe, and PayPal. These systems provide adaptability and simplicity in configuration and customization to suit your business aspirations.
These payment processors enable your business to accept an array of payment types, encompassing credit and debit cards, ACH transfers, and digital wallets like Apple Pay and Google Pay, among others. By opting for a trustworthy payment processing service, you can provide customers with their preferred payment methods through a secure platform, ensuring a seamless transaction experience for all involved.
Besides selecting a payment processor, it's crucial to establish your sales tax compliance in Iowa. This process involves obtaining an Iowa Sales Tax Permit from the Iowa Department of Revenue, which permits you to collect sales tax on taxable goods and services.
Once your payment system is established, your Iowa-based company will be primed to serve customers and generate revenue securely and effectively. By adhering to these steps, you will be well on your way to creating a legally compliant business in Iowa.
Top 5 Business Registration Services for Iowa Entrepreneurs
Registering a business in Iowa can be made easy with the help of various business registration services tailored for entrepreneurs and small business owners. These services offer various solutions to facilitate business establishment, compliance with state and federal regulations, and continued growth.
Here are some of the premier business registration services designed for Iowa entrepreneurs: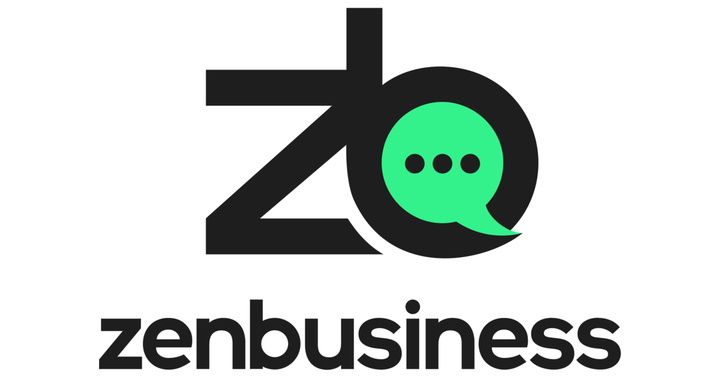 ZenBusiness is an online business registration service specializing in business formation, registered agent services, annual report filing, and more for Iowa businesses. They offer competitive pricing and packages that include personalized support and resources to help businesses maintain compliance and foster growth. Their intuitive website and streamlined process make it simple for entrepreneurs to register their businesses in Iowa.

Swyft Filings is a leading business registration service providing fast and effortless business formation, including LLC formation, incorporation, and compliance for Iowa entrepreneurs. They deliver personalized support and resources to help businesses navigate the formation process and remain compliant with state and federal regulations. With an easy-to-use website and affordable pricing, Swyft Filings makes the registration process accessible for entrepreneurs.
Tailor Brands is an online branding and design service that assists Iowa businesses in building a professional and cohesive brand identity. They offer a range of branding packages, including logo design, business card design, and social media branding. Additionally, Tailor Brands provides design tools and resources for businesses to create and customize their branded assets. While not a traditional business registration service, Tailor Brands can help businesses establish a professional brand image to attract customers.

Northwest Registered Agent is a respected online LLC formation service specializing in registered agent services, compliance management, and document filing for Iowa businesses. They have earned a reputation for quality and outstanding customer service and offer personalized support to help businesses stay compliant with state and federal regulations. Northwest Registered Agent provides a variety of business formation services for LLCs, corporations, and nonprofits.
Get Started With Northwest Registered Agent

Incfile is an online business registration service that offers fast and affordable business formation services for Iowa entrepreneurs. They provide a range of packages that include registered agent services, compliance management, and document filing. Incfile's platform is user-friendly and efficient, making the business registration process straightforward and hassle-free. They also offer ongoing support and resources to help businesses maintain compliance and grow.
By researching and comparing these business registration services, Iowa entrepreneurs can find the best one to meet their specific needs and make the registration process smooth and efficient.
Business Registration Laws in Iowa
The formation of an LLC in Iowa is an important step for business owners, involving several procedures and regulations. Here's how you can undertake this process professionally:
Certificate of Organization
To establish your LLC in Iowa, you must submit a Certificate of Organization to the Iowa Secretary of State Business Services Division. Although the State doesn't offer a standard form, it provides instructions on its website.
The certificate should include details such as the business name and address, the members of the LLC, and the registered agent's name and address. The filing fee for this document is $50, with a typical processing time of 5-7 days.
Additional Requirements
Beyond the Certificate of Organization, there are several additional steps you need to complete:
Operating Agreement: While it's not legally required in Iowa, drafting an operating agreement is strongly recommended. This document sets the internal operational rules for your LLC.
Business Licenses and Permits: Depending on your business type and location, you may require certain business licenses and permits, such as zoning licenses or licenses to sell specific services or food.
Unemployment Insurance Tax and Workers Compensation Registration: If you plan to hire employees, you'll need to register for unemployment insurance tax and worker's compensation.
Biennial Report: Iowa LLCs must submit a biennial report due on April 1 of odd-numbered years. This filing costs $45 by mail or $30 if filed online.
Foreign LLCs Operating in Iowa
If you have a foreign LLC and wish to conduct business in Iowa, you'll need to designate a registered agent within the state. Additionally, you must register your foreign LLC by filing an Application for Certificate of Authority, accompanied by a $100 fee. This application should be filed alongside a Certificate of Good Standing from your LLC's home state, which should be dated no more than 90 days before the filing of the certificate.
Before you file, ensure that your business name is available in Iowa. If it isn't, you will need to choose a fictitious business name, which will be used for conducting business solely in Iowa.
Alternative Business Formation Procedures in Iowa
Here are some alternative business registration methods that may be applicable in Iowa:
Foreign Business Entity Registration
If you have an existing business formed in another state and want to expand its operations into Iowa, you will need to register as a foreign business entity. This involves filing an Application for a Certificate of Authority with the Iowa Secretary of State and providing information about your existing entity.
Cooperative Association
If you plan to establish a cooperative association for agricultural or rural purposes, you can file Articles of Incorporation for a Cooperative Association with the Iowa Secretary of State. This type of cooperative focuses on improving the economic conditions of its members through joint efforts.
Benefit Corporation
If you want to create a benefit corporation in Iowa, you need to file Articles of Incorporation for a Benefit Corporation with the Iowa Secretary of State. This type of corporation is designed to pursue social and environmental goals alongside its financial objectives.
Series LLC
Iowa allows the formation of Series LLCs. A Series LLC is a single legal entity that can establish separate "series" within itself, each with its own assets, liabilities, and members. To form a Series LLC, you must include specific language in the Certificate of Organization or Articles of Incorporation.
Remember, the formation procedures and requirements may vary based on the specific entity type you choose, so it's crucial to consult with a professional or refer to the Iowa Secretary of State's website for the most up-to-date and accurate information.
Advantages of Establishing a Business in Iowa
Registering your business in Iowa can bring a variety of benefits, including:
Business Incentive Programs: Iowa offers numerous financial incentives for businesses, including tax credits, loans, and grants. These programs can provide crucial support to companies during their initial stages or as they expand operations.
Agricultural and Renewable Energy Opportunities: Iowa is a leading state in agriculture and renewable energy production. The state's resources and commitment to these industries create a favorable environment for businesses involved in agribusiness, biofuels, and renewable energy technologies.
Quality of Life: Iowa is known for its high quality of life, with low crime rates, affordable housing, and excellent education systems. This can attract top talent and contribute to a stable, productive workforce for businesses based in the state.
Is Business Registration a Prerequisite in Iowa? Acquire the Information Here
In Iowa, the need for business registration is contingent upon the business structure you select and your specific situation. Sole proprietorships and general partnerships that operate under the owner's legal name do not have to register with the Iowa Secretary of State. However, if they use a fictitious business name (DBA), they must file a Trade Name Report with the Secretary of State. Formal business structures, such as corporations, Limited Liability Companies (LLCs), and limited partnerships, are required to register with the Iowa Secretary of State.
To ensure that you meet all legal and regulatory requirements, it's recommended that you consult with a legal or tax professional when setting up your business in Iowa.
How to Register Your Business in Iowa – Frequently Asked Questions
What Do I Need to Register a Business in Iowa?
To register a business in Iowa, you will need to determine an appropriate name, identify the legal structure, and file the necessary paperwork with the Iowa Secretary of State. The specific requisites will differ depending on the type of business you're initiating; however, in most cases, you will need to submit a Certificate of Incorporation or Organization, appoint a registered agent, and acquire any mandatory licenses or permits.
How Much Does It Cost to Register a Company in Iowa?
In the state of Iowa, the registration costs for a company are determined by the chosen legal structure and the filings involved. For an LLC, the Certificate of Organization incurs a $50 filing fee, whereas a corporation's Articles of Incorporation require a $50 filing fee. Be aware that supplementary fees might be applicable for other necessary filings and permits about your business.
Can a Foreigner Start a Business in Iowa?
Foreign nationals are indeed permitted to launch a business in Iowa as long as they comply with the necessary legal requirements. To ensure compliance, international business owners must obtain suitable visas or work permits and must also register their businesses with the appropriate state and federal agencies.
Do I Need to Register My Online Business in Iowa?
In the case of conducting an online business in Iowa, whether or not you need to register your business with the state largely depends on the type of business you're running and the scope of your online activities. Registration may not be necessary for sole proprietorships and partnerships; however, corporations and Limited Liability Companies (LLCs) will likely need to register.
Moreover, you may be required to obtain specific permits and licenses, such as a sales tax permit from the Iowa Department of Revenue.
To determine the exact requirements for your business in Iowa, it's advised to consult with an experienced attorney or accountant. They can guide you through the complex rules and regulations applicable to businesses in the state, helping you to comply with all relevant laws and regulations.
Bottom Line on How to Register Your Business in Iowa
To ensure compliance with state laws and regulations, registering your business in Iowa is an essential step. By following the necessary steps and requirements, you can establish a strong foundation for your business. It's critical to select a business name and legal structure that meet the guidelines of the Iowa Secretary of State, file the appropriate paperwork, and obtain any industry-specific licenses and permits as well as location-specific ones. ZenBusiness can simplify the process and ensure all requirements are met.
Properly registering your business in Iowa can help you avoid legal and financial issues in the future and lay the groundwork for success.
Use ZenBusiness To Start a Business
Related Articles
Read about how to register a business in any US state: