(Last Updated On: November 15, 2023)
Our content is reader-supported. We may earn a commission if you make a purchase through one of our links.
The construction business is related to building and infrastructure, typically on a large scale. It's quickly becoming one of the most profitable businesses out there as its demand increases.
According to data from the World Bank, the construction industry added a value of 28.3% to the world's GDP in 2021. Due to a rise in the world's population, the demand for various types of construction projects has also increased.
So, if you are wondering how to start a business in the construction industry, here's a helpful guide that can answer all your questions.
How to Start a Construction Business
Conduct construction market research and analysis
Decide on a specialty or product line
Create a construction business plan
Register your construction business
Choose your construction business location
Obtain construction business licenses
Get business insurance
Raise capital for your construction business
Acquire construction equipment and labor
Open a business bank account
Create your website
Get construction project management software
Market your construction company
How to Start a Construction Company – Step-by-step Guide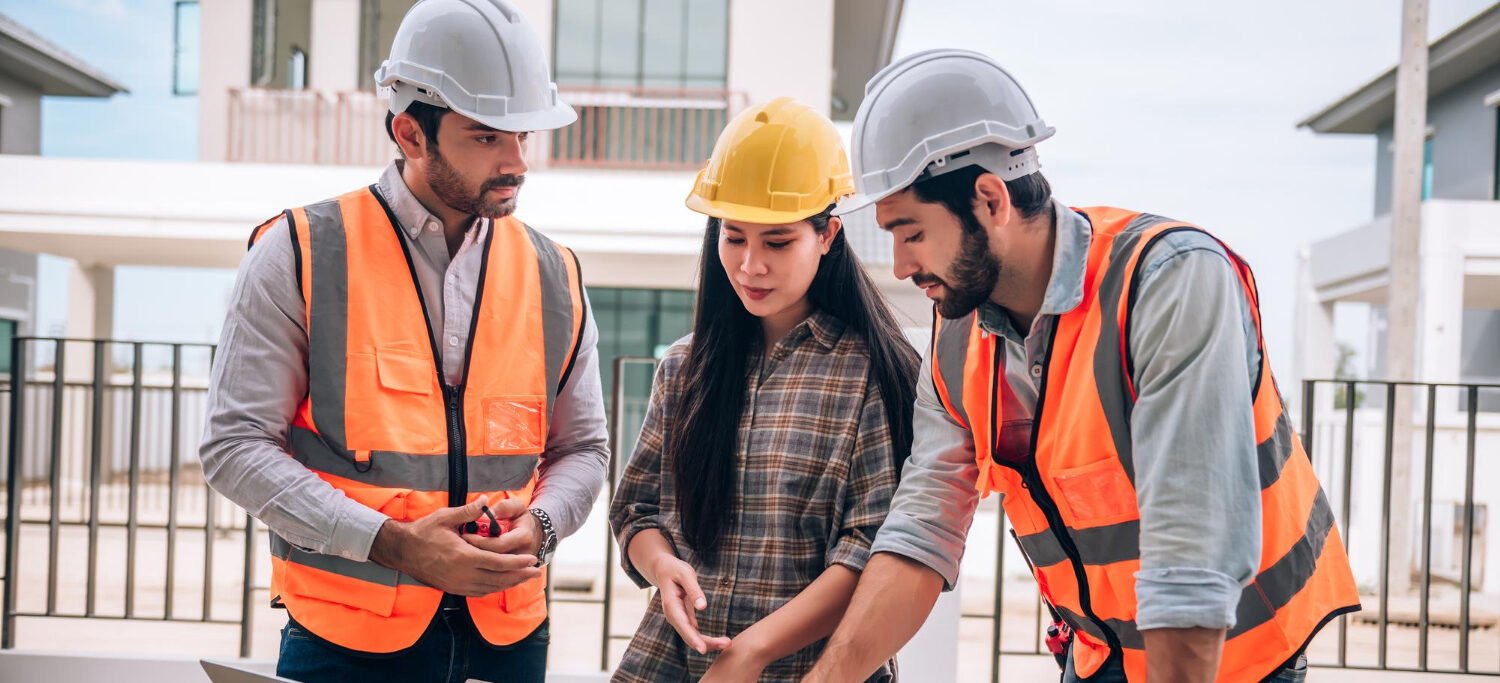 Let's take a deeper look at all the aspects of starting a construction business.
Step 1–Conduct Construction Market Research and Analysis
Market analysis will help you compete with other construction firms by providing information on target customers, competitors, and the market. It appears as a lifesaver when making critical decisions. Moreover, it will lay all the groundwork for starting your construction company.
SIS International Research, B2B International, and Geo Strategy Partners are some of the best market research platforms that one must look at when entering the construction sector.
Publications of the US Bureau of Labor, Financial Times, Bloomberg Businessweek, and World Bank will also fill you in. All this information will provide you with a better perspective on how to start a construction business.
Step 2–Decide on a Specialty or Product Line
There is a wide range of products and services that come under the construction umbrella when you're planning to start a construction company. Plus, conducting market research will give you insight into all the construction specialties you could go into, along with their market leaders.
The construction industry is a significant part of any country's economy and is very diverse. It encompasses everything from skyscraper construction contractors that operate on a large scale to smaller construction and home repair businesses.
Deciding on a specific product line or services you're going to offer is one of the most important decisions when developing your construction business plan. This will help you specialize and deliver quality services in one area, ultimately growing your client base.
You could choose the department of construction that you feel best suited to. You could opt for road pavement services, roofing services, or woodwork for that matter. It's best to specify on few services and then incrementally grow from that point.
Step 3–Create a Construction Business Plan
Once you have chosen the right product and service line and gathered other key information, it's time to carve out a perfect business plan to start your construction company.
Writing an executive summary is one of the crucial parts of drafting a business plan. It will refer to things like your construction company's background, competitive advantages, and management.
Then, product planning, pricing planning, investment planning, management planning, market planning, strategic planning, HR Finance, and other goals would be discussed.
You have to be crystal clear about your plans regarding your startup. Also, you can write a business plan by yourself by doing some research.
Step 4–Register Your Construction Business
The next step is to register your construction business. It's mandatory to document your area of business when registering your business. Plus, you need to come up with a name for your construction business prior to registering it. If you need help with that, then do read how to come up with a business name.
Register your construction company with regulatory authorities. Remember, you can always consult or hire a lawyer for it. It is decency to count on specialists because it would help you save time and focus on other relevant aspects.
Step 5–Choose Your Construction Business Location
Building a headquarter or manufacturing site from scratch is time-consuming and can sometimes be expensive. Furthermore, the construction business requires a big space for managing large machinery and related equipment.
Find a commercial place that will be most convenient to carry out operations. For instance, if your firm constructs houses, then a nearby location where houses or sites are to be built or need renovation would be best. Also, a site that connects to the vast area would be the most opportune.
Step 6–Obtain Construction Business Licenses
Get all the relevant licenses from the local and state authorities. Licensing for a construction business would mean that you have everything up to the mark and you are good to go.
You would have to ensure some required protocols. For instance, it would be necessary to provide proper uniforms, including a helmet, to every worker. Wearing the right apparel during work should be mandatory.
Also, obtain other relevant certificates that are required to start a construction business.
Some important licenses that construction companies might need are:
General license (to operate and hire)
Contractor's license (to perform contracting work)
Electrical License (for electrical installations and related tasks)
Builders License (to build houses)
Step 7–Get Business Insurance
Economists claim that the sole purpose of any business is to maximize profits and minimize costs. Passion is another driver, still we can draw a pattern that no one would want their firm to be pushed out of business.
Having insurance mitigates risks, and it's in everyone's best interest to get business insurance before you start a construction company.
There's also the contractor's liability insurance and in many countries, it's obligatory to have insurance for workers in case they get injured or, in a worst-case scenario, died. The insurance program will compensate for the damages and losses.
Choose other insurance programs through insurance companies if obligatory by law.
Step 8–Raise Capital for Your Construction Business
Buying or renting equipment, machinery, and a place to operate is very costly. Every construction business needs investment, as it's not typically a small business niche. Still, if you're interested in opening a small business, do read our article about the best small business ideas.
Typically, conventional options are approaching capitalists and investment banks. With a very appealing proposal, it's not difficult to convince investors or investment banks to invest in your construction company.
If you're running a construction corporation, you can issue shares to raise capital. Shares are securities against the money that the investors invest in the corporation. Issuing shares means that the corporation is offering some part of ownership to the shareholders.
Step 9–Acquire Construction Equipment and Labor
The next step is to acquire all the equipment and labor you would need to start a construction company.
Firstly, recruit the higher management and keep going until you have hired all the relevant people. Be meticulous while hiring, understaffed or over-staffed firms both upsurge the risks of going bankrupt.
Maintain audits of every machinery purchased and carefully preside over all this. Purchasing equipment, especially in businesses such as construction, puts firms in a very delicate condition.
When you start a construction company, it requires purchasing heavy-duty machinery such as excavators, compactors, bulldozers, dump trucks, loaders, pavers, concrete mixers, cranes, and so on.
Step 10–Open a Business Bank Account
Always open and use a business bank account for all construction-related transactions. A personal bank account and a business bank account are not meant to be used interchangeably.
Investors and banks rely heavily on financial statements, and they do check them. Any discrepancy, intentional or unintentional, would cause serious consequences.
Step 11–Create Your Website
Creating your business website is something you don't want to miss out on. In this post-COVID world, many businesses have shifted towards online platforms and more are following. With paid tools and platforms, it has become quite easy to create a website.
Many construction-related website designs are available with one click. If you are finding it difficult to do it on your own, just hire a website designer. Web designers are available at reasonable prices on sites like Fiverr, Freelancer, and Upwork.
Do share your journey and triumphs on your website. Assist people with their queries and make your construction company hireable through a site.
Adding career opportunities and related information would help your website connect to numerous people. Explain everything about your technology and capabilities, so that your company could be approached.
Most importantly, write relevant blogs to further attract users and earn a reputation for the business you run.
Step 12–Get Construction Project Management Software
Efficiently running a construction is all about effectively managing your time. Construction Project Management software provides control over all ongoing and pending operations.
It can manage finances, workers, clients, goals, assets, and the machinery of your construction company. It enhances efficiency with real-time visibility that bridges the gap between the field and the office. Moreover, the software pre-measures the budget of projects and relays information in a very organized manner.
There are many paid software available and they are really good at their work.
Step 13–Market Your Construction Company
One of the most crucial departments that any firm would need is the marketing department. It's no secret that successful firms spend a lot of money doing marketing.
Hire marketing experts and try to stand out with your marketing. Again, you would need help from market research and analysis. This would reveal your potential customers and show businesses that need infrastructure or some renovation.
Once you have that information, you can reach out directly to them with a proposal. Other recognized ways of marketing used by construction giants are:
Email marketing
Telemarketing
Mouth-to-mouth marketing
Public relations marketing
Brand marketing
Social media marketing
Content marketing
How to Start a Construction Company – FAQs 
1. Is it the right idea to start a construction company?
With good market research, careful specialization, and tons of hard work, it's the most penny-plain formula for starting and successfully carrying out a construction business.

2. How to start a construction business with a low budget?
Construction business setup and installments are very costly. Yet, one doesn't need to have all the money to operate the business. With the right underpinnings, you can approach investors and investment banks to finance your operations. This will help you to start a construction company.

3. What is the risk-to-reward ratio in the construction business?
When it comes to businesses, risks are always there, but with insurance and perfectly laid groundwork, one can mitigate risks. Remember, focusing and starting with a small to medium range of carefully selected services will further lessen that risk and the rewards will start outweighing the risks.

4. Is it possible to get a government tender being new in the construction business?
Some government tenders related to construction are open and any firm owning licenses and capabilities can bid. But sometimes the project requires efficient and large machinery which newbie firms lack. In a nutshell, small construction businesses with relevant capabilities can get government projects. 

Bottom Line – How to Start a Construction Company
In order to start a construction company, you need the right state of mind and thorough research skills. It might seem a bit overwhelming initially, but one can definitely learn how to start a business in construction.
If you're still skeptical about starting your own business, then do read our article on reasons to start a business. Need to think of a business idea? Then check out our article about how to come up with a business idea.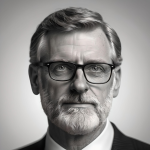 Dr. Alexander Sterling, Esq, a distinguished legal scholar with a business law degree and a Doctor of Juridical Science, is a leading expert in business registration and diverse business departments. Renowned for his academic excellence and practical insights, Dr. Sterling guides businesses through legal complexities, offering invaluable expertise in compliance, corporate governance, and registration processes.
As an accomplished author, his forthcoming book is anticipated to be a comprehensive guide for navigating the dynamic intersection of law and business, providing clarity and practical wisdom for entrepreneurs and legal professionals alike. With a commitment to legal excellence, Dr. Alexander Sterling, Esq, is a trusted authority dedicated to empowering businesses within the ever-evolving legal landscape.