(Last Updated On: September 17, 2023)
Our content is reader-supported. We may earn a commission if you make a purchase through one of our links.
Starting a business is exhilarating, but the legal requirements that come with it can be overwhelming. That's where Swyft Filings comes in, an online legal service that helps entrepreneurs take care of the legal aspects of starting and running a business.
From forming a company to filing taxes, Swyft Filings claims to make the process quick, easy, and affordable. But is it too good to be true?
In this review, we'll dive deep into Swyft Filings and explore its features, pricing, customer support, and more to help you decide whether it's the right legal service for your business.
Start Your Business With Swyft Filings
What Is Swyft Filings?
Swyft Filings is an online legal service that offers assistance to entrepreneurs with the legal requirements of starting and running a business.
The platform provides a range of services, including business formation, registered agent services, annual reports, and tax filings, making the legal process easy and hassle-free.
With its simple, affordable, and fast approach, Swyft Filings aims to help startups and small businesses succeed by taking care of their legal paperwork.
Swyft Filings is an affordable Limited Liability Company (LLC) formation service that packs business formation services, compliance alerts, customized company kits, tax identity acquisition, and other services to help you get your business up and running in no time.
It's best suited for entrepreneurs or small businesses who need quick LLC formation for a low price.
Swyft Filings Review at a Glance
Swyft Filings is a suite of features for starting a business, from basic LLC formation processes, such as business name verification and filing with relevant authorities to preparing initial IRS paperwork and commonly used legal documents and making sure you meet government requirements.
Start Your Business With Swyft Filings
Swyft Filings Pricing
Swyft Filings offers three pricing plans to suit a range of different budgets and needs. You'll also be able to rest easy knowing that if anything goes wrong with your incorporation, you'll be protected by Swyft Filings' 100% money-back guarantee.
All of the packages include lifetime customer support, real-time online order tracking, dedicated account access to all your documents, and free shipping on all orders. The cost of Swyft Filings packages is the same regardless of the type of entity you're forming, but state fees do vary.
The Basic package costs $49 plus state fees. It includes all the basics you need to incorporate your business, including:
Company name availability check
Prepare and file articles of organization
Prepare and file articles of incorporation (if applicable)
Free 30-minute business tax consultation
ComplianceGuard company alerts
Free domain name
Standard filing time
If you're looking for a no-frills approach to incorporating your business, the basic package will give you exactly that. However, if you're looking for access to a few more essentials for launching your business, the Standard package may be more up your alley.
The Standard package costs $149 plus state fees. It includes everything listed above, as well as:
Federal Tax ID (EIN)
Custom LLC operating agreement
Custom LLC banking resolution
Custom organizational minutes
If you want to speed up the filing process, you can pay an additional $50 for both the basic and standard plans for express filing. This will see your approved incorporation documents delivered to you within five business days instead of the usual fifteen.
The Premium package is Swyft's most complete package, costing $299 plus state fees. It includes:
All Basic and Standard services
Electronic delivery of state documents
Customized digital LLC kit
Free business website and web hosting
Express filing
Express and tracked shipping with FedEx
When comparing the packages side-by-side, we recommend the Standard package to be the best value for money. Although the Premium package seems like it gives you more bang for your buck, it's a significant price jump compared to the actual value it delivers.
Especially considering the free business website and web hosting is only free for three months. Furthermore, you shouldn't really be using a business formation service to create your business website anyway.
It's also important to note that although many business formation services offer a free registered agent within your first year of business, Swyft doesn't. The cost is also not included in Swift's packages, which means you'll need to account for at least another $149 per year to cover this cost.
Quick Application Process: No matter which type of entity you're forming, the Swyft Filings application process can be completed in as little as ten minutes. This is assuming you have all the information you need ready to go. All you need to do is choose your preferred package, click continue, and you're all set.
Fast Turnaround: Swyft Filings is an industry leader when it comes to filing times in the business formation space. They promise next-day filing for all business formation packages.
For Basic or Standard package holders, you can expect to receive your incorporation documents in your mailbox within 15 business days. For those on the Premium package, you'll receive them in five short business days.
Affordable Packages: Swyft Filings is particularly attractive to entrepreneurs and small business owners, with packages starting from as little as $49 plus state fees.
To accentuate access for small business owners with little cash flow, Swyft also allows you to pay for your total cart in two installments. That means you can add as many extras as you need to get your business started on the right track without worrying about your bottom line taking a hit.
Guaranteed Results: Swyft Filings guarantees results in multiple ways. If they make an error when forming your company or the process takes longer than expected, Swyft Filings will make it right for you at no extra cost or return your fees in full.
They also offer a 100% money-back guarantee. So if you're unhappy with the value or service that you receive along the way, Swyft will refund back to you 100% of the Swyft Filings fees that you paid. With guarantees like this, there's almost no risk in forming your business with Swyft Filings.
Lifetime Access to Customer Support: Customer support is never far away with Swyft Filings. Users within the United States and Canada will have access to phone and live chat support from 9 am to 6 pm CST, Monday to Friday.
Email support is also extended, with some users reporting having received email responses through the weekend too. Furthermore, once you sign up with Swyft Filings, you'll have lifetime access to the customer support team for all of your business formation and maintenance needs.
User-Friendly: Overseeing your business formation process is easy with Swyft Filings' user-friendly dashboard.
You'll be able to see which documents have been filed, where they are in the submission process, and which important deadlines are looming next. You'll also be able to streamline all communication with your registered agent here too.
Business Formation Guidance: Confused as to which business structure you should take? Swyft Filings offers tons of support in this department. You can easily compare entity types yourself using the Incorporation Wizard.
Or you can download the free incorporation guide that offers tons of great tips for choosing the right entity and coaches you on the key first steps to launching your business. And if you're still stuck, you can contact one of Swyft Filings' business specialists for personalized advice tailored to your business needs.
Swyft Filings Cons
Lots of Upselling: One of the most commonly mentioned pieces of feedback Swyft Filings receives from real users is the sheer volume of upselling that goes on during the signup process.
Once you've added your preferred package to the cart, expect to be bombarded with add-ons. Unfortunately, this gives users the impression that Swyft Filings is not honest or transparent with its offerings and is just trying to make a quick buck.
Lack of Free Registered Agent Services: While it's not an industry standard, many service providers in the business formation space offer access to free registered agent services within the first year of signup.
Swyft Filings does not offer this on any of its packages. Furthermore, if you wish to access a registered agent through Swyft, you'll need to pay an additional $149 per year for the service on top of your package price.
Inconsistent Quality of Support: Although Swyft Filings offers lifetime access to customer support across multiple channels and is generally well-regarded for its superior customer support, reviews from real users suggest that the quality of support can be inconsistent from time to time.
Some users absolutely rave about the support they receive, often highlighting the service representative by name. While others express frustration at the lack of responsiveness and inconclusive advice, they receive.
The LLC formation service is one of Swyft Filings' most popular services. Swyft helps entrepreneurs and small business owners in all 50 states launch their businesses in as little as ten minutes.
No matter whether it's your first time incorporating a business or your one-hundredth time, Swyft Filings makes the process straightforward. You'll also have the added bonus of avoiding expensive errors during the filing process when the task is in the hands of an expert.
All you need to do is complete an easy online form sharing the key details of your business. Swyft Filings then prepares the required paperwork and files it directly with the Secretary of State. Once your incorporation documents have been approved, you'll receive your completed LLC package in your mailbox.
Compared to other LLC formation services, Swyft Filings has one of the quickest turnarounds in the market. You'll have your completed LLC package in your hands within 15 business days of submitting your details to Swyft Filings.
If you want to form your LLC quickly and conveniently without breaking the bank, get started with Swyft Filings today.
Swyft Filings is also a popular option for anyone looking to incorporate their business. It offers services for S-Corps, C-Corps, and nonprofit organizations. Incorporating your business is just as easy as forming an LLC with Swyft Filings, in fact. The process is almost exactly the same.
From Swyft Filings' website, you'll choose your entity type and state and enter your business details through the online form. Once complete, Swyft Filings will prepare and file the required documents with the Secretary of State. You'll receive your completed incorporation documents by mail within 15 business days.
Once again, the process should only take around ten minutes to complete, especially if you have all the required information ready to go. If you're not sure which entity you should be forming, Swyft Filings incorporation wizard can help you decide.
Conveniently compare the features and benefits of each business type side-by-side to weigh up the advantages of your preferred entity. And if you're still stuck, you can contact one of Swyft's business specialists for personalized advice.
No matter what type of business you're forming, you need a registered agent. A registered agent is a person or entity that is appointed to accept service of process and official mail on behalf of your business.
They also help your business to remain compliant and ensure you never miss any important filing deadlines. It's possible for business owners to be their own registered agents, but it's not entirely practical, given that your personal information becomes a public record.
Luckily, Swyft Filings offers registered agent services across all 50 states. If you're using Swyft to form your business, it makes sense to also benefit from its registered agent services.
The process is simple. All you have to do is fill out a quick online questionnaire to sign up. You'll then be able to manage everything from your online dashboard, including the receiving of any important reminders or deadlines from your agent.
It's important to note that Swyft Filings uses a third-party provider to offer registered agent services. While it's not a complete no-no, enlisting the help of a registered agent directly does offer more privacy and protection for your business's sensitive information.
Swyft Filings registered agent services start from $149 per year, and your plan will automatically renew each year.
Swyft Filings Customer Service
A knowledgeable and responsive customer service staff is important for any LLC formation service, as customers often need accurate and time-sensitive information from company representatives. Swyft Filings scores well in this regard.
Swyft Filings assigns a business specialist to every customer who forms an LLC with them. You will receive a direct phone number and email address to contact them in case you have any questions, concerns, or issues regarding your LLC formation.
With Swyft Filings, you should never have to worry about waiting for long stretches on the phone to talk to an actual human. Customer support is available Monday to Friday between 9 am and 6 pm CST.
You can reach Swyft Filings customer support in a few ways:
Online: Click on this link to reach the Swyft Filings contact form
By Email: info@swyftfilings.com
By Phone: 1 (877) 777-0450
Via fax: 1 (877) 777-0450
Swyft Filings Reviews from Real Users – How Legit Is It?
To save you some time, we looked through a ton of online Swyft Filings reviews to find out what real people thought based on their personal experiences with the service. This will help you get a solid answer to the question of whether Swyft Filings is a legit service and if it works.
User Reviews from Trustpilot

Swyft Filings has a star rating of 4.8 out of the 6,004 total reviews posted on the site.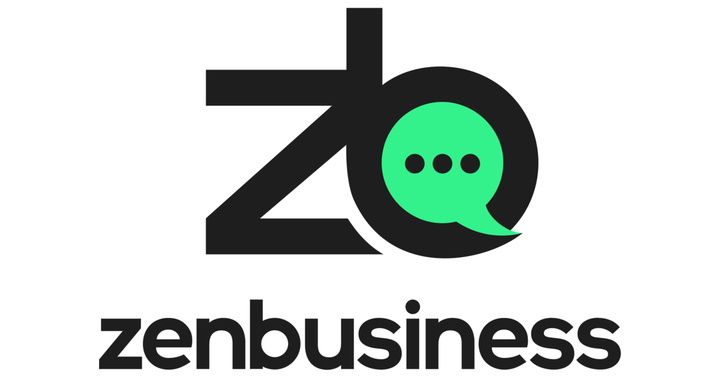 ZenBusiness is an online LLC formation service that offers a range of services to help entrepreneurs and small business owners start and grow their companies.
They provide affordable and comprehensive LLC formation packages, including registered agent services, annual report filing, and other features. ZenBusiness also offers ongoing support and resources to help businesses stay compliant and succeed. Read this ZenBusiness review if you need more information.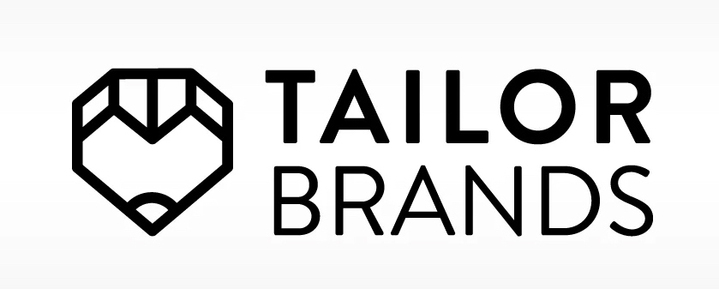 Tailor Brands is an online branding and design service that helps businesses create a professional and cohesive brand identity. They offer a range of branding packages that include logo design, business card design, and social media branding.
Tailor Brands also provides a suite of design tools and resources to help businesses create and customize their own branded assets. Read our Tailor Brands review here.

Northwest Registered Agent offers personalized support and a range of business services, including registered agent services, compliance management, and document filing.
They specialize in LLC formation and provide ongoing support and resources to help businesses stay compliant and grow. Northwest Registered Agent is a trusted partner for LLC formation services. Read our Northwest Registered Agent review for a more in-depth look at this service.
Use Northwest Registered Agent
Swyft Filings Review – Frequently Asked Questions
What Does an LLC Service Like Swyft Filings Help With?
LLC services can provide different variations in offerings, but all of the LLC services include name availability search, online document access, the option for a registered agent add-on, creation of articles of organization, and additional legal services.
Some, if not most, of these services may only be available through add-on fees or the more expensive packages, depending on the service provider.
Do Swyft Filings Have a Refund Policy?
Yes, Swyft Filings has a refund policy visible on their website. You'll get a refund of 100% if you're not satisfied with its service. Meanwhile, refunds are only possible on Swyft Filings fees, not government or third-party fees.
Will Swyft Filings File an Annual Compliance Report for My Business?
The company charges $99 plus state fees to file your LLC's annual report with the state. (Note that not all states require that LLCs file an annual report.) Swyft Filings promises fast and reliable filing of the report through your secure online account.
Much of the information the report requires can be entered directly from data that you provided when you signed up for Swyft Filings' LLC formation services, although in some states, your annual report must also include revenue figures for your business.
Annual reports are included when you choose to bundle the complete ComplianceGuard service with your plan purchase. After a 14-day free trial, Compliance Guard costs $50 with the Basic package (includes one amendment), $150 with the Standard package (includes two amendments), and $300 with the Premium plan (includes three amendments and a foreign qualification).
Swyft Filings has plenty of positives to offer. With its quick filing times, decent customer support, and simplified business formation process, it positions itself as a solid contender. If you want to form your business fast, Swyft Filings is the one for you.
However, when we take all aspects into consideration, such as the cost of a registered service agent and the sheer volume of upselling after the package is finalized, we do think that there are better, more affordable options out there to help you start your business.