(Last Updated On: September 18, 2023)
Our content is reader-supported. We may earn a commission if you make a purchase through one of our links.
Are you in search of a reliable registered agent service to keep your business compliant and running smoothly? Look no further than this Northwest Registered Agent review!
In today's fast-paced business world, choosing the right registered agent can make all the difference. That's why we've taken the time to dive deep into one of the industry's top contenders, Northwest Registered Agent.
In this comprehensive review, we'll explore the services they offer, pricing, customer feedback, and everything in between. So, buckle up and join us as we unveil the details that could make Northwest Registered Agent your go-to solution for all your registered agent needs.
Start Your Business With Northwest Registered Agent

Northwest Registered Agent ties for number six in our rating of the Best LLC Services of 2023. The family-owned and operated company has offices in all 50 states and employs "Corporate Guides" who are familiar with forming an LLC in their state.
Northwest Registered Agent offers only a single LLC formation package for $100 plus state fees. The plan meets the needs of many small businesses, but add-on services you may need are sold on a standalone basis, including registered agents, annual reports, foreign registration, and Certificates of Good Standing.
The company also provides many free LLC formation services, such as downloadable forms and a free account that takes you through the steps of the LLC formation process if you prefer a DIY approach.
Northwest Registered Agent is primarily a registered agent service that also offers business formation services. It also focuses on providing top-notch customer support from agents across the United States, and it promises never to sell your data.
Many companies that sell Limited Liability Company (LLC) filing and registered agent services offer multiple paid plans with upgrades, such as employer identification number (EIN) filing and operating agreements.
Northwest Registered Agent breaks from the norm by offering only one paid plan that includes its registered agent service and LLC filing. Anything else you want is treated as an add-on.
Start Your Business With Northwest Registered Agent
Northwest Registered Agent Review At a Glance
Northwest Registered Agent prides itself on being a family-owned and operated business that's neither a startup nor a legacy company.
It focuses on the human aspect of its operation, so it ensures you will always speak to a live person who can help. Even if you have to leave a voicemail, you should get a call back in two hours, tops.
Northwest Registered Agent offers good value if you have basic needs. To start, the company charges $39 to file an LLC, and then you are responsible for paying whatever fees are applicable to your state.
If you choose the "Pay In Full" option, Northwest charges $225 to file for your LLC in your state and provides you with registered agent services for one year.
It's worth noting that once you start the LLC process, depending on the state you choose, there's a required state fee. It looks like an added charge from Northwest, but these filing fees go to the state (e.g., FL 4-day filing time costs $125).
If you choose the VIP service, you'll pay monthly for a year, and you can choose to renew. VIP service includes business formation and state filing fees, registered agent service, an EIN, and required renewals.
The monthly cost of the VIP plan varies depending on your state's filing fees. For example, it's $37 a month in Florida but $54 in Texas.
Start Your Business With Northwest Registered Agent
Northwest Registered Agent's LLC formation services are offered in all 50 states and the District of Columbia. Many of the company's business management services are available in select states, however.
For example, you can purchase mail forwarding and virtual office services only in ten states, and Northwest's Law on Call service is sold only in Utah.
Who Should Use Northwest Registered Agent?
Northwest Registered Agent is an excellent choice for businesses of all sizes and industries seeking dependable registered agent services.
Whether you're a small startup, a growing mid-sized company, or an established corporation, Northwest Registered Agent can cater to your specific needs. Their services are particularly beneficial for those who value privacy, as they take client confidentiality very seriously.
Additionally, if you're looking for personalized, prompt customer support, Northwest Registered Agent's knowledgeable team is always ready to assist.
For businesses wanting to maintain compliance and focus on their core operations, Northwest Registered Agent's comprehensive services, including LLC formation, annual report filing, and document organization, make them an ideal partner in navigating the complexities of the business world.
Visit Northwest Registered Agent
Northwest Registered Agent offers businesses two free options for LLC formation and one package of services that are complemented by many separately-priced standalone business-management options. These include registered agent service, annual reports, phone service, virtual office, and payment processing.
The lone LLC formation package sold by Northwest Registered Agent provides most of the features a small LLC needs, including an EIN, which is required for any business that has or plans to have employees.
However, services such as registered agents are add-ons with Northwest Registered Agent, where similarly priced plans available from competing vendors may include them.
The base price for Northwest Registered Agent's LLC formation service is $100. These features are included:
Articles of organization
Custom operating agreement
EIN
Bank resolutions
Membership certificates
Many of Northwest Registered Agent's services for LLCs are priced separately:
Registered agent service costs $125 and includes annual report reminders, scanning and storage of all documents, and pre-filled state forms.
Annual report filings cost $100 plus state fees and include monitoring of state records.
Foreign qualifications or Certificates of good standing. Register your business to operate in a state other than where it was incorporated. Prices for this service vary by state.
Obtaining an EIN costs $50 for U.S. citizens and $200 for non-U.S. citizens. (An EIN is included with the company's $100 LLC formation service.)
Corporate books for storing your documents cost $40 (GoBook) and $80 (traditional binder).
Corporate seals for embossing and stamping your company name cost $30.
Northwest Registered Agent's business management services support a range of LLCs and other businesses:
Trademark registration costs $249 plus the $250 fee charged by the U.S. Patent and Trademark Office.
Mail forwarding costs $20 a month and is available in 10 states: California, Delaware, Florida, Idaho, Illinois, Montana, New York, Texas, Washington, and Wyoming.
VoIP phone service costs $9 a month and comes with a 60-day money-back guarantee.
Virtual office service costs $29 a month and is available in the same ten states as Northwest's mail forwarding service.
Credit card payment processing is priced based on a personalized quote determined after a free consultation.
Certified copies of business documents are priced based on your state in a range from free to $55 (some states charge per page, often in addition to a flat fee).
Northwest Registered Agent also offers the Law on Call legal service for clients in the state of Utah. The service costs $9 a month, with the first two months free.
The LLC formation services available from Northwest Registered Agent give small business owners a comprehensive picture of what's entailed in taking the DIY approach to organize their company.
They can peruse the free downloadable forms that must be filed with the state and take advantage of Northwest's free account to be guided through the LLC formation process step-by-step.
Many new LLCs are best served by an LLC formation service whose packages include a registered agent, annual report filing, organizational minutes, and other features, all of which cost extra when you purchase Northwest Registered Agent's $100 service.
However, some competing services charge $149 or more for a plan that includes an EIN, which is an indispensable feature for many new LLCs.
Visit Northwest Registered Agent
These are the pros of Northwest Registered Agent:
Keep your address off the public record (no other company offers this)
Great customer support (call and ask any question, you'll be impressed)
Very reasonable prices (use the LLCU discount)
Been in business 20+ years
They don't sell your customer data (unlike most other companies in the space)
They have offices in strategic locations to help you save money on publication service for states with an LLC publication requirement (Arizona, New York, and Nebraska)
Northwest Registered Agent is not the cheapest company. Other companies are cheaper, however, we think the saying holds true: you get what you pay for.
We don't believe there are any cons to Northwest. We've compared Northwest with all other LLC filing companies. We haven't found a single situation in which Northwest didn't come out on top.
Northwest Registered Agent is best known for its high-quality customer support. Their in-house business experts, AKA Corporate Guides, have all the answers you need.
When you call the support team, you're not redirected to the right department. There's no phone tree, which means the person who picks up your call has all the information to guide you and answer your questions. Being a family-owned business, Northwest emphasizes the importance of the human touch.
This is why it commits to:
Never sending a 'no-reply' email to its customers
Getting back to customers within two hours of them leaving a voicemail
All emails replied to on the same business day
Try Northwest Registered Agent Today
To save you some time, we looked through a ton of online Northwest Registered Agent reviews to find out what real people thought of Northwest Registered Agent based on their personal experiences with the service.
This will help you get a solid answer to the question of whether Northwest Registered Agent is a legit service and if it works.
User reviews from Trustpilot
Northwest Registered Agent has a star rating of 3.0 out of the total reviews posted on Trustpilot, which indicates that most customers are satisfied with the service.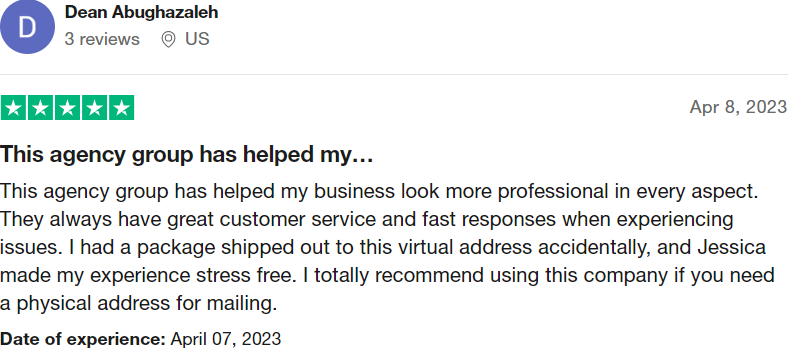 Visit Northwest Registered Agent Today
ZenBusiness is an online LLC formation service that offers a range of services to help entrepreneurs and small business owners start and grow their companies.
They provide affordable and comprehensive LLC formation packages, including registered agent services, annual report filing, and other features. ZenBusiness also offers ongoing support and resources to help businesses stay compliant and succeed.
Read our ZenBusiness review for a more in-depth look at this business registration service.
Swyft Filings is an LLC formation service specializing in fast and easy LLC formation. They offer a wide range of LLC services, including incorporation, compliance, and registered agent services.
Swyft Filings also provides personalized support to help businesses navigate the LLC formation process and stay compliant with state and federal regulations. Read our Swyft Filings review for a more in-depth look at this business registration service.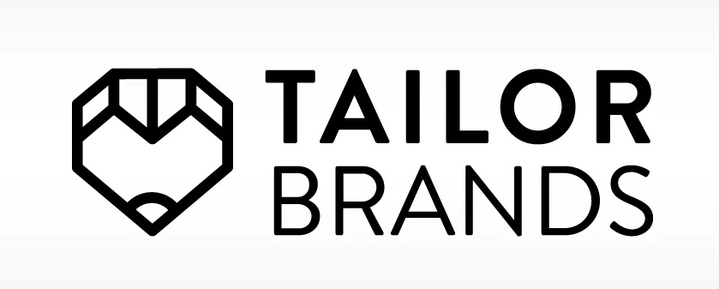 Tailor Brands is an online branding and design service that helps businesses create a professional and cohesive brand identity. They offer a range of branding packages that include logo design, business card design, and social media branding.
Tailor Brands also provides a suite of design tools and resources to help businesses create and customize their own branded assets. Read our Tailor Brands review for a more in-depth look at this business registration service.
Northwest Registered Agent Review – Frequently Asked Questions
Here are some frequently asked questions about Northwest Registered Agent to help you resolve any remaining queries.
Can Northwest Registered Agent Get My Business an EIN or State Tax ID Number?
Northwest Registered Agent charges customers who have a Social Security number $50 to obtain an EIN for their LLC.
Non-U.S. citizens and clients who don't have an SSN can get an EIN for $200. The company bundles incorporation service with an EIN, registered agent service, and business forms for $275 plus state fees.
Northwest doesn't help new businesses acquire a state tax ID, which is required to collect sales tax in a state, but its guides for forming an LLC in each state include information for applying for a tax ID in that state.
Does Northwest Registered Agent Have an App?
No. The LLC formation services provided by Northwest Registered Agent can't be accessed via a mobile app. However, the company offers the corporate phone mobile app for its VoIP phone service for businesses. The service works with iOS and Android devices.
Does Northwest Registered Agent Have a Refund Policy?
Refunds are available for up to 90 days, although refunds and credits may be prorated at the company's discretion unless required by law. State filing fees are non-refundable.
We've analyzed and reviewed a range of LLC services, and we can conclude that Northwest Registered Agent deserves a top rank among the best LLC services. We've singled out its phenomenal customer support as its most powerful selling point, but it's not the only plus point.
Northwest has over 20 years of experience and amazing customer feedback, making it a reliable option for anyone who wants to start an LLC.
With a transparent and easy-to-understand pricing structure, Northwest Registered Agent is indeed an attractive choice, especially for those looking for LLC formation and registered agent services in one package.