(Last Updated On: September 18, 2023)
Our content is reader-supported. We may earn a commission if you make a purchase through one of our links.
Are you ready to embark on the thrilling journey of entrepreneurship but unsure of where to begin? Look no further than Inc Authority! We've uncovered a hidden gem to help you navigate the world of business formation with ease.
In this in-depth Inc Authority review, we'll explore the ins and outs of this top-tier platform and reveal how it's revolutionizing how new businesses are brought to life.
From cost-effective services to expert guidance, get ready to be swept away by the power of Inc Authority and find the key to unlocking your entrepreneurial potential. Buckle up, and let's dive right in!
Start Your Business With Inc Authority
What Is Inc Authority?
Inc Authority is an online service offering LLC formation and business ownership assistance, including help with foundational paperwork and other legal requirements. Headquartered in Nevada, the company boasts over 30 years of experience serving small businesses and claims it has helped form over 250,000 LLCs and corporations annually.
The company says it aims to make the business registration process less intimidating, confusing, and expensive for entrepreneurs.
Inc Authority is a one-stop shop for aspiring entrepreneurs looking to form a new business entity without the hassle of navigating through complex legalities and paperwork. With over 30 years of experience in the industry, Inc Authority has earned a reputation for providing top-notch service and valuable guidance for business owners.
Offering services in all 50 states, it assists with essential tasks such as LLC and Corporation formation, EIN registration, and compliance support. They provide a variety of packages to cater to different business needs, including a free basic service that covers the essential steps of starting a business.
What sets Inc Authority apart is its commitment to customer satisfaction, backed by a team of dedicated business coaches and support professionals.
They offer personalized assistance throughout the entire formation process, ensuring that every entrepreneur receives the right guidance to achieve their goals.
Start Your Business With Inc Authority
How Inc Authority Works?
Inc Authority offers bundles of business services, such as serving as the business's registered agent, verifying business name availability, filing articles of formation/incorporation, preparing initial meeting minutes and resolutions, and providing annual compliance notifications.
Customers can also get expedited filings and access to personalized business advice and a banking specialist for an additional cost.
Unless you know you want to use only the free LLC formation services, getting started with Inc Authority requires a bit of legwork. The company doesn't offer pricing on its website, so you'll need to call customer support between 6 a.m. and 5 p.m. PT.
After providing the state in which you're forming your company, you're transferred to a business formation specialist. After a brief hold, customers are connected to an account manager who explains the pricing for their specific state.
It's worth calling the live representative rather than ordering services online since the live account representatives can offer various deals or bundled packages.
Although account representatives are friendly and helpful, pricing is still a bit confusing. Customers might want to do some research about filing fees for business formation, EIN, and other documents in their state to understand what they will pay if they file on their own.
Start Your Business With Inc Authority
Inc Authority stands out from many of its competitors by offering an array of its most basic services completely free. This includes preparing, filing, and storing the documents an LLC needs to get off the ground and providing a registered agent for the business's first year.
While this LLC service provides these basic services for free, paying appropriate fees to the secretary of state is still mandatory no matter how one chooses to file. Inc Authority invites users of its free products to become customers of its paid services, which focus on aspects of business such as credit, funding, and web presence.
In addition to the free package, Inc Authority offers two additional plans. Pricing for the Starter Business Bundle and Fast Track Business Bundle may vary from state to state, so you should call an account representative to confirm.
For reference, in Illinois, the Starter Business Bundle costs $472, and the Fast Track Business Bundle costs $672. It seems that the higher-tier bundles are still available, but only by contacting the customer service line.
This updated pricing model mirrors common subscription services with free and premium tiers, in which premium services are more comprehensive but not entirely different from the free offerings.
Paying customers aren't bound to a broad package deal, however, and can select individual paid services or smaller, more focused package deals to add on à la carte by talking through options with an Inc Authority advisor.
Quotes and pricing information for any of these options, as well as the Starter Business Bundle, are only available by calling during weekday business hours (6 a.m. to 5 p.m. PT) and speaking to a live representative.
Free Basic Services
Inc Authority will perform the following services for free, although some require payment to continue after a set amount of time:
Business name check: A good first step, Inc Authority's search feature lets you see what business names are available in your state. Business founders should also check the availability of web domain names that might fit or support their potential business names.
Entity formation documents: Inc Authority will prepare documents such as an LLC's articles of organization and operating agreement based on information provided by the customer. It will then file these documents with the appropriate state offices on the customer's behalf.
Registered agent service for one year: Most types of business, including LLCs, are required to designate a "registered agent" who is located in the state in which the business is filed. This person or, often, service is the business' official recipient of legal documents and paperwork.
It's possible for an LLC member to be their own registered agent, but there are many benefits to using a registered agent service instead. Inc Authority automatically registers to serve in this role for free for one year, after which it charges $200 per year to continue. (The service can be canceled before the second year.)
INC CARE: Inc Authority's customer support for business owners is available for free by phone or email. Although customers can email at any time, live customer support is only available from 6 a.m. to 5 p.m. PT.
Delivery and digital storage of LLC startup documents: Digital copies of important documents, including the LLC's articles of organization and operating agreement, are stored in a client portal for easy access.
Tax planning consultation: Inc Authority offers advice on how an LLC can potentially preserve more of its income.
Business credit and funding analysis: An Inc Authority expert will take a look at an LLC's credit and financing needs and share possible solutions.
S-Election: Inc Authority offers free preparation of the S-Election form (Form 2553) and will file it with the IRS if an LLC prefers S-corporation status, an optional tax classification with certain benefits and requirements.
Paid Services
For a fee, Inc Authority offers services in the following areas. Pricing is not advertised on Inc Authority's website and varies depending on the details of the business.
Also referred to as a "Starter Business Bundle," this package has become Inc Authority's flagship paid LLC formation product.
The pricing can be a bit confusing, and it takes some specific questions about your state's filing to determine the actual price. In Illinois, for instance, the Starter Business Bundle costs $472 for the first three years, with a renewal of $200.
However, the renewal fee may be waived or reduced in some circumstances, so it's worth asking the account representative whether you're getting the best possible deal.
Along with these come a host of other services valued between $10 and $200 that Inc Authority includes as "free" perks. These include one year of registered agent service and an employer identification number (EIN).
The Fast Track Business Bundle includes everything that's in Starter Business Bundle as well as the following:
Inc success advisor package
Access to a private banking specialist
Personalized business advice
Expedited filings
In Illinois, for instance, the price for the Fast Track Business Bundle is $672, but it may vary from state to stay.
Additional Services
Several services are available for an additional fee. Pricing is available through the customer's business advisor after they form their business with Inc Authority:
Federal trademark: Inc Authority will help you search trademark and name databases, connect you with a trademark specialist to assemble your trademark, and file your application with the U.S. Patent and Trademark Office. Inc Authority also performs "direct-hit monitoring" of your trademark and will alert you of possible infringements.
Business credit: Customers get access to Inc Authority's "multitiered" credit building system, its proprietary credit development software, 90 days of assistance from a business credit coach, and a report from the Dun & Bradstreet business credit reporting bureau.
Business funding: Inc Authority's BizFunding Express program offers consultation access, connections to underwriters, application filing, and continued support to business owners in search of working capital. Funding includes unsecured personal loans, credit cards, and credit lines and requires a business to meet certain eligibility criteria.
Business plans: Inc Authority will research, write and edit a customizable business plan for any business, complete with analysis and projections. To assist with the process of forming a plan, the company provides a one-on-one advisor who is available for edits, reviews, and other questions.
Website and marketing: A website and marketing package deal includes custom web design services, private consultation with the web designer, "full SEO," access to a dedicated marketing specialist, a professionally designed logo, and 500 personalized business cards.
Revocable living trust: While it doesn't necessarily have to do with business, Inc Authority will put together a revocable living trust for customers interested in long-term financial planning, providing the power of attorney, legal forms, and other assistance. This allows a decedent's assets to avoid the probate process.
Inc Authority Features
Inc Authority's goal is to provide the business planning essentials customers need to get their business off the ground, which include business formation, website design, trademark registration, and business plan preparation, among others.
Name Availability Search
Before registering a business, you must confirm that the name is available. Inc Authority will perform a business name availability search for free as part of its business formation services.
While this can be a helpful service, customers should know that doing a business name availability search is fairly simple and free through the applicable state's secretary of state website.
Formation Service
Inc Authority touts its free business formation services for LLCs and corporations. Although Inc Authority doesn't charge for the service it provides, customers pay the state's applicable filing fees.
Registered Agent Services
Business formation documents require the name and address of a registered agent. The registered agent is the person authorized to receive notices and communications on behalf of the business.
Inc Authority offers registered agent services as part of its "free LLC services," which include doing a name availability search and filing the business formation documents. After forming the business, Inc Authority will serve as the registered agent for one year. After that period, a customer will need to choose one of its Premium Service Bundles.
Online Document Access
Inc Authority offers a Client Portal that provides online document access. It also offers access to its paid services, which include accounting, business compliance, business credit, business funding, business plans, licensing, logos, payroll services, taxes, trademarks, trusts, and websites.
Articles of Organization
With Inc Authority's "free LLC services," the company will file articles of organization or incorporation, depending on whether the business is formed as an LLC or corporation, with the applicable secretary of state. Customers pay the required secretary of state filing fees.
Website and Marketing Services
A user-friendly website and marketing are often critical to the success of a business, especially a new business.
For an additional fee, customers can get a private consultation with a custom website designer, a premium custom website design, a professionally designed logo, 500 personalized business cards, access to a dedicated marketing specialist, SEO-optimized content for the website, comprehensive SEO services and a listing in relevant directories.
Business Plan Preparation
For an additional fee, customers can get professional help preparing their business plans. With this service, customers have access to a dedicated business plan advisor who guides the customer through the process of creating a business plan that meets bank and investor guidelines.
The business plan includes an executive summary, objectives, mission statement, demographics, marketing analysis, and a full financial plan. Within the first three months of development, Inc Authority will make any adjustments or edits to the business plan at no additional cost.
Trademark Services
For some businesses, having a federally protected trademark is important to their business, and Inc Authority offers trademark services for an additional fee.
With this program, Inc Authority helps customers register their trademark with the United States Patent and Trademark Office (USPTO) by completing the application on their behalf, providing status updates and lifetime access to Inc Authority's Client Success Team.
Included with the trademark services are a comprehensive U.S. service of the USPTO's records and state trademark databases to confirm that the trademark is available.
Inc Authority also offers 24-hour expedited e-filing of the application, which is prepared by a trademark specialist. The service also includes the government filing fee for one class of goods or services and three years of trademark monitoring to notify customers of possible infringement of the trademark.
Additional Services
Inc Authority offers business funding and business credit services for an additional fee. It also provides revocable living trust services to assist with long-term financial planning for an additional fee.
Cons
One of the biggest drawbacks of Inc Authority is its lack of pricing transparency. There's no pricing listed on its website, and it can take some effort to understand how much you'll pay for the services you need.
Additionally, some of Inc Authority's bundled services might be relatively cheap (or free) for a customer to create on their own.
For instance, a customer can prepare initial meeting minutes and resolutions on their own, but Inc Authority charges to prepare these documents in its Starter Business Bundle. Information on its website encourages customers to purchase service bundles, which might mean that a customer could end up paying for services that they don't need.
Customers would benefit from doing research on issues of LLC formation on their own to gain clarity about what actions are truly necessary for LLC formation, what actions are recommended by experts, and then which of those are best delegated to professional assistance.
Customers who want live customer support must call during weekday business hours to order any products and services. Inc Authority does not offer any guarantees.
All sales are final, meaning that aside from canceling a recurring subscription to avoid future fees, there are no refunds on its products and services. Because there are no annual contracts, Inc Authority reserves the right to adjust monthly rates so long as it notifies customers.
Inc Authority's US-based customer support is available by phone from 6 a.m. to 5 p.m. PT Monday through Friday. Of course, you can email the company at info@incauthority.com at any time, but it may take a few hours or more to receive a response. Live customer support representatives are friendly and helpful.
Inc Authority Reviews from Real Users – How Legit is it?
To save you some time, we looked through a ton of online Inc Authority reviews to find out what real people thought based on their personal experiences with the service. This will help you get a solid answer to the question of whether Inc Authority is a legit service and if it works.
User reviews from Trustpilot
Inc Authority secures a star rating of 4.9 out of the 23,246 total reviews posted on the site.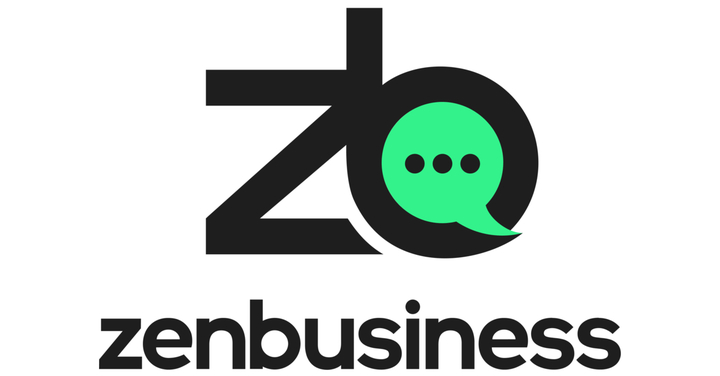 ZenBusiness is an online LLC formation service that offers a range of services to help entrepreneurs and small business owners start and grow their companies.
They provide affordable and comprehensive LLC formation packages, including registered agent services, annual report filing, and other features. ZenBusiness also offers ongoing support and resources to help businesses stay compliant and succeed. Read this ZenBusiness review if you need more information about this LLC formation service.
Swyft Filings is an LLC formation service specializing in fast and easy LLC formation. They offer a wide range of LLC services, including incorporation, compliance, and registered agent services.
Swyft Filings also provides personalized support to help businesses navigate the LLC formation process and stay compliant with state and federal regulations.
Tailor Brands is an online branding and design service that helps businesses create a professional and cohesive brand identity.
They offer a range of branding packages that include logo design, business card design, and social media branding. Tailor Brands also provides a suite of design tools and resources to help businesses create and customize their own branded assets.
Inc Authority Review – Frequently Asked Questions
Is Inc Authority Trustworthy?
The company receives varied customer assessments of approval and trustworthiness depending on the review source.
The Better Business Bureau (BBB) rates the company with an F for failing to respond to two filed complaints but does not have a high enough volume of customer feedback on the company to provide a helpful aggregate score.
Trustpilot, which has accrued over 10,000 customer reviews of Inc Authority, awards the company a very high score of 4.8 out of 5.
What Does an LLC Service Help With?
LLC services can provide different variations in offerings, but all of the LLC services on Forbes Advisor's list include name availability search, online document access, the option for a registered agent add-on, creation of articles of organization, and additional legal services.
Some, if not most, of these services, may only be available through add-on fees or the more expensive packages, depending on the service provider.
Start Your Business With Inc Authority
How Can I File an LLC for Free?
An LLC cannot be filed for "free," as there will always be a filing fee paid to the relevant Secretary of State. However, you can find someone else to file the paperwork on your behalf and they may not charge for their time.
Inc Authority in particular offers a relatively high proportion of its basic services for free, including basic LLC filing. Documents including articles of organization and operating agreements that many LLC services charge for can still be created for free with templates or instructions found online.
Inc Authority is the best business formation service for those who want to incorporate their business for free. Users have the option to upgrade to one of its start-up bundles or add-ons like Federal Trademark, Revocable Living Trust, Business Funding, Business Plan, or its Website and Marketing Package if needed.
Inc Authority users only need to pay state registration fees, and they can get started in three quick steps. The drawbacks of this service are that it can only incorporate LLCs and corporations, and it doesn't have the legal services included with some of its competitors.