(Last Updated On: September 17, 2023)
Our content is reader-supported. We may earn a commission if you make a purchase through one of our links.
Embarking on a business venture can be an exhilarating and rewarding experience, but the process of registering your business can seem overwhelming, particularly if you're new to entrepreneurship. However, with the right guidance and resources, registering your business in Virginia can be a straightforward and hassle-free endeavor.
In this informative blog post, we will provide you with an in-depth guide to help you register your business in Virginia with ease. Additionally, we will share valuable tips and resources that will simplify the process for you. Whether you're starting a new business or registering an existing one, this guide will take you through the registration process in 7 simple steps.
We acknowledge that business registration can still present challenges, which is why we have compiled a list of top-notch business registration services, such as ZenBusiness, that can assist you throughout the process. So, let's delve into the details and ensure a seamless registration experience for your business in Virginia!
How to Register Your Business in Virginia in 7 Simple Steps
When armed with the necessary information, registering a business in Virginia can be a straightforward undertaking. Follow these 7 crucial steps to promptly set up your Virginia-based enterprise and ensure a swift start to your business operations.
Step 1: Choose Your Business Structure
Selecting the appropriate business structure for your enterprise depends on the type of business you plan to establish and your expansion objectives. In Virginia, there are different options available for incorporated and unincorporated businesses. Let's examine each of these options in detail and understand their functioning.
Please note that you will only need to register your business with the Virginia Secretary of State if you opt for a structure that requires incorporation, such as the following:
Sole Proprietorship
In Virginia, a sole proprietorship represents the simplest form of business structure, where the owner and the business are considered the same entity legally. This means that the owner is personally liable for the business's debts and obligations.
Setting up a sole proprietorship is easy and involves minimal legal and administrative requirements. While registering your sole proprietorship with the state isn't mandatory in Virginia, you may need to obtain local permits or licenses.
General Partnership
A general partnership is a business owned by two or more individuals who share in the profits and losses. Each partner is personally responsible for the business's debts and legal obligations. In Virginia, you do not need to register a general partnership with the state, but filing a "Virginia Trade Name Registration" (DBA) in the county where your business operates may be required.
Limited Partnership (LP)
In Virginia, a limited partnership comprises one or more general partners who manage the business and have unlimited personal liability, as well as one or more limited partners who provide capital but have limited liability. To establish an LP in Virginia, you must file a "Certificate of Limited Partnership" with the Virginia Secretary of State.
An LLC is a flexible business structure that offers liability protection similar to a corporation and the tax benefits and simplicity of a partnership. In Virginia, you need to file Articles of Organization with the Virginia Secretary of State and create an Operating Agreement that outlines the management and ownership structure of the company.
Corporation
A corporation is a legal entity separate from its owners (shareholders), providing limited liability protection. In Virginia, there are two types of corporations:
C-corporations
S-corporations
To establish a corporation in Virginia, you must file Articles of Incorporation with the Virginia Secretary of State, either as a "For-Profit Corporation" or a "Nonstock Corporation" depending on your business type. Corporations involve additional formalities, such as creating bylaws, issuing stock, and conducting regular board and shareholder meetings.
Choose the business structure in Virginia that best aligns with your needs, considering factors such as liability protection, taxation, and management requirements. If you require assistance in making this decision, consult with a legal or business professional.
Step 2: Select a Unique Business Name
In Virginia, there are multiple ways to name your business. You can register a legal entity name, secure a trademark, or operate under a different name while registering a legal one. The naming rules and regulations vary from state to state, so it's important to review the requirements specific to Virginia.
Similar to incorporating your business, the naming route you choose in Virginia will depend on the unique needs and circumstances of your entity.
While it's not mandatory, you may choose to pursue all three options to ensure comprehensive protection for your name. Alternatively, you can simply select one of the three alternatives. However, it's generally recommended to use the same name across all registration methods.
Let's delve into each naming option in Virginia in more detail:
Legal Entity Name
In Virginia, businesses are required to register a legal entity name, which serves as the state's identifier for the company. The entity name must be distinctive to avoid any potential overlap with other businesses.
Virginia's naming laws include guidelines regarding company suffixes (e.g., LLC, LP, or Corp) and mandate that the name accurately reflects the type of business being registered. You can check name availability by using the Virginia State Corporation Commission's online business entity search.
Trademark
Obtaining a trademark in Virginia provides intellectual property protection for your business name or logo at a national level. To safeguard your name or logo, it's crucial to conduct a thorough search in the USPTO database to ensure that it's not already registered.
Once your trademark is registered, it prevents others from using the same or similar name or logo for similar goods or services, offering nationwide protection. However, obtaining a trademark does not automatically grant unlimited rights to use the name or logo in all circumstances.
Assumed Name (DBA)
In Virginia, you have the option to register your business under an official name while operating under a different name, known as an Assumed Name or Doing Business As (DBA). To do so, you need to file a DBA registration with the Circuit Court Clerk's office in the county where your business is located. These names are subject to federal trademark laws, but there is no requirement for a DBA to be unique at the state level.
By understanding and carefully considering these naming options, you can successfully register your business name in Virginia and protect your brand identity.
Step 3: Consider Taxes and Other Costs in Virginia
Here are the taxes that Virginia LLCs may be subject to:
Sales and Use Tax: Virginia has a statewide sales and use tax of 5.3%. This tax is applied to the sale of goods and services in Virginia. Businesses that sell goods or services in Virginia must collect sales tax from their customers and remit it to the state.
Withholding Tax: Virginia has a withholding tax on wages paid to employees. The withholding tax rate is 6%. Businesses that withhold taxes from their employees must remit the withheld taxes to the state quarterly.
Corporation and PTE Tax: Virginia has a corporation and professional limited liability company (PTE) tax. The tax rate is 6%. Businesses that are taxed as corporations or PTEs must file a tax return with the state and pay the tax on their net income.
Insurance Premiums License Tax: Virginia has an insurance premiums license tax. The tax rate is 0.25% of the premiums collected by an insurance company. Insurance companies must file a tax return with the state and pay the tax on their premiums collected.
All Business Tax Forms: The Virginia Department of Taxation provides a variety of business tax forms. These forms can be used to file taxes for a variety of business entities, including LLCs.
It's important to note that the specific taxes that apply to your LLC will depend on your business activities and the location of your business. You should consult with a tax professional to determine the specific taxes that apply to your LLC.
Business owners in Virginia can enhance the efficiency of the registration process by leveraging online platforms such as ZenBusiness. ZenBusiness provides a diverse range of services designed to assist entrepreneurs in registering their businesses, including filing required documentation with the Secretary of State, obtaining an Employer Identification Number (EIN), and developing an operating agreement. They also offer ongoing compliance support to ensure businesses maintain good standing with the state.
Step 4: Register and Acquire Licenses and Permits in Virginia
To operate a business in Virginia, you need to complete several steps related to licenses and permits.
Tax Registration: If you plan to sell goods in Virginia, you must register with the Department of Taxes (DOT) to collect sales tax. Additionally, if you have employees, you must register with the DOT for employer withholding taxes. You can complete the registration process online through VATAX Online Services or by using the paper form R-1, Virginia Department of Taxation Business Registration Form.
EIN (Employer Identification Number): If your business has employees or is taxed separately from your personal taxes, you need to obtain a federal Employer Identification Number (EIN) from the IRS. Even if it's not mandatory, having an EIN can be useful for banking purposes and other business transactions. Applying for an EIN can be done online through the IRS website, and there is no filing fee.
Regulatory Licenses and Permits: These pertain to various areas such as health and safety, the environment, building and construction, and specific industries or services. Different licenses and permits are issued by different agencies. It's recommended to visit the websites of relevant state agencies to gather more information. For example, the Department of Environmental Quality issues permits related to environmental regulations, while local licenses are typically obtained through town or city licensing departments.
Professional and Occupational Licenses: These licenses are required for individuals working in specific fields. The Virginia Department of Professional and Occupational Regulation (DPOR) handles most of these licenses. The DPOR website provides a comprehensive list of professional regulatory boards and the professions and occupations they regulate.
By following these tips, you can ensure that the process of applying for Virginia licenses and permits goes smoothly.
Get Your Business Licenses with Incfile
Step 5: Open a Bank Account For Your Business in Virginia
Once you obtain your EIN, it becomes necessary to open a business bank account in Virginia.
Virginia's regulations governing LLPs, LLCs, and corporations mandate the establishment of a business bank account. However, sole proprietors and unincorporated partnerships are not obligated to maintain separate personal and business bank accounts.
The process of opening a business account in Virginia is straightforward, involving a visit to your local bank and the completion of the requisite documentation. Naturally, it's advisable to conduct research and compare the offerings, rates, and advantages provided by various banks before finalizing your choice of a specific service provider.
Even if you operate as a sole proprietor or unincorporated partnership in Virginia, it's prudent to have a designated business bank account to keep your finances distinct from those of your company. Should you decide to incorporate your business in the future, this proactive measure will alleviate potential complications.
Get Your Business with ZenBusiness
Step 6: Protect Your Intellectual Property in Virginia
When establishing a business in Virginia, it's crucial to prioritize the protection of your valuable intellectual property (IP). Depending on the nature of your company, you may possess assets such as your business name, logo, product designs, or creative works (e.g., writing, designs, music) that necessitate safeguarding.
Virginia offers several avenues to achieve this objective. Promptly initiating the application processes is advisable to prevent unauthorized use of your IP by others.
Trademark
In Virginia, a trademark refers to a recognizable symbol, phrase, word, or design that distinguishes a product or service from similar offerings in the market.
To ensure legal protection, trademarks must be registered with the United States Patent and Trademark Office (USPTO). Typically, the registration process takes four to six months to complete. Once registered, the trademark is safeguarded nationwide, providing businesses with the ability to take legal action against unauthorized usage.
Registering trademarks with the USPTO in Virginia not only safeguards your brand and reputation but also offers legal recourse against infringement.
Copyright
Virginia's copyright law protects original works of authorship, including literary, dramatic, musical, artistic, and various other intellectual creations. This encompasses written content, software, web materials, films, sound recordings, images, and other forms of creative expression.
Upon creating a new work in Virginia, copyright protection is automatically granted to the creator. As the owner of exclusive rights to distribute, reproduce, create derivative works, and sell your intellectual property, you have the legal authority to control its use.
However, registering your copyright with the U.S. Copyright Office provides additional legal protection and serves as evidence of ownership. By registering your copyright in Virginia, you strengthen protection against infringement and establish a means to enforce your rights in court, if necessary.
Patent
Inventors in Virginia should consider obtaining a patent to protect a new product or piece of machinery. A patent grants exclusive rights to the item, preventing others from making, selling, or importing it for a specified period.
The patent process is complex and can take up to five years to complete. Therefore, it's advisable to initiate the process promptly, especially if your invention is unique and requires protection. Patent applications are submitted to the United States Patent and Trademark Office (USPTO).
By ensuring the protection of your intellectual property in Virginia, you secure your brand, products, and creations, enabling your business to maintain a competitive edge and foster growth.
Step 7: Set Up Your Payment Infrastructure in Virginia
To ensure that your Virginia-based business is prepared to promptly serve customers upon registration, it's crucial to establish a convenient and efficient payment acceptance system.
Several payment processing services are available, offering user-friendly interfaces and seamless integration with your website or point-of-sale (POS) system. Prominent options include Square, Stripe, and PayPal. These systems are highly adaptable and can be easily customized to align with your business goals.
These payment processors enable you to accept a wide array of payment methods, including credit and debit cards, ACH transfers, digital wallets like Apple Pay and Google Pay, and more. By selecting a reliable payment processing service, you can offer your customers the flexibility to pay using their preferred methods through a secure platform, ensuring a smooth and satisfactory transaction experience for both your business and clients.
In addition to selecting a payment processor, it's essential to ensure compliance with Virginia's sales tax regulations. This involves obtaining a Virginia Sales and Use Tax Certificate from the Virginia Department of Taxation, allowing you to collect sales tax on taxable goods and services.
Once your payment infrastructure is established, your Virginia-based business will be well-equipped to serve customers and generate revenue efficiently and securely.
By following these steps, you will be on your way to establishing a legally compliant business in Virginia.
Top 5 Business Registration Services for Entrepreneurs in Virginia
When it comes to registering a business in Virginia, entrepreneurs and small business owners have access to several business registration services. These services offer a range of solutions to assist businesses in launching and maintaining compliance with state and federal regulations. Here are some of the top business registration services available in Virginia: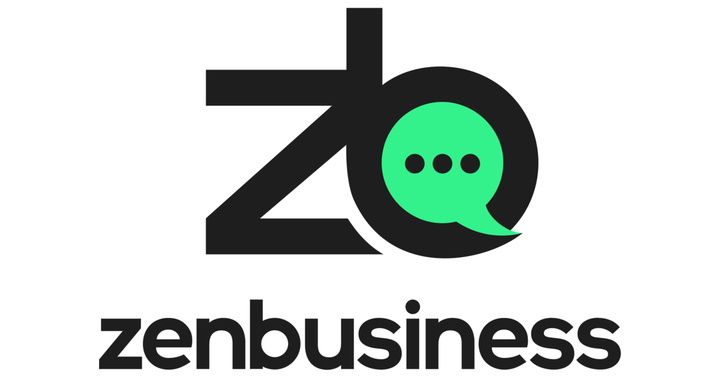 ZenBusiness is an online business registration service that specializes in business formation, annual report filing, registered agent services, and more. With affordable pricing and packages that include personalized support and resources, ZenBusiness provides Virginia entrepreneurs with an easy and streamlined process to register their businesses.

Swyft Filings is a popular business registration service known for its fast and convenient business formation services, including LLC formation, incorporation, and compliance. They offer personalized support and resources to help Virginia entrepreneurs navigate the formation process and maintain compliance with state and federal regulations. Swyft Filings' user-friendly website and affordable pricing make the registration process straightforward.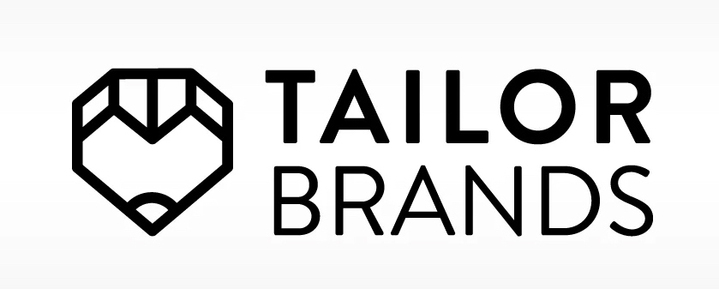 Tailor Brands is an online branding and design service that helps businesses create a professional and cohesive brand identity. Their branding packages include logo design, business card design, and social media branding. While not a traditional business registration service, Tailor Brands can assist Virginia entrepreneurs in establishing a strong brand image that attracts customers.

Northwest Registered Agent is an online LLc registration service that specializes in registered agent services, compliance management, and document filing. They have a strong reputation for delivering quality services and exceptional customer support. Virginia entrepreneurs can rely on Northwest Registered Agent for comprehensive business formation services, catering to LLCs, corporations, and nonprofits.
Get Started With Northwest Registered Agent

Incfile is an online business registration service that offers fast and affordable business formation services. Their packages include registered agent services, compliance management, and document filing. With a user-friendly and streamlined platform, Incfile simplifies the business registration process for entrepreneurs in Virginia. They also provide ongoing support and resources to facilitate business growth.
By researching and comparing these business registration services, entrepreneurs in Virginia can find the most suitable option that meets their specific requirements, ensuring a smooth and efficient registration process.
Business Registration Laws in Virginia
In Virginia, the process of registering a business involves several steps and requirements. Here are the business registration laws in Virginia:
Business Entity Types: Virginia allows several types of business entities, including sole proprietorships, partnerships, Limited Liability Companies (LLCs), corporations, and more. Each entity type has its own legal requirements and implications, so it's important to choose the one that best suits your needs.
Registering a Business Name: Before starting a business in Virginia, you need to choose a unique name for your company. Conduct a name search through the Virginia State Corporation Commission (SCC) website to ensure the name you want is available and compliant with the naming requirements.
Registering With the State Corporation Commission: Most businesses operating in Virginia need to register with the Virginia State Corporation Commission. This applies to corporations, LLCs, and other formal business entities. You will need to submit the necessary formation documents and pay the required filing fees.
Obtaining a Federal Employer Identification Number (EIN): If your business has employees or operates as a partnership or corporation, you will generally need to obtain an Employer Identification Number (EIN) from the Internal Revenue Service (IRS). This unique identification number is used for tax purposes.
Licenses and Permits: Depending on the nature of your business, you may need to obtain various licenses and permits to comply with state and local regulations. The specific requirements vary based on the industry and location of your business. The Virginia Department of Professional and Occupational Regulation can guide professional licenses and permits.
Local Business Requirements: In addition to state-level requirements, you may need to fulfill specific local requirements, such as zoning permits or business licenses, depending on where your business is located. Contact the local city or county government offices to inquire about any additional obligations.
It's important to note that there may be additional requirements or specific regulations that apply to your particular business. Consider consulting with a qualified attorney or contacting the Virginia State Corporation Commission for personalized guidance regarding your specific business registration needs.
Alternative Business Registration Methods in Virginia
In Virginia, there are alternative business registration methods available in addition to the traditional methods. These alternative methods are aimed at providing flexibility and convenience to entrepreneurs and business owners. Here are a few alternative business registration methods in Virginia:
Online Registration
The Virginia State Corporation Commission (SCC) offers an online portal called "eFile" that allows individuals to register their businesses online. This method eliminates the need for paper forms and allows for quicker processing times. Through the eFile system, you can complete and submit the necessary forms, pay fees, and receive your business registration confirmation electronically.
Expedited Service
If you require a faster processing time for your business registration, you can opt for expedited service. The SCC offers expedited services for an additional fee, which ensures that your application is processed more quickly than the standard processing time.
Incorporation Service Companies
Several incorporation service companies can assist with the business registration process in Virginia. These companies specialize in helping entrepreneurs and business owners navigate the paperwork and requirements involved in starting a business. They can handle the registration process on your behalf, saving you time and ensuring that everything is completed accurately.
It's important to note that while these alternative methods can provide convenience and assistance, it's still essential to comply with all the legal requirements and regulations for business registration in Virginia. It's recommended to consult with a qualified attorney or professional to ensure that you're meeting all the necessary obligations for your specific business type.
Benefits of Registering Your Business in Virginia
Registering your business in Virginia offers several benefits that can contribute to the success and growth of your company. Here are some key advantages:
Legal recognition: Registering your business in Virginia establishes its legal existence as a separate entity from yourself. This separation protects your personal assets in case the business incurs debts or legal liabilities.
Limited liability protection: By forming a Limited Liability Company (LLC) or a corporation, you can benefit from limited liability protection. This means that your personal assets, such as your home or savings, are generally shielded from business debts and legal claims.
Professional reputation: Being a registered business gives your company a professional image and credibility. It signals to customers, clients, and partners that your business is legitimate and operates within legal guidelines.
Access to business resources: Registering your business in Virginia makes you eligible to access various resources and benefits. These include government contracts, grants, loans, and other support programs aimed at helping businesses thrive and grow.
Tax advantages: Virginia offers various tax incentives and benefits for businesses. These include tax credits, exemptions, and deductions, which can help reduce your overall tax burden and increase your profitability.
Business name protection: Registering your business ensures that your chosen name is protected within the state. This helps prevent other businesses from using a similar name, which could cause confusion among customers and harm your brand.
Perpetual existence: A registered business in Virginia can have perpetual existence, meaning it can continue to operate even if the owners or members change. This provides stability and reassurance to employees, customers, and other stakeholders.
Ease of doing business: Virginia has a reputation for being business-friendly. The state government has implemented streamlined processes and online services, making it relatively easy to register and maintain your business in compliance with state regulations.
Networking and collaboration opportunities: Registering your business opens up opportunities to connect with other businesses, industry associations, and networking events. These connections can lead to collaborations, partnerships, and access to a wider customer base.
Access to the skilled workforce: Virginia is home to numerous renowned universities, colleges, and research institutions, which means there is a well-educated and skilled workforce available. Registering your business in the state can make it more attractive to talented individuals seeking employment opportunities.
Consulting with a professional business advisor or attorney is recommended to ensure compliance with all legal requirements and to make informed decisions regarding your business registration in Virginia.
Is Business Registration Required in Virginia? Find Out Here
Certainly, most businesses operating in Virginia are obliged to carry out registration formalities with the state. The precise requirements for registration may vary based on the type of business entity, the nature of operations, and other relevant factors. Common registration procedures include obtaining a Virginia Sales and Use Tax Permit, registering a Virginia Limited Liability Company (LLC) or Corporation, and acquiring professional licenses or permits specific to certain industries.
Thoroughly researching the specific requirements of your business and diligently adhering to all registration obligations is of utmost importance to prevent any potential legal or financial penalties.
How to Register Your Business in Virginia – Frequently Asked Questions
What Do I Need to Register a Business in Virginia?
To register a business in Virginia, you must first select a business name, establish its legal structure, and file the appropriate paperwork with the Virginia State Corporation Commission. The exact requirements may vary depending on the nature of your business, but typically, you will need to file Articles of Organization, designate a registered agent, and fulfill any necessary licensing or permitting obligations.
How Much Does It Cost to Register a Company in Virginia?
The cost of company registration in Virginia varies depending on the legal structure and filing type chosen. For an LLC's Articles of Organization, the filing fee is $100, while for a corporation, the fee is $75. It's worth noting that supplementary fees may be applicable for other mandatory filings and permits of your business operations.
Can a Foreigner Start a Business in Virginia?
In Virginia, foreign individuals have the opportunity to launch a business, provided they adhere to the pertinent legal requirements. Non-native business owners may need to acquire suitable visas or work permits and carry out the essential registration procedures with relevant state and federal bodies.
Do I Need to Register My Online Business in Virginia?
If you're engaged in an online business in Virginia, it's prudent to familiarize yourself with the registration requirements of your business type and online operations. While sole proprietorships and partnerships might not be obligated to register, corporations and LLCs usually need to do so. Additionally, you may need to acquire specific permits and licenses, such as a sales tax permit from the Virginia Department of Taxation.
To ensure compliance with the pertinent laws and regulations, it's recommended to seek advice from a qualified attorney or accountant who can offer personalized assistance tailored to your business requirements in Virginia.
Bottom Line on How to Register Your Business in Virginia
Registering your business in Virginia is a vital step to ensure compliance with state laws and regulations. By carefully following the necessary procedures and meeting the requirements, you can establish a robust foundation for your operation.
It's important to select a business name and legal structure that complies with the guidelines provided by the Virginia State Corporation Commission. Complete the requisite paperwork and obtain any licenses and permits specific to your industry and location. Utilizing a reputable business registration service like ZenBusiness can simplify the process and ensure full compliance with all applicable regulations.
Use ZenBusiness To Start a Business
Related Articles
Read about how to register a business in any US state: